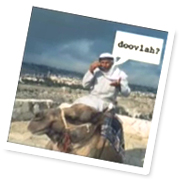 It's a Friday. We've had a grand week selling number plates, so now it's time for a little fun.
And without even straying off the topic of number plates, I present to you two words: You and Tube.
This is one of the funniest (office friendly) videos we've seen in a while. Ladies and gents, Fonejacker's "Doovlah".
Doovlah, of course, being DVLA.
PS watch Fonejacker on TV tonight!