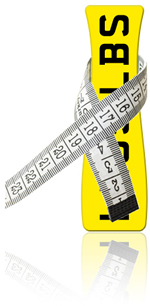 When our lovely accounts/sales person, Andrea, isn't busy bringing smiles to the faces of countless private registration buyers and sellers, she also finds the time to run two successful Slimming World groups in Sedgefield and Billingham (details below).
To this end, a handful folks here at National Numbers have diligently followed Andrea's motivating and tasty eating plans, and have even made attempts to drag themselves off the couch and start going to the gym. As a result, some have shed a fair few pounds over the last six months, despite the usual holiday over-indulgences.
Amongst our more competitive sales people, watching the figures decrease every week has become something of a competition, with the scale revealing who amongst us has been a saint or a sinner.
Imagine my delight, while enjoying a chin-wag over the photocopier one morning, that two of Andrea's fellow Slimming World Consultants have invested in private registrations for their cars.
Where do people begin when choosing a private registration? Well, most people start by searching for registrations that include their name, initials; maybe their football team, or their favourite hobby. Innovatively, the svelte girls at Slimming World have pledged allegiance to their cause by choosing the unusual registrations S5 YNS (sounds like "Syns") and LE55 LBS (sounds like "less pounds").
What a fine example of camaraderie from a tightly-knit team, and a wonderfully inventive way to turn your car into a publicity vehicle: for "Syns" is a perfect reminder of Slimming World's daily allowance of treats – and few of us would mind having "less pounds"!
With motivation like that, there's fat chance of failure!
Have something to say? Say it with a private registration, on National Numbers' web site, 24 hours a day.
Andrea's Sedgefield group runs every Tuesday in the Community College at 7pm. Her Billingham group runs every Thursday in the Monkseaton Community Centre at 6.30pm. Details of Andrea's groups and programmes can be found on slimmingworld.co.uk or by calling Andrea on 01740 644727.