The news from National Numbers Headquarters is that we've now finished moving into our fantastic new office! As far as our postal address is concerned, we haven't moved, as our address is the same (see below for details) – however we have relocated to lovely new office space within the same building.
In case you were wondering, the office still has the same beautiful panoramic view of the largest petrochemical complex in Europe. With the long and dark nights drawing in, this becomes all the more breathtaking with its distinct orange glow and twinkling lights from the gantries and staircases of the petrochemical works. Don't believe me? Check out the photos from Flickr in this photostream.
From the inside, the new office is a spacious and comfortable place for National Numbers dedicated team to buy and sell number plates. The office has lots of room for our admin staff, who diligently take the load off our customers' by dealing with the DVLA paperwork we receive from them on a daily basis.
Here are some photographs of the team at work: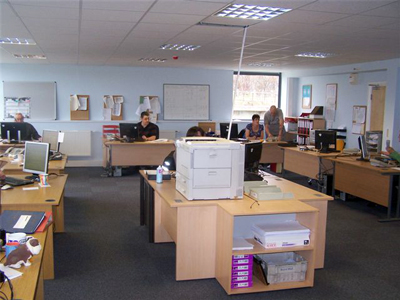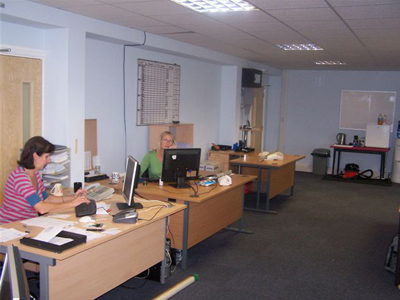 Our address:
National Numbers House,
The Grange,
Belasis Avenue,
Billingham,
Cleveland,
TS23 1LG
Feel free to call us on 01642 36 37 38 and we'll be happy to discuss your requirements for your ideal personalised number plate.