You may have heard the story in the news about the bank robbers who were identified by their personalised number plate.
The thieves raided a Halifax branch and made off with over £100,000 after using heavy metal drain covers to smash their way into the branch in Roath, Cardiff.
The Police later caught up with the criminals after witnesses spotted the getaway car's personalised registration – 'J4 MES'. The registration helped the Police to identify the vehicle, and the registered keeper of the BMW car, James Snell.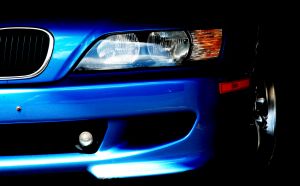 Daniel Williams, prosecuting, said:
"A witness saw a passenger lean out, lift a drain cover from the road and the car drove off. Lee Norville, who works for the council's highways department, later identified one of the two covers used to smash the windows at a branch of Halifax as coming from that drain. It was the distinctiveness of the car which contributed to the robbers' undoing."
As a result, Snell and his accomplices were jailed for a total of 38 years.
You would have thought that the gang would have changed the number plates on the car to something less memorable!
The case goes to show that personalised number plates really do stand out and stick in the minds of those who see them!
If you are looking for a memorable personalised registration for your own car, why not try a number plate search on our web site? You are sure to find something to set you apart from other vehicles on the road – just don't use them to do anything illegal, OK?!