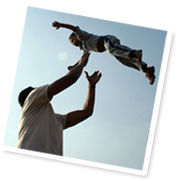 Father's Day is fast approaching on 21st June. Have you bought a present for your Dad yet?
DVLA Personalised Registrations June 3 auction sees one of the best Dad plates ever go under the hammer – DAD 4S – with a reserve of £400 it could be a bargain personalised registration for Dads or excited Dads-to-be!

Jody Davies, DVLA Personalised Registrations Events Manager, said: "DAD 4S is the perfect Father's Day present for someone looking for that extra-special gift. It's just fortunate that, if full payment is swiftly received, there's no reason why the winner cannot place it on a car in time for the big day."
If your Dad is a bit snobby, how about this lighthearted and funny new-style number plate – SN08 DAD – at £1299?

Or a classic dateless plate – 45 DAD – priced at £3995?

There are hundreds more Dad number plates on our web site. Why not take a look and treat your Dad to something really special this year?