An exclusive Mirror article today revealed Julian Leppert, senior BNP member and councillor for Hainault, East London, has a personalised number plate that reads "Nazi" - NA51 ZCY.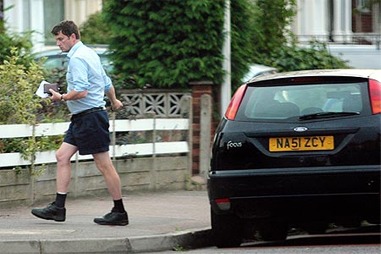 Apparently, opposing political figures are demanding that the number plate should be removed from the councillor's vehicle, a black Ford Focus.
Opposition councillor Veronica Cole said: "When I first saw the number plate on his car I couldn't believe my eyes. It is sickening and appalling".
According to the report, Leppert denied choosing the personalised registration deliberately.