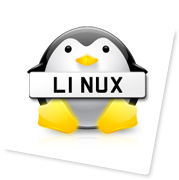 You may have read in the news recently about the registration number L1NUX that's come up for sale on eBay.
The bidding started at £1000 for the private reg, which is available to buy for the first time since its release in 1993. The registration is popular: over the last three days, nearly 11,000 people have visited the L1NUX page, and 11 of have confirmed their alpha geekiness by placing a bid on the reg: taking its current value to £5,300.00.
Who knows how high the bidding in this online auction might climb? Those who know their BIOS from their DOS would likely welcome a number plate that makes a shush-shush statement subtly pointing to their geeky status. And whilst techies are typically a quiet and unassuming bunch, they often harbour a secret passion for some particular computer-related gadget or software – a private number plate might be just the ticket!
And for those who remember when Amazon was just a jungle, and Bluetooth was a painful condition brought on by an excess of ice cream, you might like to know that Linux is an alternative operating system you can use instead of Microsoft Windows. Its best feature is that it's mostly free – which may somewhat temper the bidding, as this bunch are typically heard crying, "liberate the software, man"!
So we will just have to wait and see what happens when the bidding ends in five days time. Until then, for all you lovely geek guys and gals, there are lots of computer, web, and gadget related registrations available to buy at National Numbers. Here are a few to whet your appetite:
We also have an entire page dedicated to all kinds of computing number plates, give them a whirl!