Purchased or purchasing a new style 20 series number plate? If so, don't forget you can only assign your personalised reg to a vehicle released on or after March 2020. But which vehicle should you buy to go with your brand new private plate?
To answer this, we have looked across the spectrum of upcoming car releases. From SUVs to city cars, vans to hatchbacks, super and even hyper cars all included, this is your one stop shop for the top vehicles to be released in 2020 suitable for your 20 private reg.
Aston Martin DBX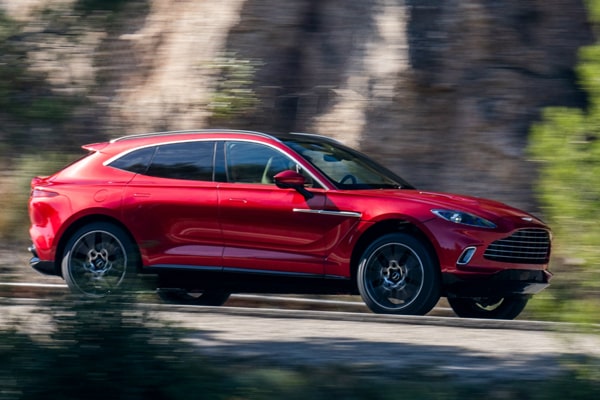 Settling down like a middle aged 007 doing the school run rather than driving into rivers and dodging bullets, Aston Martin are moving from spies and race tracks to family life with the first SUV in their illustrious history.
This particular school run however might be quite hair raising, with the DBX packing 542 horsepower, a reported 0-60 of 4.3 seconds and a top speed of 181 mph from a 4 litre twin-turbocharged V8 engine.
The DBX looks to cost around £158,000 when it's released in the summer of 2020, with three years of free servicing included as standard. A hybrid model is inevitably on its way, but that may be later in the year or indeed the decade.
Ford Mustang Mach-E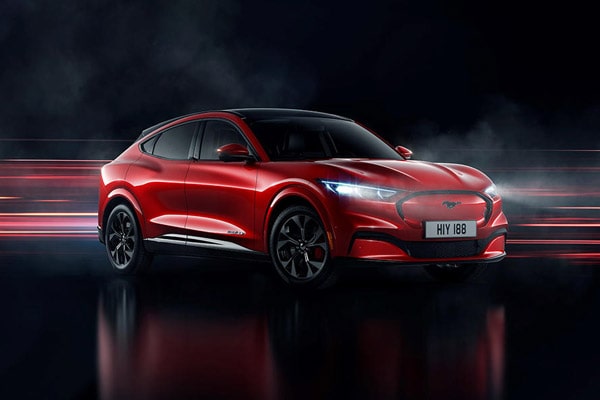 Coming in at a relatively modest £40,000, Ford are taking a leap into the future with their first all-electric SUV.
As well as nifty modern tech such as a push button rather than physical door handles, you can also unlock your Mach-E with your phone, which is very on trend for the new decade.
There's also a huge 15.5 inch monitor in the middle of the dashboard, hoping to jump on the success of Tesla by essentially ripping off their infotainment screen, which is sure to polarise Mustang fans.
BMW iX3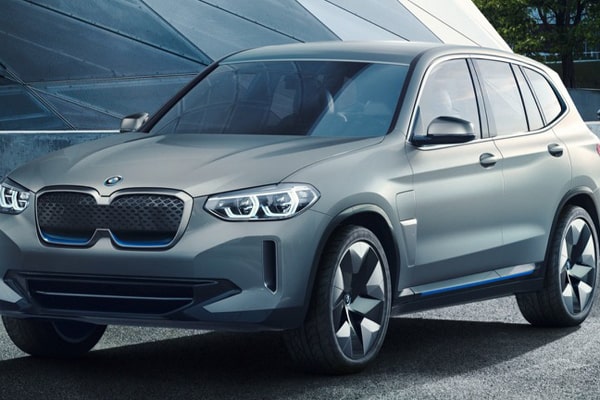 The iX3 has been in development since the concept vehicle was showcased in 2018. Coming in a rear-wheel drive version only, the single electric motor all-electric crossover iX3 should be able to travel over 273 miles on a single charge, courtesy of a 74-kWh battery pack.
Based on the non-electric combustion engine X3, the iX3 is surprisingly spacious, avoiding the issue of space-restrictions as result of the electric battery which is a common problem among similar EVs.
Official UK release dates are still unknown, although production is thought to be finished or very close to completion, as of early 2020.
Rolls-Royce Ghost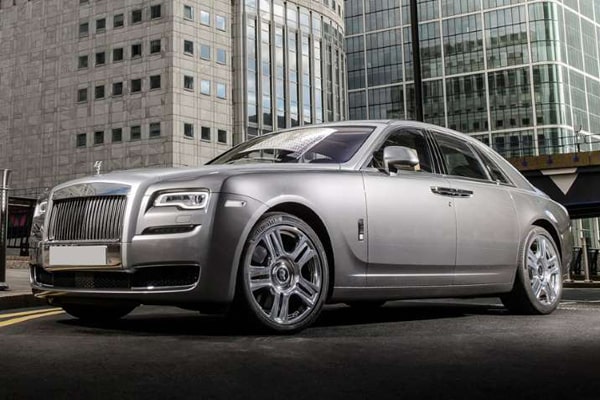 As per usual from Rolls Royce, the Ghost is a super-duper luxury saloon with back passenger suicide doors and a grille-heavy design. But there are changes afoot for this modern day classic to be, with a bespoke aluminium spaceframe platform, laser headlights and LED tail-lights.
A twin-turbocharged V12 sits beneath the bonnet, but the Rolls reportedly handles more like a yacht than a car, giving an extraordinary experience in the drive as well as the design.
The Ghost also comes with the added bonus of a little feeling of superiority over everybody unfortunate enough to not be driving a Rolls-Royce.
Ferrari Roma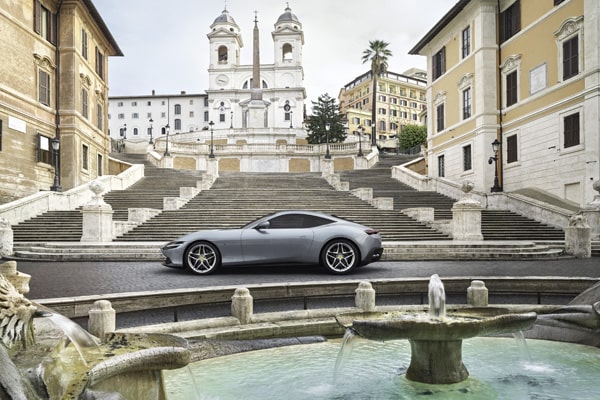 As with most Ferraris, the Roma is both beautiful and fast. With a 611bhp 3.9l twin-turbo V8, this GT not only turns heads on the streets, but holds its own on the race track.
Inspired by Italian life and front-engine Ferraris from the 50s and 60s, the Roma is a throwback for the modern age. Reportedly built to be a less scary sports car, for those who may want to get into the world of high speed luxury but are a little tentative about doing so.
It also features lots of gadgets and tech on the inside, including a 16in curved screen behind the steering wheel for the speedometer and rev counter and a touch screen for your passenger. Prices are set to start at around £180,000 once released into the UK market.
Porsche Taycan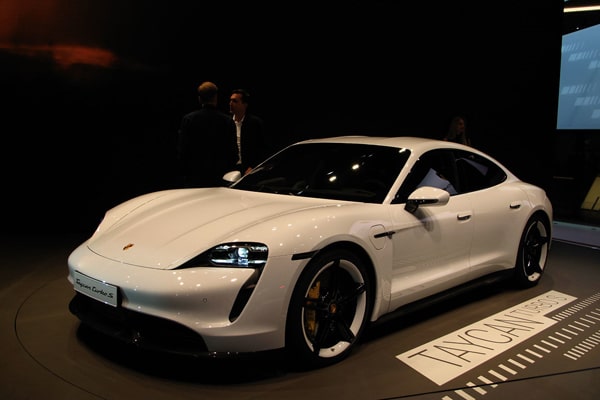 We wrote about the Taycan last year, discussing Porsche's venture into the EV world and the impact it will likely have. Spoiler alert - it's a big impact.
With a reported 0-60mph in 2.6 seconds and a revolutionary 800-volt setup, the Taycan's innovative design enables quicker charging and even more effectiveness than many competitors.
One of many EVs coming into the market in 2020, the Porsche Taycan looks like one of the frontrunners suitable for the road and racetrack, with a 162mph top speed and base price of around £138,000.
Tesla Model Y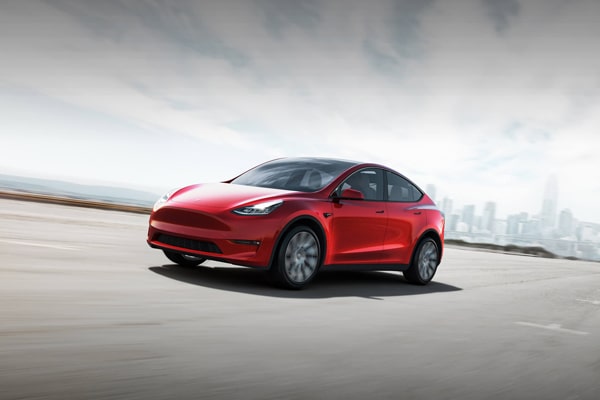 The Model Y completes Tesla's hilariously (not really) named "S3XY" vehicle range. According to the Musk-Meister himself, the Y is a family SUV and about 10% bigger and more costly than the Model 3, with slightly less range for the same battery. That range is around 300 miles, with a 0-60 in 5.5 seconds.
The Model Y will start at around £38,200 when it enters the UK market (hopefully in 2020), with the dual-motor version closer to £41,500.
Audi e-tron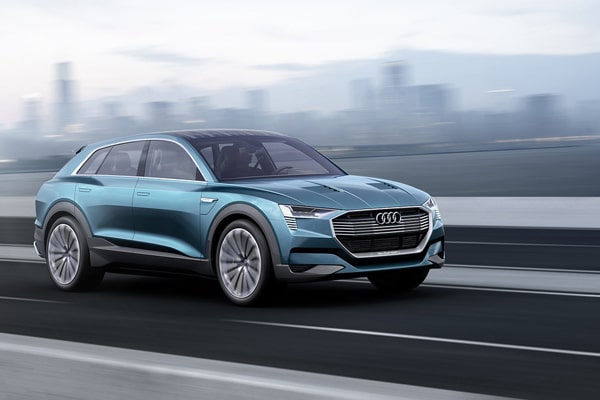 Another EV (are you noticing a pattern here?), the e-tron shares design elements with previous models in an attempt to bring Audi-lovers into the EV world with a vehicle they understand.
While this is the aim, it still definitely looks like something from the future.
It boasts a lot of cool new tech to go with its modern design too. These include 360 cameras, 5 seats, a 605-litre boot, LED headlights, keyless and charging points on both sides of the vehicle, as well as side cameras instead of mirrors, all for under £70,000. Bargain.
TVR Griffith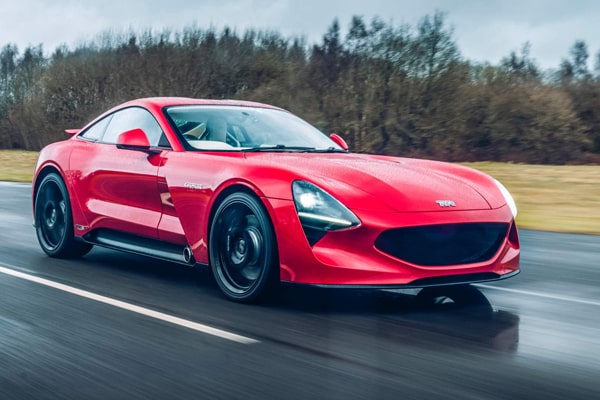 There have been a few delays over the years with production of the TVR, but reports indicate that release is now due in 2020 after important upgrades at TVR's Welsh factory.
A lovely mix of a supercar fit for Le Mans and classic British sports car, the TVR Griffith looks to break boundaries when it's finally released to the public. The design is sleek and unique, with attention to every single detail from the interior to the bodywork.
After much debate over the price point, £90,000 has been agreed, but that's quite a bargain as it brings with it '£135,000 performance' according to TVR's owner Les Edgar.
Tesla Roadster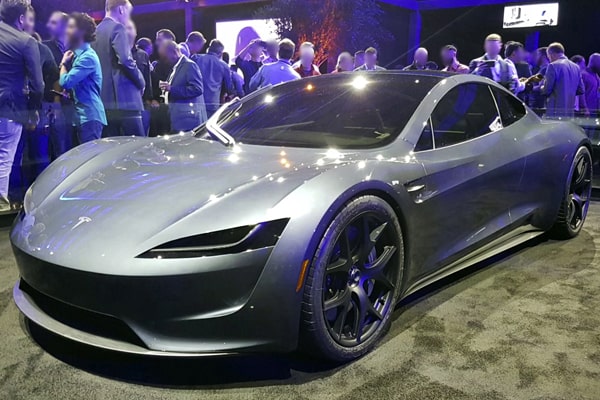 Another one from Elon et al, the Roadster is an all-electric battery powered four seater sports car capable of 0-60mph in under 2 seconds, which is quite frankly mind-boggling.
Unsurprisingly, the Tesla Roadster is set to be quicker than any street-legal car ever produced which is quite a feat for any car, never mind an EV.
The Roadster is scheduled to hit US tarmac in late 2020, with a UK release following shortly after. Let's hope they manage to turn it round in time because this promises to be a truly special machine, and potentially one for the history books from the grand-daddy of electric vehicle manufacturers.
Volkswagen Golf Mk8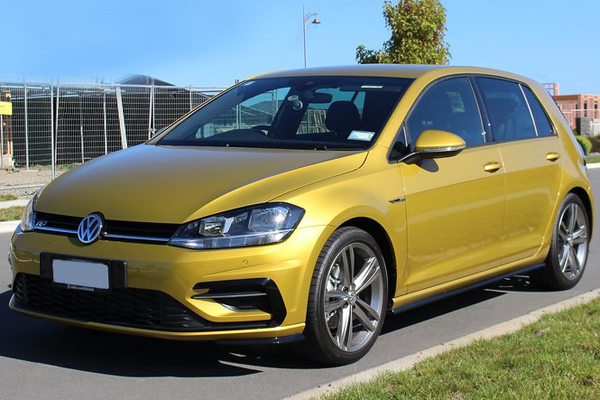 The Golf design will follow suit from previous models along with a few added extras. These include lane-keeping assistance, LED exterior lights, keyless start and a front assist system for when somebody or something steps out in front of your vehicle, applying the brakes if you fail to do so.
This is also the first Golf to be offered as a hybrid alongside four petrol and two diesel engine editions. The hybrid runs off a 48v power supply, enabling coasting and auto-stop to save fuel. It also gives an electrical boost when setting off which improves acceleration.
Set to be introduced in Spring of 2020, the Golf Mk8 prices will start at £20,000, with hybrid versions and plug-in iterations rising to above £30,000.
Seat el-Born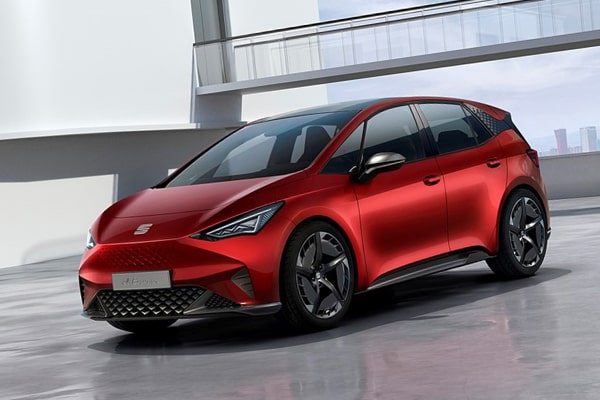 This is Seat's first electric car and should achieve 0-62 in 7.5 seconds from a 62kWh battery powering an electric motor making 201bhp. It features a nifty 100kW supercharger, filling the battery from 0-80% in 47 minutes, with a range of 261 miles.
The 5 door hatchback named after a Barcelona neighbourhood looks to be released sometime in 2020, with an as-of-yet undisclosed price point.
Fiat Centoventi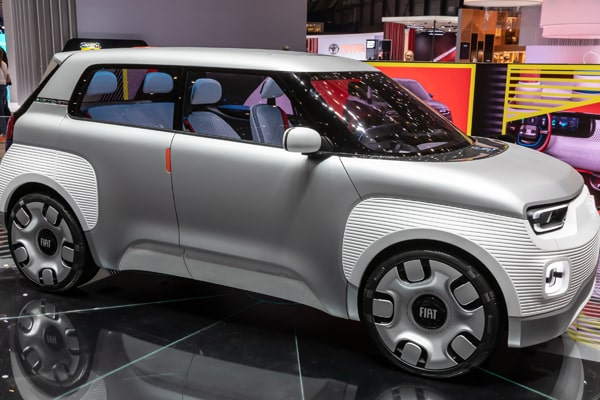 This may well be a new Panda, but for now it's the much cooler named Centoventi and lives life as a concept car in Fiat HQ.
With quite a radical design, as you can see above, Fiat are gauging reaction to the highly customisable and upgradeable nature of the Centoventi. Customers will be able to add batteries easily (apparently in 5 minutes at a garage), customise the roof to include a sunroof, soft-top and other options, and alternate between colours on the roof, bumper, wheel covers and bodywork.
The base price looks to be around £15,000, which could rise significantly with the many customisable parts added.
2020 Toyota Yaris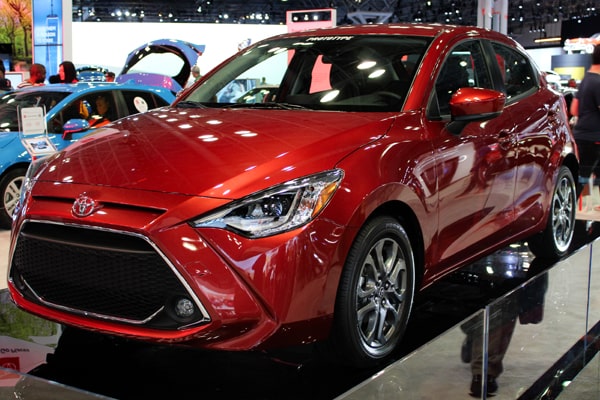 This is the fourth generation of the Yaris, with two engine options available – one 1.5l petrol engine and a 1.5l three-cylinder hybrid which eclipses its predecessor's 98bhp, boasting 11bhp to greet the new decade.
The new Toyota Yaris looks set to take on Fiat's upcoming 500e release for the go-to city EV, and the combustion-engine model will be around £15,000 with the hybrid closer to £20,000.
Fiat 500e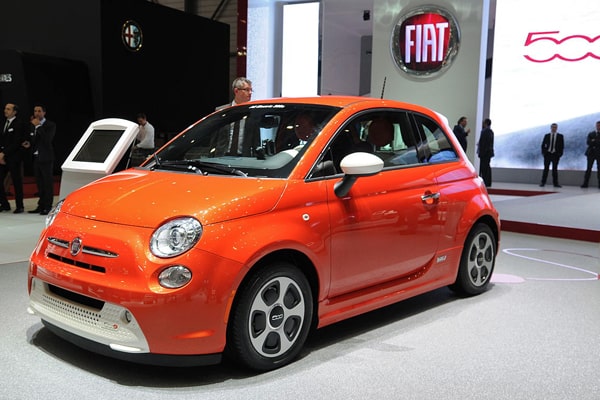 Fiat have joined in on the EV fun, re-imagining their incredibly popular 500 as an electric vehicle, spending 700 million euros to perfect it. This indicates a drilled-down focus from Fiat, tackling the European market with small, electric city-cars.
Olivier Francois, chief exec of Fiat, says it will stay true to everything you know about the old 500 but will be entirely new. Although details are fairly sparse at the moment, the all new electric 500 looks to be at a price point of around 24,000 Euros, so should land somewhere close to that in Pounds when it's finally unleashed on to the UK market.
Honda e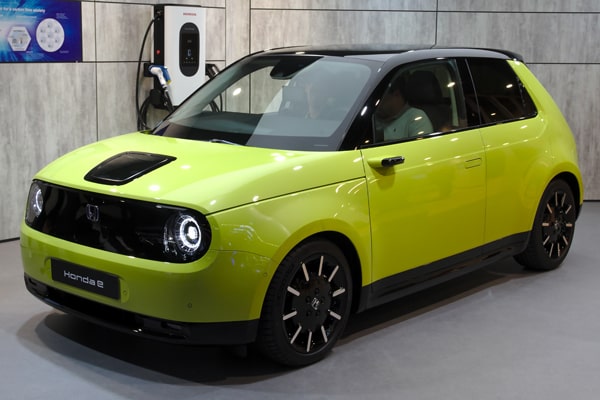 Essentially a small cube, the Honda e will cover 136 miles from a single charge, taking 5 hours to fully charge from a standard 7kW home charger, with rapid charge available adding 80% to the battery life in 30 minutes. The charging can be handled by a phone, because it's 2020 and if charging your electric car can't be controlled by your phone, what's the point?
A lovely little city car, the Honda looks to break into the UK market in summer 2020, with a cost of around £26,000.
Volkswagen ID.3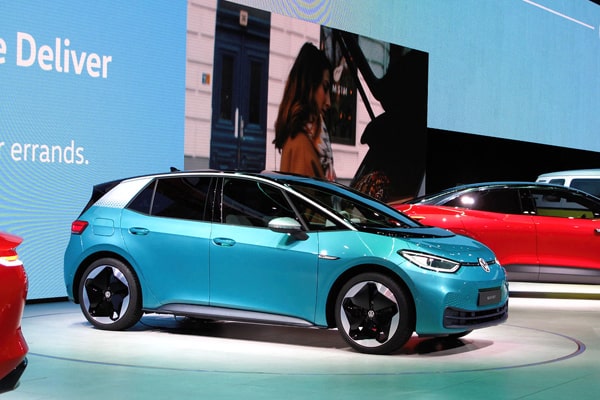 Not content with being the biggest combustion-engine car manufacturer in the world, VW are looking to expand and take over the EV world, with the ID.3 available to order now with deliveries in summer of 2020.
Like other vehicles of its stature, the ID.3 comes with three battery options; 48, 55 and 62kWh. The highest of those has a range of 342 miles, with a fast charge option available giving 160 miles worth of travel in 30 minutes.
Part of a rollout of ID cars, the ID.3 is the baby of the group with the ID.4 Cross SUV scheduled to be released soon after.
Mercedes EQV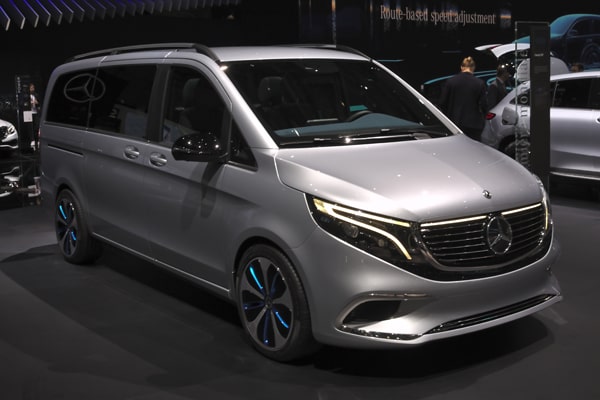 It's a van! Another indication that Mercedes are really stepping up their EV efforts in 2020.
Mercedes say that the EQV will achieve 251 miles on one charge, which is a pretty impressive feat considering it weighs 3.5 tons. Prices are yet to be announced, but it promises to command a hefty price tag as it boasts a whole host of new tech including a 10 inch infotainment display, voice commanded phone control and real-time weather reports.
Although there are some EV vans in production by Ford (arguably the king of vans) with their upcoming pure electric Transit, and with Nissan preparing a van iteration of the e-NV200, as well as VW who are looking to introduce an EV campervan in the coming years, the EQV looks to first to the finish line, with a 2020 release scheduled.
Maserati Alfieri
Facing delays since its concept car was showcased in 2014, the Alfieri is finally scheduled for production in 2020.
It offers three engine options, one all-electric, one plug-in hybrid and one four-wheel-drive system featuring 800V battery tech. Combining performance with luxury, a 0-62mph of 2 seconds and a top speed of 186mph, this aerodynamic machine looks to set the bar extremely high for EV supercars.
Estimates put the price at around £108,000, but that is yet to be confirmed by anybody at Maserati.
Mercedes-AMG ONE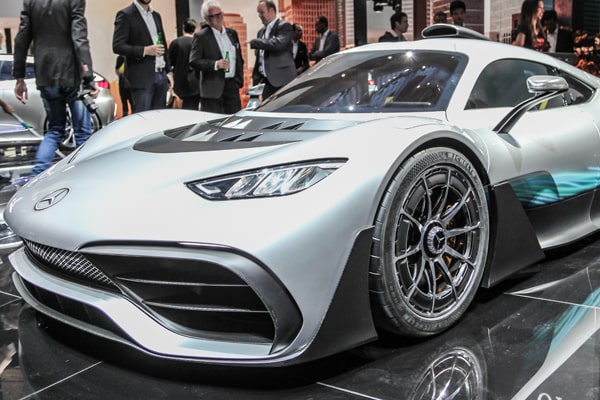 This one might not be released until 2021, but when you see something that's clearly been lifted from a futuristic sci-fi thriller, you have to include it. And you'll still be able to get your 20 number plate on it as it will be released after 2020.
This Hypercar is quite frankly insane. It costs £2.4million and sits at the top of the Mercedes range, hence the name: ONE. It utilises a formula one engine and design (again, a one), and the V6 hybrid produces over 1000bhp. It also looks like some unrealistic concept artwork, which is always a plus.
---
So, there you have it, an exhaustive list of 2020 cars ideal for your 20 private registration plate. We exclusively own a huge range of 20 number plates and also have a wide array of finance available if you've spent all your pennies on a brand new car.
Take a look on our website to have a browse of our 20 private plates, use the search bar to find your ideal 20 number plate or give our sales staff a call on 01642 363738 to discuss all your number plate options.