The infamous Lotus Espirit-turned-submarine was recently sold at auction.
Driven by Roger Moore in the 1977 Bond film, The Spy Who Loved Me, the aquatic vehicle is said to still be fully operational, though it is not road legal.
A bidding war took place for the legendary piece of memorabilia before finally selling for the £550k price tag.
Peter Haynes of RM Auctions, who ran the auction, said: "Bearing in mind it is not a car that can be driven on the road, the price just goes to prove the draw that all Bond-related memorabilia has."
Despite the bidding war and impressive selling price, it was said that the vehicle could have reached closer to a million pounds.
It was one of the classic 007 scenes in cinema history. James Bond is driving the flash Lotus being chased by a helicopter. As he nears to end of the road with nowhere else to go, he drives off the edge of a dock into the cold ocean – only to turn his ride into a submarine.
It is one of the film franchises finest examples of our favourite spy cheating death and escaping an impossible situation.
The car had since been paraded around the world until it was put into storage by the production company, and that is where this story gets a bit weird.
For those who aren't familiar with the TV show Storage Wars, if you rent a storage unit or shipping container but do not keep up with the payments, the owners have the right to auction off the contents.
In 1989, exactly this happened. After spending about ten years in storage, no one came to collect the 007 Lotus. At and auction in which bidders do not get to even look inside the storage container, the submersible sold for a meagre $100.
The buyer at the time, who has chosen to remain anonymous, did not recognise the car at the time, but has earned a very good profit from the recent sale.
An odd story, don't you agree?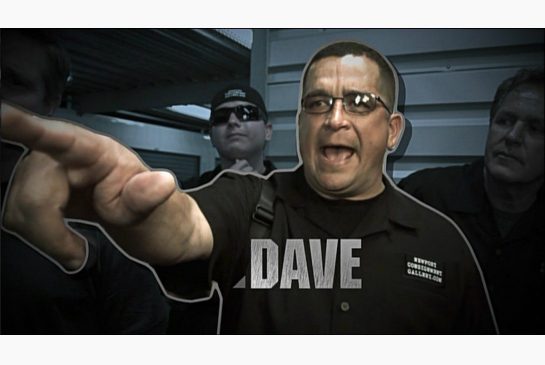 The vehicle, nicknamed "Wet Nellie" by its on-set driver, retired Navy SEAL Don Griffin, was made for a sum of $100,000 – the equivalent of $500,000 today.
It sports the suffix number plate, PPW 306R, which were first issued in 1976.
The Aston Martin DB5 from Goldfinger and Thunderball, driven by Sean Connery, previously sold for $4.4million in 2010.
Daniel Walker is a wannabe movie expert and is the founder and editor of ReelQuick.co.uk.