At National Numbers, we love our local area of Teesside, where our head office is located.
We also love our football, so when the opportunity to sponsor a local football team came about, we were excited to say the least!
And with that, we're proud to announce that National Numbers are the official sponsors of Thornaby Town FC Under 10s!
A little about Thornaby Town FC.
Thornaby Town FC have junior teams from the under 7s level to the men's team, and unlike other teams in the area, the under 10s allow kids from all backgrounds to play, as long as they have a passion for the game and enjoy themselves.
The under 10s play their home games at The Robert Atkinson Centre in Thornaby, opposite Mandale Mill Primary School, where the men's team play theirs.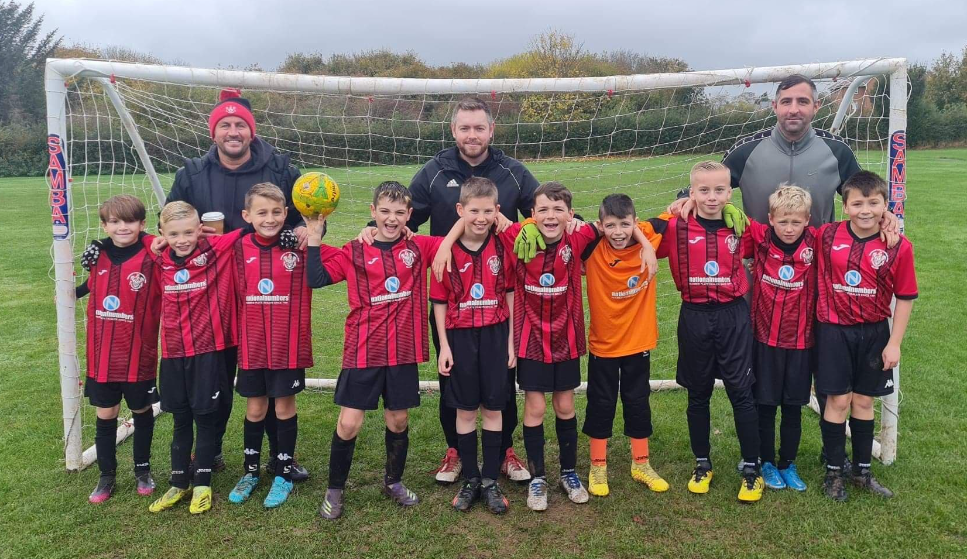 The below picture was taken on a cold Sunday morning over at Whitby, and believe it or not, it was taken before the game in freezing, miserable conditions. The smiles on their faces show what it means to the kids, and they went on to win a hard fought game 1-0 thanks to their skill, work rate, and love for the sport!
A team on the up.
Lenny Jenkins, administrative executive for National Numbers, is head coach for Thornaby Town Under 10s, and he knows better than anyone just how difficult it is to fundraise and find sponsorships at grassroot level.
So, Lenny presented his case to National Numbers who were happy to sponsor the Thornaby Town Under 10s for two years, providing full kits for the entire duration for the players.
And it looks like we've found ourselves a heck of a team to back, with Lenny taking over two years ago and going from division seven to division four in just one season, and then up to division three in his second year in charge.
All of this has happened with no professional club affiliation, which is really impressive stuff!
A team of volunteers.
Lenny coaches the team in a fully voluntary role, heading up training sessions twice a week with a game every weekend.
In fact, the entire team is ran by volunteers like Lenny, and the job entails everything from training the kids to cleaning the pitch, as well as setting everything up, finding and paying for referees, making sure the pitch lines are painted, fundraising efforts… The list goes on.
Oh, and Lenny also provides doughnuts from his own pocket when the kids win a game, which at this rate, is costing him a pretty penny!
Always looking for fundraising.
While we're proud to do our bit in the sponsorship of Thornaby Town Under 10s, they're always in need of fundraising and help from volunteers.
So, if you're a local business who'd like to do your bit for a local team, be it with winter training gear, sponsorship at other levels of the Thornaby Town FC hierarchy, or anything else, drop Lenny an email at Lenny@nationalnumbers.co.uk. It probably costs a lot less than you think, so it's worth enquiring and putting even bigger smiles on these kids' faces.
If you're a volunteer looking to help out, be it with coaching or anything else, drop Lenny an email or call 01642 363738 and ask for him.
And for more information about Thornaby Town FC Juniors, and to see how they're getting on, you can check out the Thornaby Town FC Juniors Facebook Page here.