Cheap Number Plates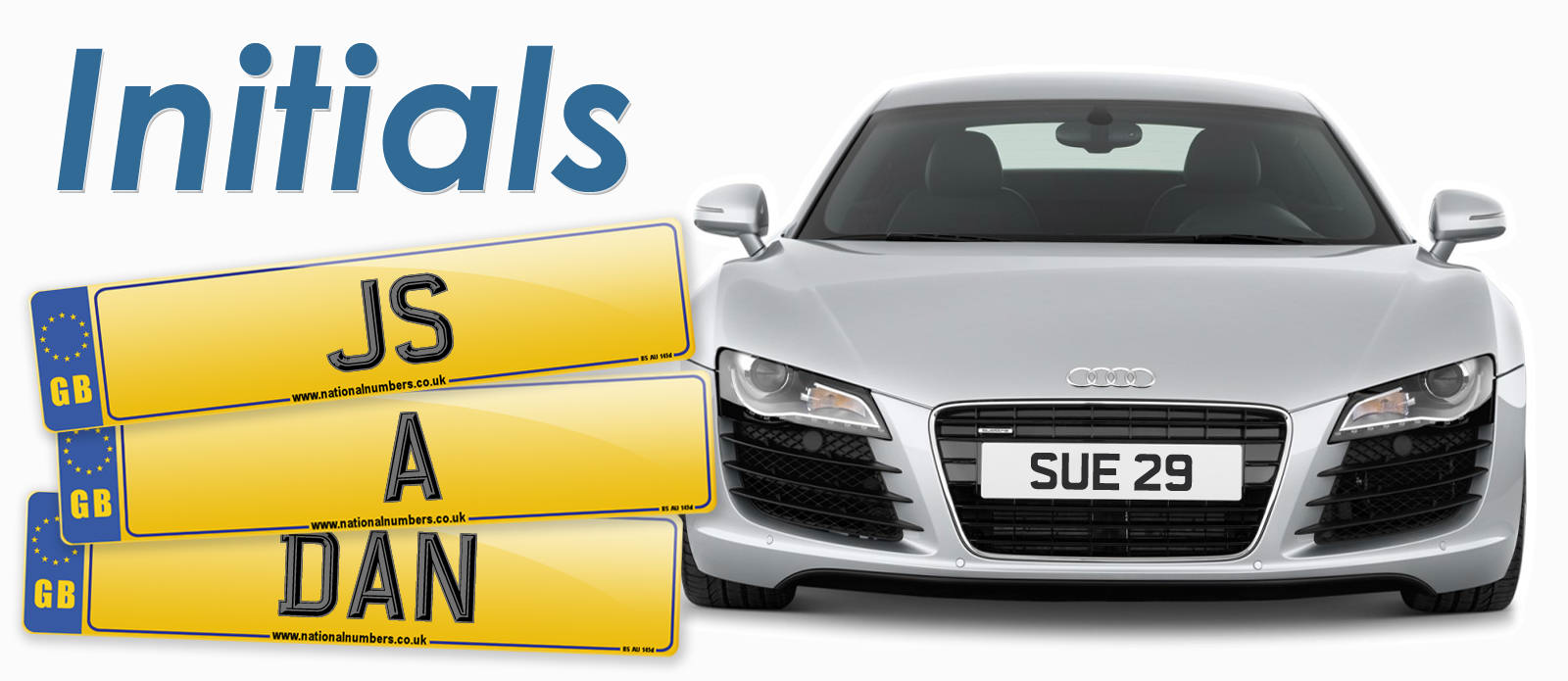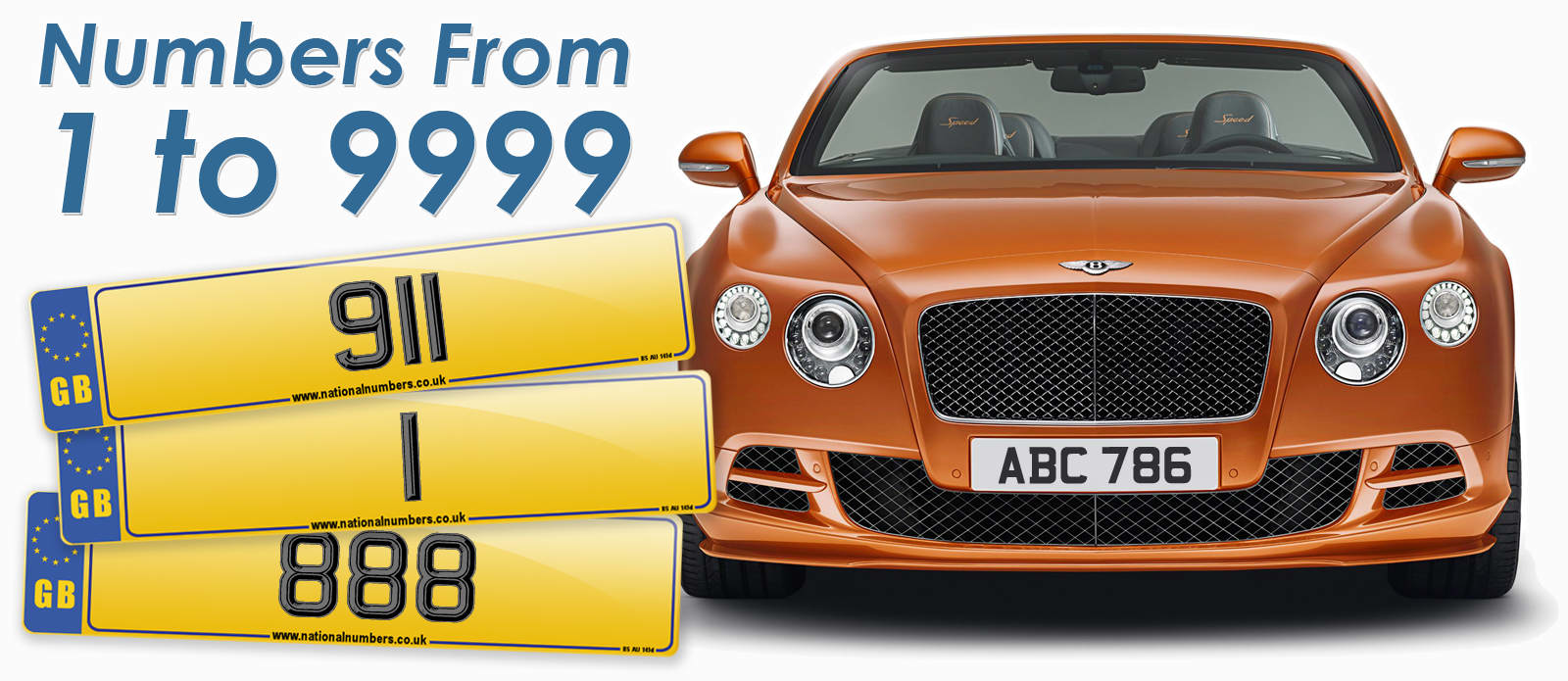 Cheap Number Plates
Whilst some number plates carry premium prices, it's still possible to personalise your vehicle without breaking the bank. Below are a number of ways to secure a low cost number plate.
---
Where to get cheap number plates?
Some of the cheapest number plates available are those that originate in Northern Ireland. Closely resembling cherished plates as they carry no year identifier, you can buy them online directly from National Numbers.
---
How to get cheap number plates?
The easiest way to get a cheap number plate is to buy one securely online from National Numbers. There's a huge range of registrations, with prices starting from as little as £126. A full list of our cheapest Irish number plates can be found here.
---
Northern Ireland Plates
These cheap number plates start from around £126 and come in the format of 3 letters, plus 1, 2, 3 or 4 numbers. The letter combinations always include an I or a Z and this is what distinguishes Irish reg from other cherished registration marks.
Besides that caveat they are exactly the same as 'true' dateless plates - meaning they can be assigned to a roadworthy vehicle of any age, because they carry no age identifying character.
The inclusion of an I or Z in the letter combination often means you won't find your initials available, but you may find a suitable nickname (such as GAZ, BAZ, DEZ, WIL, HAZ). With four digits, however, you can perhaps find a significant date or number. 2265, for example, could indicate a birthday of Feb 2nd 1965 - get the idea?
The price difference between an cheap Irish reg and a dateless personalised plate can be quite striking - a reg like RIW 4015 might be priced at around £450 plus transfer - whilst a cherished RW four digit plate could set you back something like £2,500 to £3,000.
It's also sometimes possible to get a sequential run of numbers - THZ 8359, THZ 8360, THZ 8361 - which is great if you have a fleet of vehicles and you want to customise them all.
---
Prefix Plates - Make Your Own Plate
This type of cheap reg (usually well under £300) allows you to choose a prefix year letter plus 1, 2 or 3 numbers followed by 3 letters (not including I, Q or Z), which is great for personalising a plate to match your initials. Parents - remember to always give your child three names, thus planning for their future purchase of a number plate!
The range is, obviously, subject to availability and these plates, unlike the cheap Irish plates, have a restriction to the age of the vehicle they can go onto. The golden rule is always 'You can make your vehicle look older, but not one day newer', so to assign such a prefix reg to your vehicle you need to compare the initial prefix letter of the plate (which is the year identifier) to the age of your vehicle. A reg are suitable for any vehicle registered on/after 1983, B for 1984, C for 1985 etc. If in doubt, you can refine the search on our site to only show registrations that are suitable for your vehicle.
Whilst these registrations should hold their value, because of the sheer number of them they shouldn't be looked upon as investments that will massively increase in worth over time, but rather as a fun accessory for your vehicle.
This type of mark is the one most people buy as a surprise gifts for Christmas or birthdays since they can be purchased and held on a certificate of entitlement. Then, after being gifted, it's a simple matter of the owner using their V5/C logbook details and the certificate to get the plate assigned to their vehicle via the DVLA.
---
Dateless "Cover" Plates
Lastly, dateless marks exist which, possibly, still qualify as cheap number plates. For example, 277 UXL, 306 UXB, MBX 953 - pre 1962 marks - so dateless i.e. no year-letter identifier - but with the sort of letter combinations that have little chance of matching anyone's initials. As a rule of thumb, the more uncommon the letter combination, the cheaper the plate.
Throw a few letter combinations at our search to see if you can turn up a cheap number plate!
---
National Numbers have been in the business for more than 37 years, and has highly trained staff - you will receive the same 'Rolls Royce' service from us if you are spending hundreds or thousands of pounds - customer satisfaction is our watchword.