Cheap number plates, cheap registration numbers, UK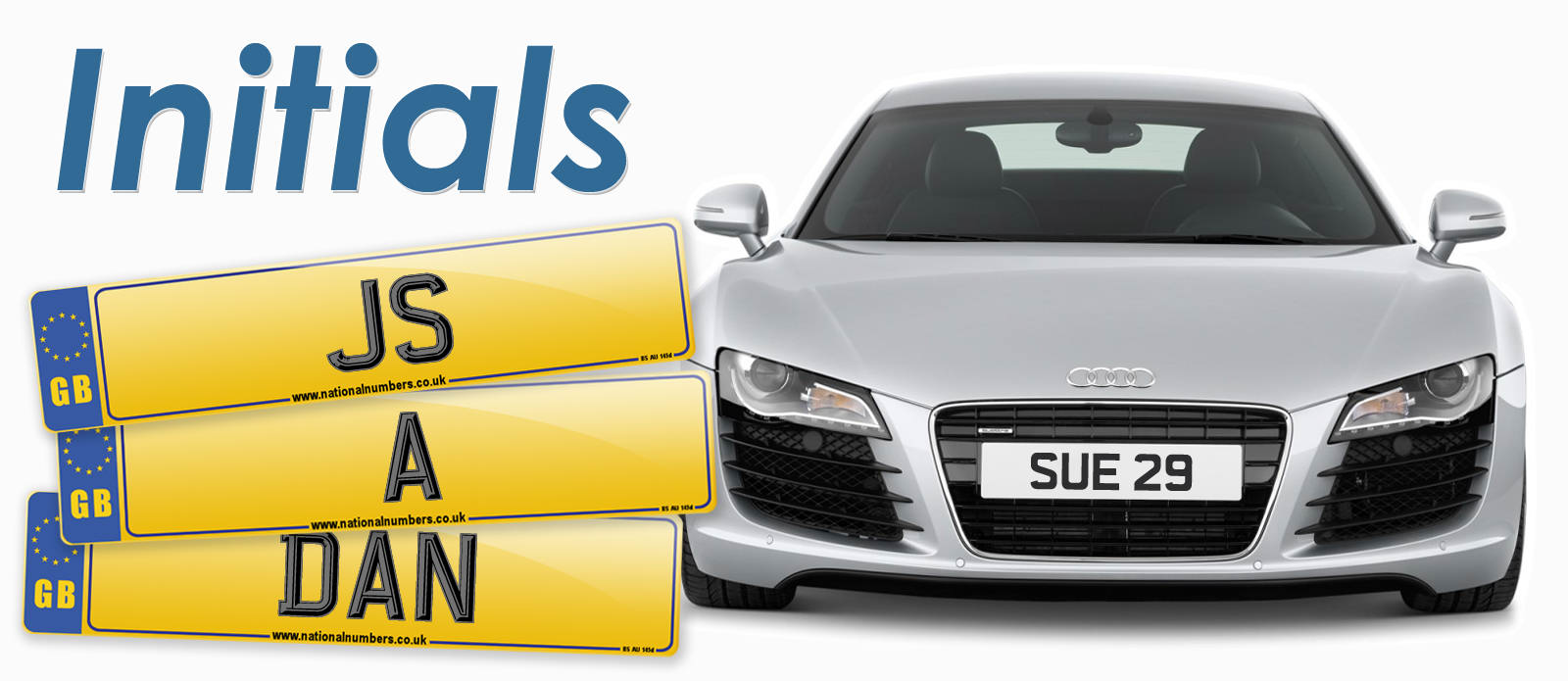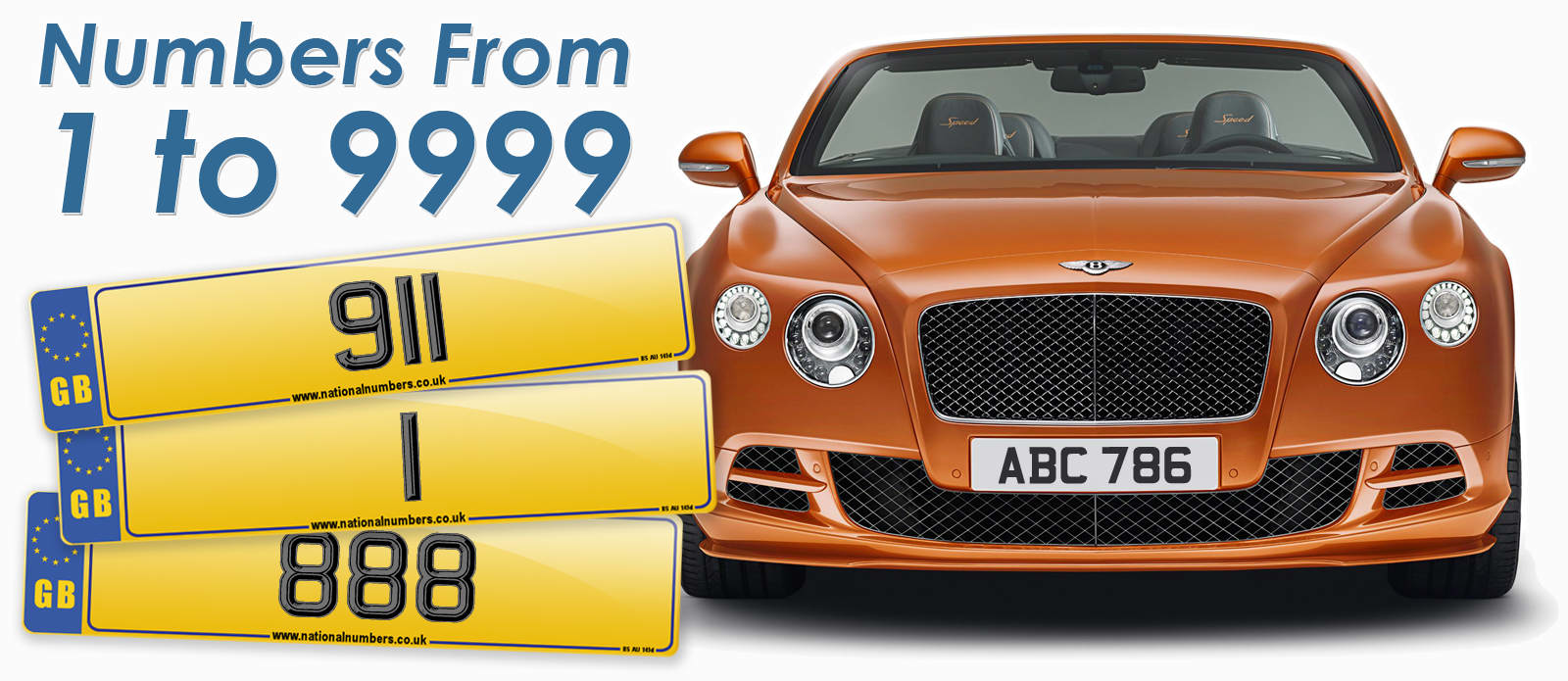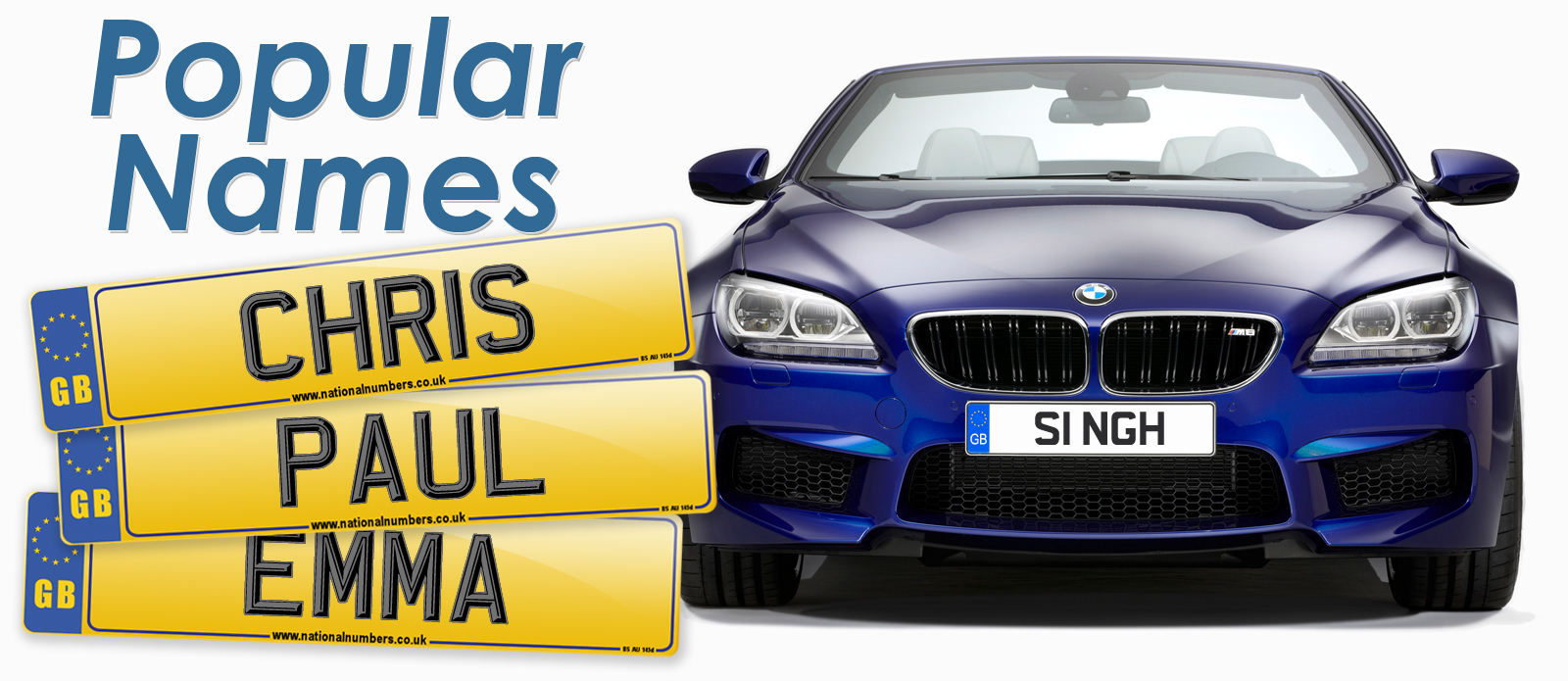 Only a small budget? Read on about cheap number plates
Not everyone is able (or willing) to spend thousands so this is where the idea of cheap number plates comes into its own. Below, the different sources of cheap marks are described.
Northern Ireland Plates
These cheap number plates start from around £100 and come in the format of 3 letters (including the letters 'I' or 'Z') plus four numbers. For example, at the time of writing, TNZ 4237, PFZ 4221, LIG 7008 and RHZ 2265 are on the market at £115 + VAT +DVLA fee of £80. Such number plates are useful since they effectively cover or hide the year letter of you vehicle but it would be a lucky person indeed who actually found their initials amongst the range. Often you can find a significant date or numbers - try our search anything box and enter the numbers you are after. For example, a 2265 number (as in the RHZ example above) could indicate a birthday of Feb 2nd 1965 - get the idea?
If you have a bit more to spend, you can find something like RIW 4015 at around £450 plus transfer - an RW four digit dateless would set you back about £2,500 to £3,000, so the advantages of Irish number plates to the cheap number plates market are obvious.
You can actually spell names or words with NI plates - for example: DEZ 7360 at £270 or DEZ 726 for £599 for Desmond. If you actually purchased a WIL, ANZ or HAZ plus 4 digits a few years ago, you made a good investment as you would now have to pay at least £700 or £800. However, when you consider that many name plates at DVLA auctions can go for many thousands on the hammer, these cheap number plates are well worth thinking about. Such NI plates are also useful for smartening up an aging Mercedes - for example, what about BNZ 7358 or XJI 4931 for an immaculate jaguar?
Another advantage of NI marks is that they will fit any DVLA registered vehicle so you don't get tangled up in the 'age-related' red tape - remember, you can't use a plate to make a vehicle appear newer than it is.
Prefix Plates - Make Your Own Plate
This type of cheap reg allows you to choose a prefix year letter plus 1, 2 or 3 numbers followed by three letters (not including I, Q or Z). The price range of these plates (usually well under £300) allows you to choose you initials - parents, remember, in future, to always give your child three names, thus planning for the future!
The range is, obviously, subject to availability and the age related rule mentioned above. Most of these type of cheap number plates will not increase in value but rather should be looked on as a 'fun' accessory for your vehicle.
This type of mark is the one most people buy as a surprise gifts for Christmas or birthdays since they can be purchased in advance on certificate of entitlement. Then, on the day or when appropriate, the V5/C of the vehicle can be sent along with the certificate to DVLA, Swansea to have the plate assigned. We offer a document checking service so please enquire.
The release of these type of cheap number plates has definitely extended the private or personalised plate industry to the wider public.
Dateless 'Cover' Plates
Lastly, three letter, three number marks exist which, possibly, still qualify as cheap number plates. For example, 277 UXL, 306 UXB, MBX 953 - pre 1962 marks - so dateless i.e. no year-letter identifier - but with the sort of letter combinations that have little chance of matching anyone's initials. These sorts of registrations usually retail for between £450 and £550.
If it really is a cheap number plate you're after and ready to have a look, please use our carefully selected searches.
Remember, National Numbers has been in the business for more than 35 years, has highly trained staff, the former chairman is an executive member of CNDA (Cherished Numbers Dealer Association), the only governing body with whom the DVLA meets regularly. You will receive the same 'Rolls Royce' service from us if you are spending hundreds or thousands of pounds - customer satisfaction is our watchword. (Glance at our testimonials if you have time) - Whatever you do, please give our searches a go. Thanks for your attention and good luck!
---
Find out more about:
0% Finance