National Numbers CNDA Membership
National Numbers have been members of the industry leading governing body since 1986.
---
RMI Cherished Number Dealers Association
National Numbers are proud to be registered CNDA members. The CNDA are the main governing body within the industry and are the only organisation to have regular meetings with the DVLA.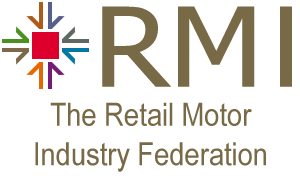 The CNDA was formed in 1971. Their main aim was to outline standards of trading for its members in order to give some assurances to prospective buyers of private registrations. The CNDA is also affiliated to the RMIF (Retail Motor Industry Federation) and the RMI has a director on the Executive Committee. Together with the RMI, CNDA have produced a strict Code of Conduct. RMI also provide an arbitration service when a dispute arises between a member and a client. In addition, a complaint against a member can be dealt with by the National Disciplinary Committee of the RMI.
---
National Numbers - Executive Membership
National Numbers have been members of CNDA since 1986. A former director of National Numbers, Eric Craggs, is a currently serving executive member of the CNDA.
We feel that National Numbers CNDA membership should give prospective purchasers confidence since, in the unlikely event of a dispute arising, there is an outside body, backed by the RMI, to appeal to.
The Head of CNDA can be written to at: RMIF, 201 Great Portland Street, London, W1W 5AB.