Extended Range 'K' Registrations - Coming Soon!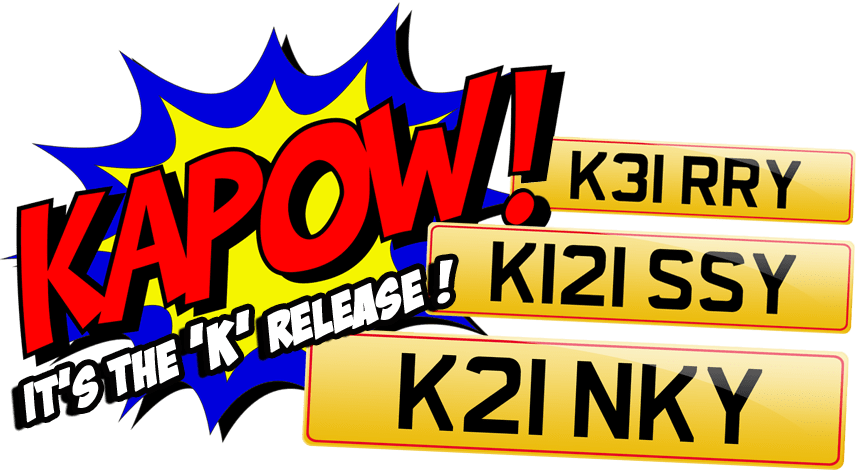 A selection of previously un-issued K reg are scheduled to become available very soon!
Adding new numbers to the K prefix letter that have not been available before
has opened up a range of desirable registrations.
21, 23, 24, 25, 26, 27, 28, 29, 31, 121, 123 and 321
For further details, the latest availability and pricing information, or to place an order for your chosen K registration with National Numbers, please call 01642 363738 or complete the form below.
Please select a number, and three suffix letters