The meteoric rise of renewable energy means that EVs (electric vehicles) are becoming increasingly popular.
As the world seeks less reliance on fossil fuels, car manufacturers have been creating EVs in abundance to stay ahead of the curve, with 2021 being a big year for electric vehicles.
2021 also saw a number of changes in UK number plate law, particularly regarding vehicles that are environmentally friendly. One of the key law changes means that as well as being brilliant for the planet, EVs can now display a green, eco flash on their number plates.
So, with this in mind, let's take a look at the top 10 cars eligible for a green registration, starting with Audi's Q4 e-Tron.
Audi Q4 e-Tron

Audi are well-known for creating luxury vehicles that look the part, and one of their first forays into the EV world is the Q4 e-Tron, which will set you back about £40,000.
Range is always an issue with EVs, but Audi have promised an impressive 240 miles covered from a full charge, thanks to the 82kWh battery housed within this beast of a vehicle.
The design stays mostly true to the concept car released last year, and that design looks like something straight out of a sci-fi film. The powerful electric motor also gives drivers 300 horsepower which is an extremely impressive number for a crossover of its size.
As you'd expect from something that looks like a spaceship, the e-Tron features lots of on-board technology such as Audi's new MMI system, as well as a writing tablet for you to scribble on, wireless charging and a WiFi hotspot.
This is all well and good, but the most exciting thing about the e-Tron is that you can also display a green number plate on the vehicle, because it's so good for the environment.
Browse our Audi number plates and call us on 01642 363738 about adding a green flash to your newly purchased reg.
Mercedes Benz EQA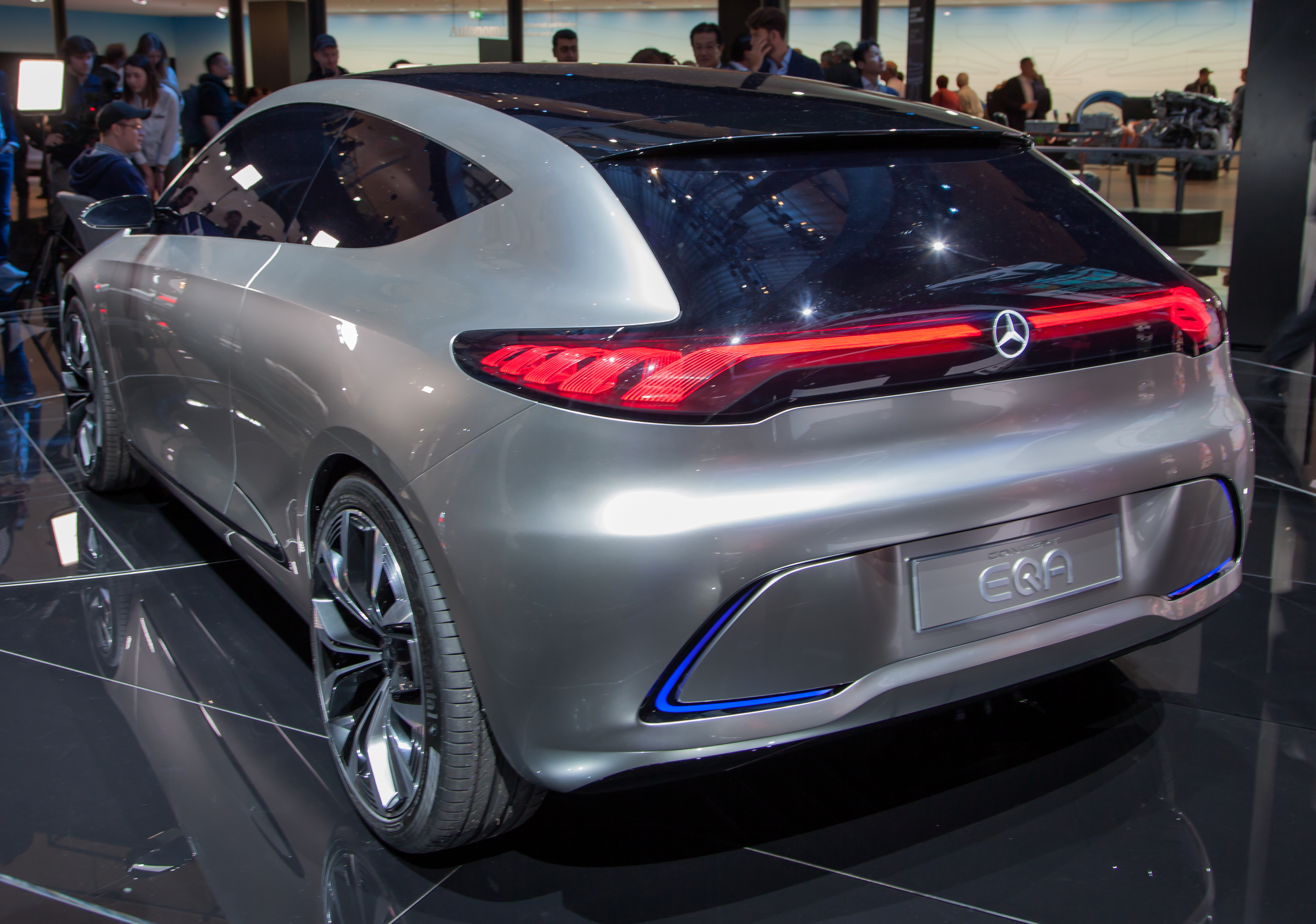 This magnificent beast is Mercedes' second electric vehicle to be unleashed on the world, and Mercedes says you can get an impressive range of around 250 miles from a single charge.
It features some intelligent engineering beneath the bonnet, with the car powered by a number of powertrain options from two-wheel to four-wheel-drive configurations. The EQA also looks absolutely brilliant and super-futuristic and is sure to stand out on UK roads, especially if you're rocking a new, green number plate.
This is one of the big dogs in the EV game thanks to its technology, performance, and design, as you'd expect from Mercedes.
BMW iX3

BMW are one of the frontrunners in the EV world, thanks to the introduction of the i3 way back when. They've upped their game even further with the iX3, and it's the first BMW EV to include the fifth-gen electric powertrain. This technology should allow for a huge range of 273 miles, which is much larger than other Beemer EVs.
All of this comes from a 74kWh battery pack which pumps out 286PS, powered by a very hard-working single motor. And as you might expect from such expert engineers, it also looks beautiful and is a unique EV.
Why not top off your new iX3 with a BMW number plate? Give us a call on 01642 363738 f you find one you like, and we can make sure you receive a green registration.
Tesla Roadster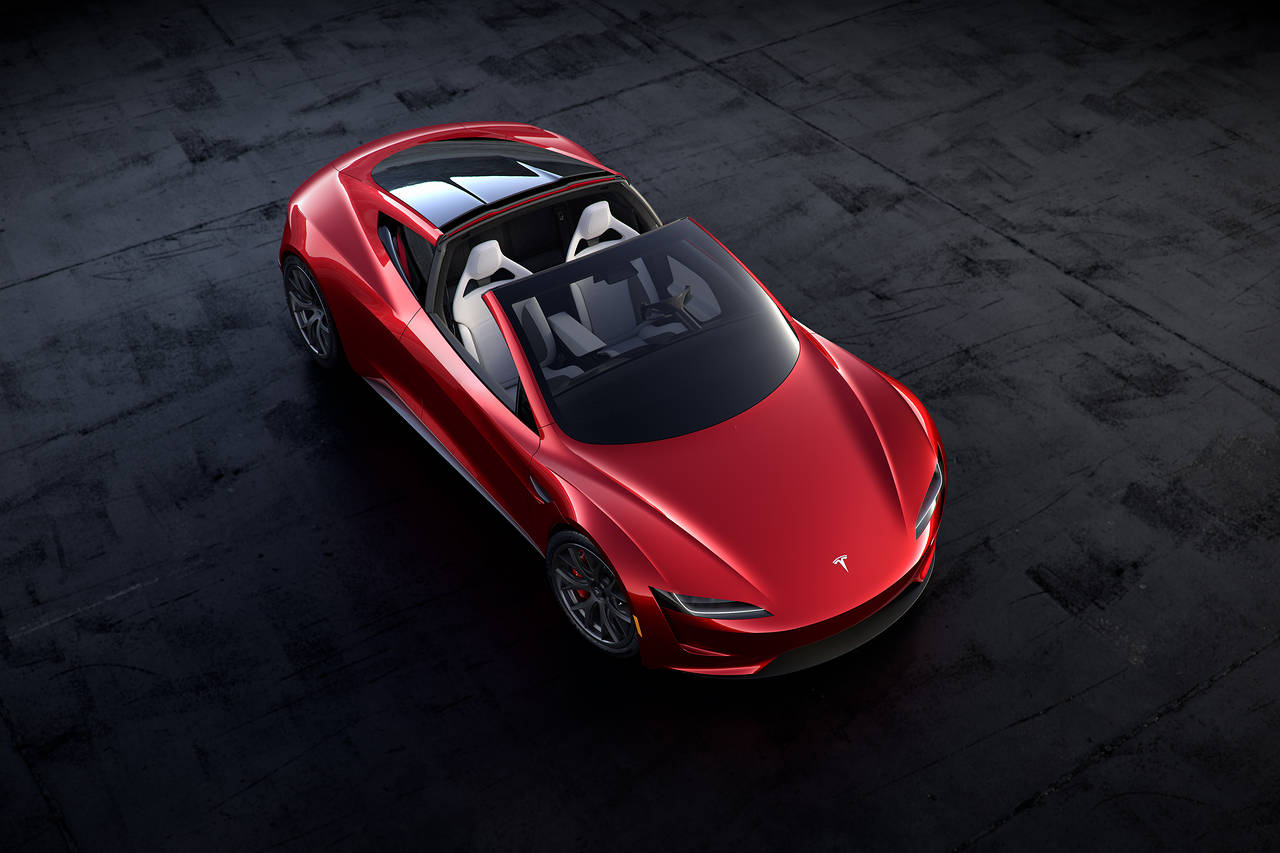 Tesla are probably the first brand you think of when you think of EVs, and the Roadster is one of their best vehicles to date. It includes an all-electric battery and four seats, which is a lot for a sports car.
Not only that, but it can deliver 0-60mph in an absolutely ridiculous 2 seconds, which is the quickest street-legal car in existence. Unsurprisingly.
This makes it the first in its class, and shows Elon Musk's absolute dominance in the world of EVs, creating a car that outperforms any fuel-powered counterpart as well as any in the electric car on the planet.
Seat el-Born

Let's calm down a little from Mercs, Beemers and Teslas, with a city car from Seat. The el-Born is Seat's first electric car and while it's no Roadster, it does a very respectable 0-62 in 7.5 seconds, which is very quick for such a small, chic car!
It's powered by 62kWh battery and an electric motor which pumps out 201bhp. It also comes with 100kW supercharger, which charges the battery up to 80% in 47 minutes, giving the drive a range of 261 miles.
The el-Born is therefore an extremely quick, 5 door hatchback, named after a neighbourhood in Barcelona.
Fiat 500e

Another city car, the Fiat 500e is Fiat's first electric vehicle, and an iteration of the timeless and incredibly popular Fiat 500.
Fiat have put 700 million euros into the production of the 500e, and it features everything the petrol-powered Fiat 500 does, alongside lots of new tricks and features.
This is probably more common on UK roads than say, a Tesla Roadster, and it's a very pretty little car that's ideal for city-driving and work commutes.
Honda e

The last small, friendly little car we'll look at when considering a green number plate is the Honda e.
This little cube gives you 136 miles from a single charge, and takes 5 hours to fully charge from a standard 7kW home charger. Rapid charge is available and gives drivers 80% to the battery life in 30 minutes, which is pretty impressive all things considered.
It's also got lots of interesting technology, such as the ability to control your charging from your smartphone. The Honda e might not look like a Maserati, but it certainly gets the job done for smaller, slower drives. It's also eligible for a green number plate thanks to its EV status, so that's an additional bonus.
Maserati Alfieri

Now, enough of the city cars, let's jump back in with the supercars and a name synonymous with speed: Maserati.
The Alfieri is a monster of a vehicle, coming with three engine options, an all-electric, a plug-in hybrid and a four-wheel-drive system, each of which featuring a whopping 800V battery.
Maserati have done it again with the Alfieri, delivering incredibly powerful performance with opulence and luxury. It looks fantastic and reaches 0-62mph in a mind-melting 2 seconds, with a top speed of 186mph.
This one sets the bar extremely high for supercars everywhere, and since it's electric, it also qualifies for a green registration plate.
Ford Mustang Mach-e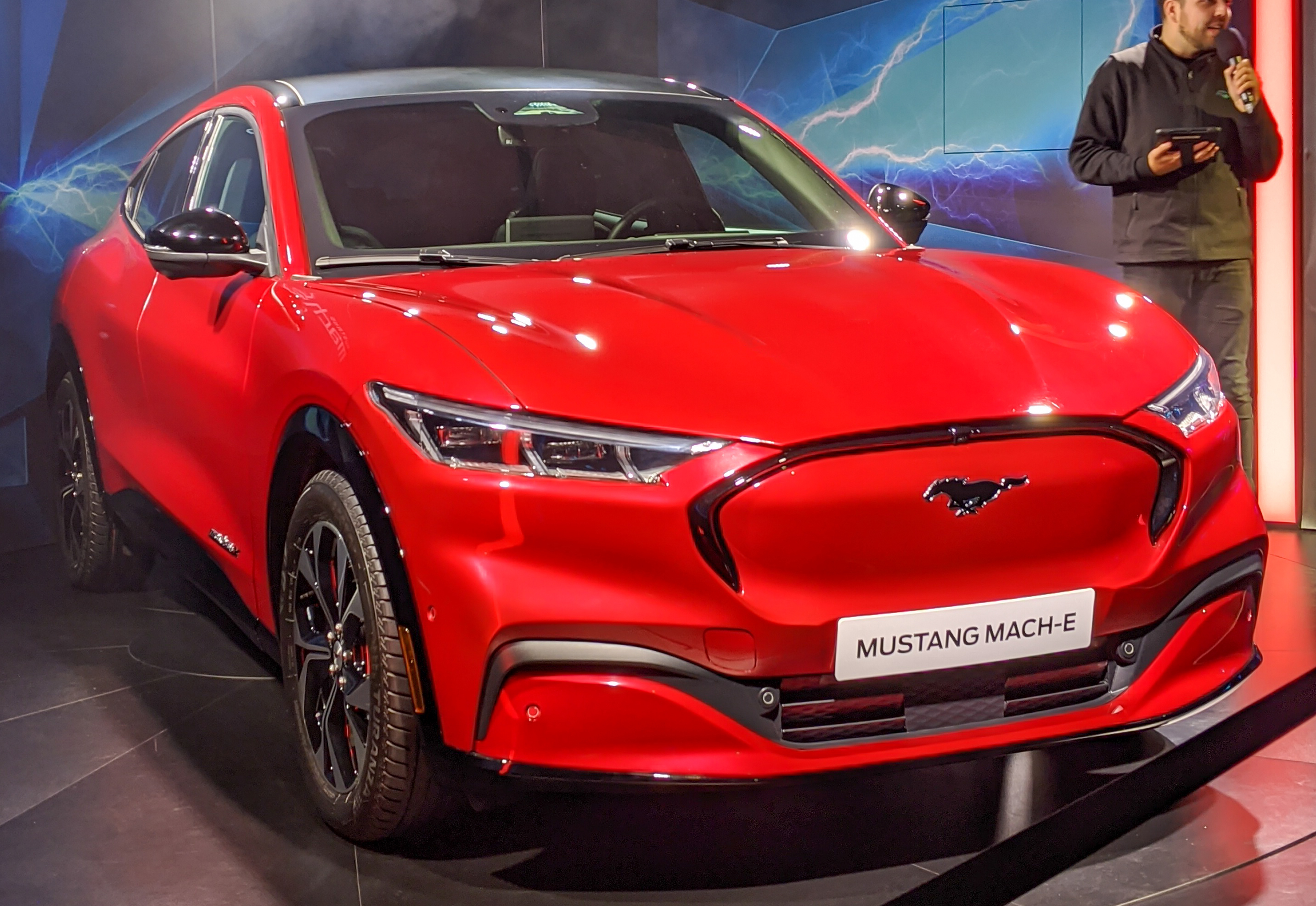 The Mustang Mach-e is an electric SUV fronting Ford's foray into the EV marketplace. It's got soul according to Ford, which is all well and good, but is quite abstract. So, what physical features does it have?
Well, firstly, it's fitted with varying battery sizes and outputs ranging from 260 to 370 miles. It's also got a digital instrument cluster and Tesla-esque touchscreen mounted in the centre of the dashboard, and by Tesla-esque we mean it's massive.
With nifty security and access features such as a push button rather than physical door handles, you can also unlock the door using your smartphone.
And what's more? You can top it all off with a brand new, green registration. Browse our Ford number plates and call us on 01642 363738 to bag yourself a green private plate.
Tesla Model S

The Model S is Tesla's newest offering, and one of their best yet. It's all-electric and five door, and comes in with a price tag starting at £73,000 in the UK.
For this amount of money you'd expect a brilliant performance, and you won't be disappointed if you've got a Model S in the garage. First of all, it delivers a fantastic 402 miles from a full charge, which is the highest of any EV in the world.
It's also got Autopilot which sounds terrifying and probably still is for most customers, and features an incredible amount of tech such as a Sentry mode, revolutionary parking senses, and even the recording of suspicious activity around the car.
The Model S has been fantastically reviewed across the board, and is a benchmark vehicle for the EV world. But perhaps the most interesting thing about it (okay that's a stretch) is the fact you can fit it with a green, eco, number plate on UK roads.
Get in Touch
If you're wanting a green flash for your number plate, browse our private number plates online and give us a call on 01642 363738.
We can't take green number plate orders online, but if you give us a call, we will be more than happy to provide you with an eco-flash reg.
However, please note that you must have proof that your vehicle qualifies as an electric vehicle, which we will confirm over the phone.