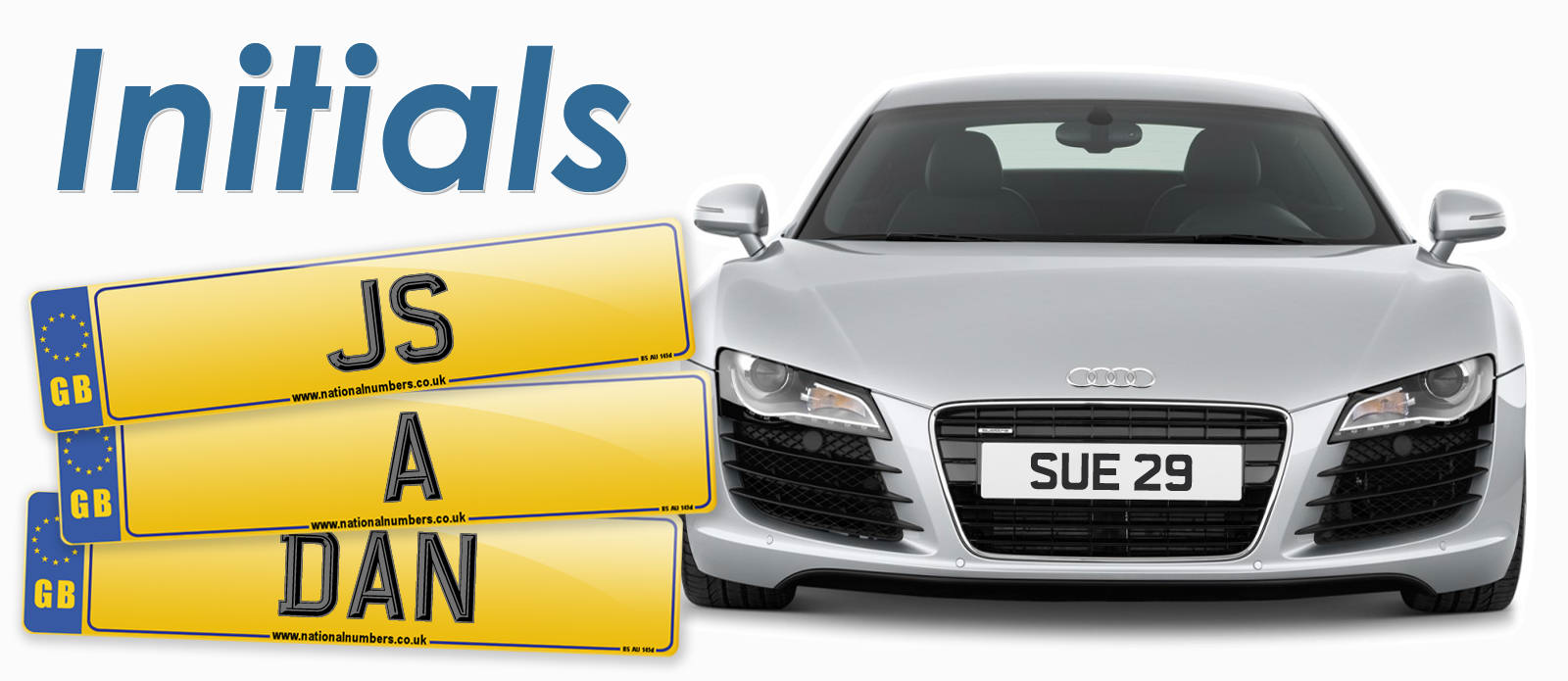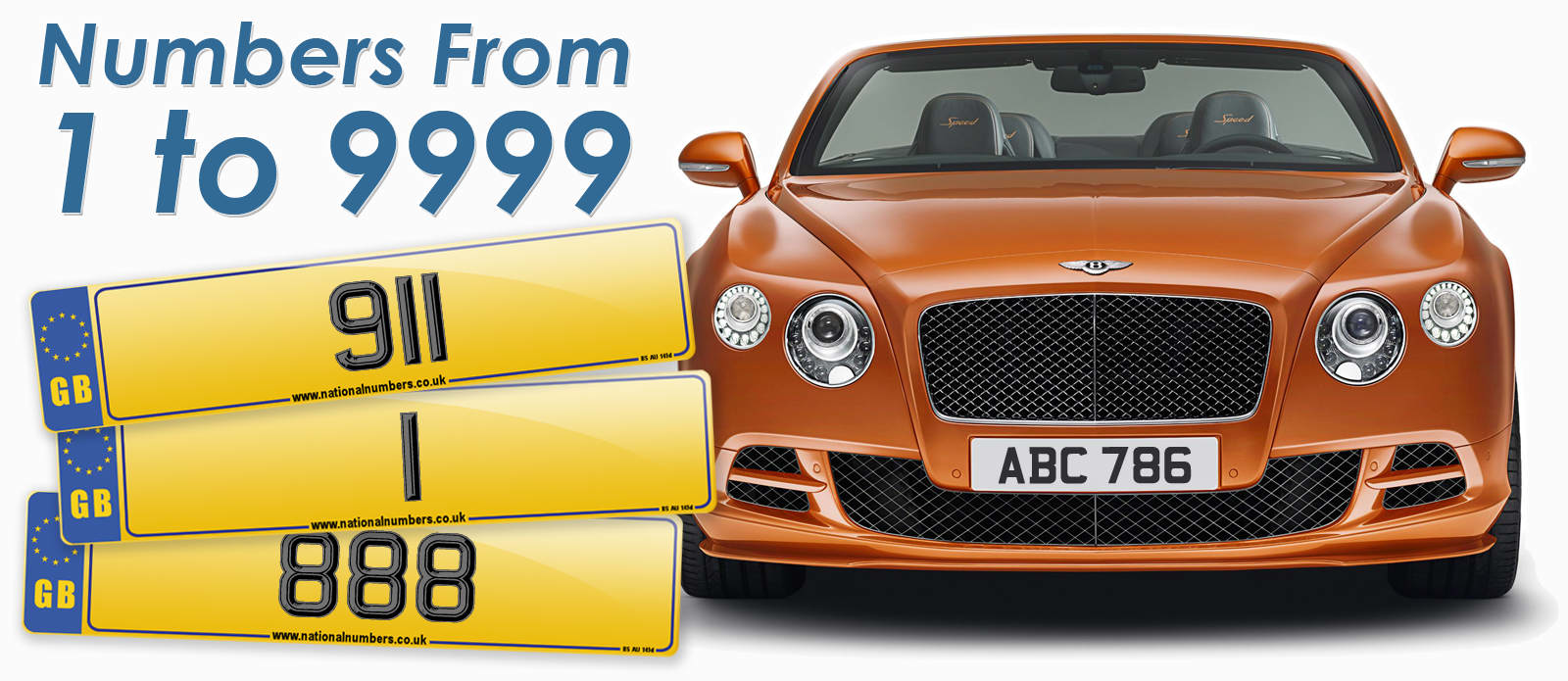 Information about National Numbers
National Numbers Ltd. began more than a quarter of a century ago by accident - a motor accident to be exact. Sue, one of the original directors, ran into the back of a Ford Granada in her ancient Mini. The Mini came off worse and was a write-off but the ill-fated vehicle was registered with a dateless PF + 4 digit cherished number plate which sold for more than the car.
Eric, the other original director of National Numbers and, incidentally, the better driver of the two, thought "I can do that". He promptly set up business in his kitchen and began trading in number plates. Remember, this was the pre-computer society so deals were written on pieces of paper hanging on hooks. This worked fine until someone opened the back door and all the papers blew all over the garden!
Gradually, the National Numbers business developed and grew - even so, the decision to acquire the company's first computer was debated over and over again. Could the expense be justified etc, etc?
Obviously, once the computer was purchased, it was obvious that the value to the business was endless. A bespoke database was invented and records of buyer, seller, registration marks for sale, contacts, etc, were entered.
In the beginning it was difficult to put all the precious client information into this new-fangled box - what if they all mysteriously disappeared? We had progressed from scraps of paper on the wall to ponderous alphabetical files by this time. Obviously, due to human error, a file would occasionally get in the wrong place and a typical conversation would go something like this:
Sue: "I can see the number plate in my mind, I can see the file - the note we want is half-way down the page - it's in your handwriting..."

Kath: "Well, what does it say - what does it say?"
Anyway, for about 6 months, we at National Numbers insisted on having both manual and electronic files until we became confident in the new technology.
Why Buy From National Numbers?
Our administration staff here at National Numbers have more than 37 years experience of handling transfers through DVLA, Swansea (formerly DVLC).
National Numbers friendly sales staff sell number plates from our own stock, DVLA stock as well as client-owned registration numbers. You can buy or enquire on number plates 24 hours a day on the National Numbers web site.
Number plates for sale are subject to availability, vat or part-vat and are plus the appropriate DVLA fee. A deposit via credit or debit card secures the mark and we then confirm in writing, providing all necessary simple instructions plus relevant DVLA forms.
National Numbers was one of the first companies to specialise in Northern Irish number plates, these affordable registrations being able to be transfered for display on vehicles in England, Scotland and Wales.
National Numbers are a reseller recognised by the DVLA and are a DVLA registered supplier of acrylic number plates.
National Numbers holds a large stock of government registration numbers including those purchased through DVLA auctions.
National Numbers is a long-established company offering DVLA number plates for re-sale, however National Numbers is not affiliated to the DVLA and has no other connection to the DVLA other than those mentioned above.
National Numbers is a family owned and run business, established in 1980. For client confidence, we have been registered to the British Standard Institutes quality mark ISO 9001:2000. We are also executive members of CNDA and affiliated to the Retail Motor Industry.
Our database contains millions of number plates and offers a search facility designed to give endless ideas for your name, initials, words portrayed as private number plates. We also can assist you if you want to sell your number plate.
The National Numbers database now carries more than 58 million Personalised Registrations and has a highly developed search facility known as Clever Search. In addition, we have developed an integrated administration database to ensure that each individual file is progressed through the system from initial deposit to submitting relevant documents to the DVLA to complete the transfer.
So, as you can see, we are well qualified to handle your documentation and we are obviously not about to disappear with your money! We try to keep a balanced age-group, being very keen to give young-people work experience, and are very interested in employing graduates as well as providing an under-graduate placement scheme.
We fully realise the essential value of the internet and try to keep the National Numbers website as up-to-date and user friendly as possible. However, because of our strong customer service ethos, we feel a friendly, highly-trained group of people at the other end of a phone is absolutely essential.
National Numbers attend all DVLA auctions, where we are one of the biggest investors for stock plus we undertake commissions for clients. Our huge database includes Government stock, our own stock as well as privately owned registration numbers advertised on a commission basis for members of the public.
We at National Numbers are the kind of people who find it hard to "blow our own trumpet" - our sales staff are not "pushy" and are genuinely pleased to find the exact match for you.
Please try out our website or, better still, give us a call and get to know us better. We'll be really pleased to talk to you.