Private Number Plates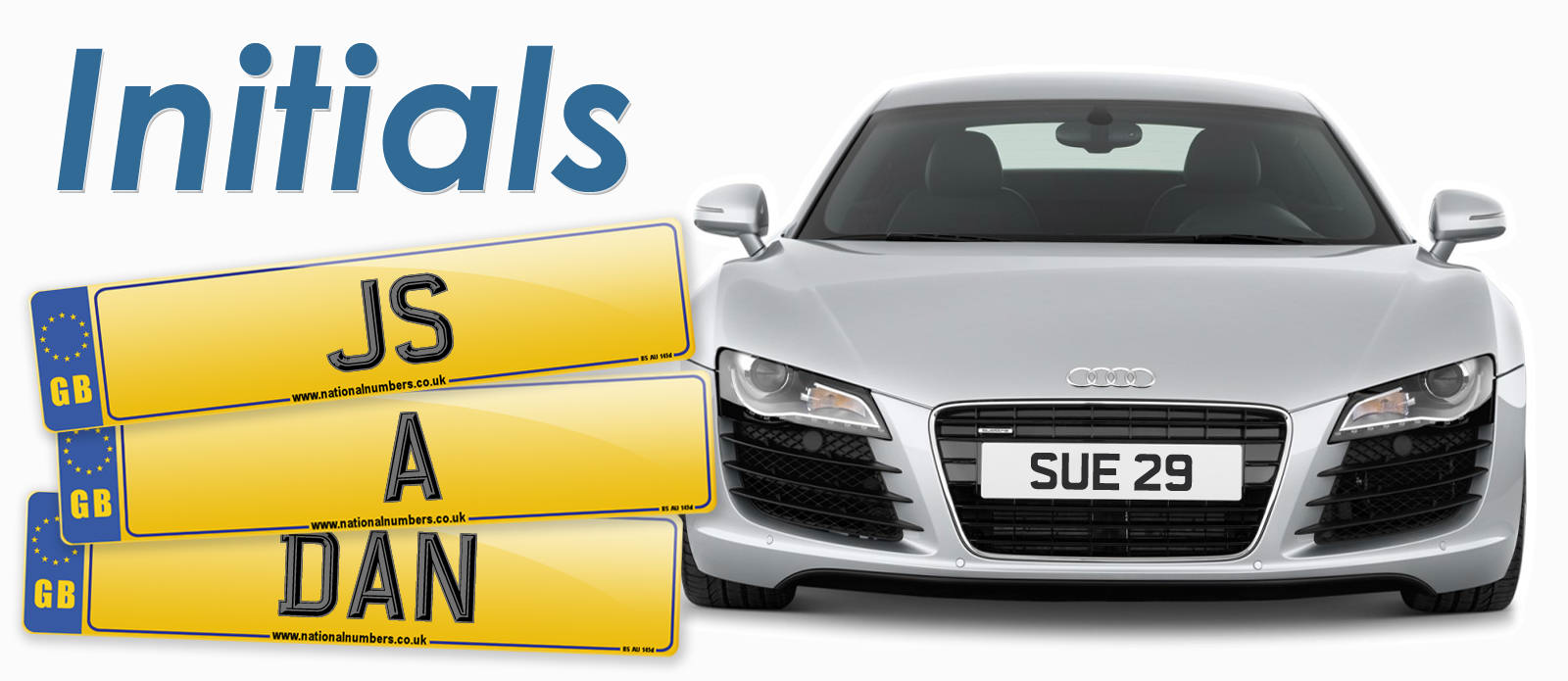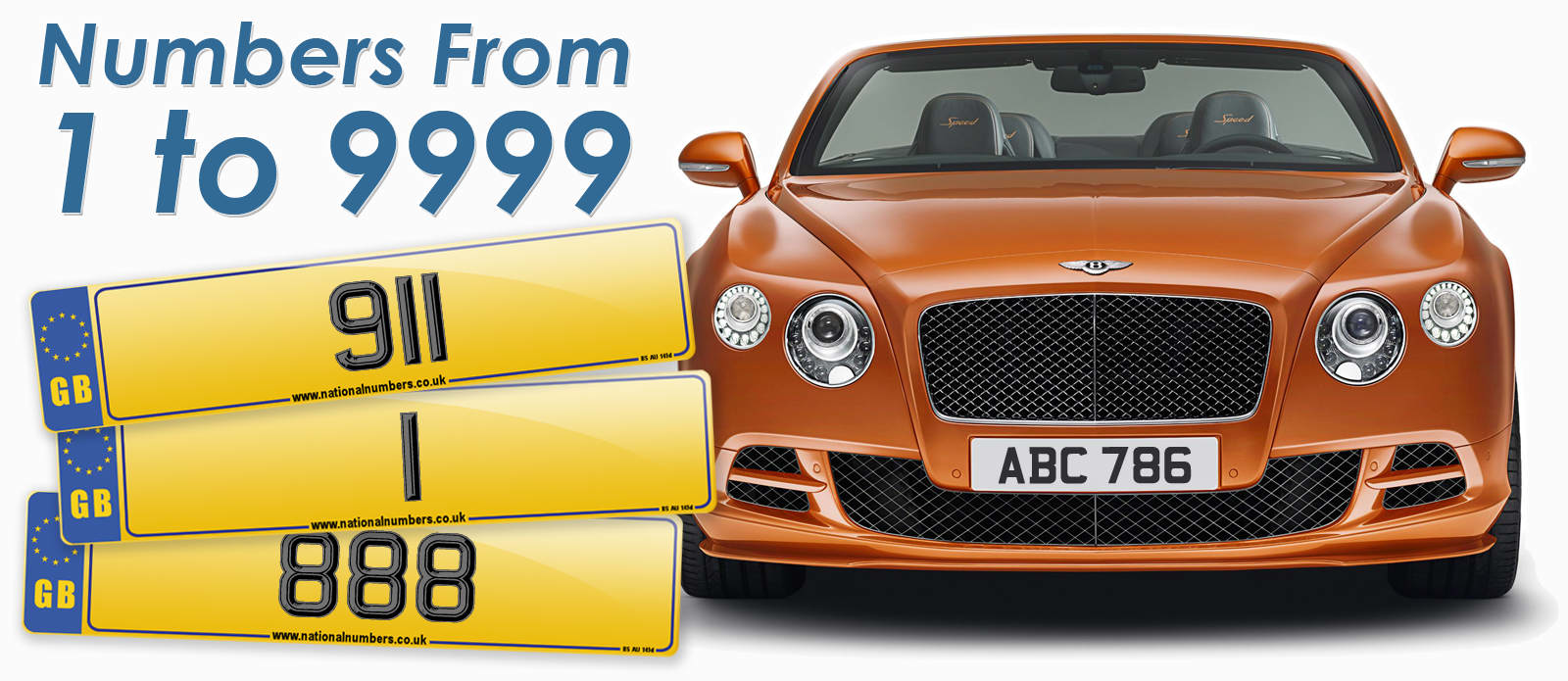 What are private number plates?
Private number plates, personalised number plates, cherished number plates or private number plates as they are sometimes known, are registration marks that have been applied to a vehicle to replace the default registration that it carries. These number plates add a touch of individuality - usually resembling a word or name or have numbers or letters that are relevant to the owner, rather than the ordinary combination that may have been initially supplied for the vehicle.
How to get a private number plate?
You can buy a private number plate for your vehicle from National Numbers. Our number plate search enables you to quickly find the registration of your choice; you can then securely buy online - many of our registrations come with the option of 0% finance payment plans - or call our knowledgeable and friendly sales staff on 01642 363738.
---
How do private number plates work?
There are a selection of number plate formats to choose from. The golden rule is that you can make your vehicle look as old as you like when assigning a private plate to it, but not one day younger. So if you had a 51 reg vehicle (from 2001), you can put any reg onto it that has been issued up to that date. You couldn't put a 54 series reg (from 2004) on it as it would make your vehicle look newer.
The range of formats to choose from include :
| | | |
| --- | --- | --- |
| Dateless Reg | Issued up to 1963 | Carry no year identifier, so can be assigned to any roadworthy vehicle. |
| Suffix Reg | Issued from 1963 to 1982 | Three letters, one, two or three digits, then a year identifying letter. |
| Prefix Reg | Issued from 1983 to 2001 | A year identifying letter, one, two or three digits, then three more letters. |
| New Style Reg | Issued from 2001 to current | Two letters, a pair of year identifying digits, then three more letters. |
How to change private number plate?
Changing your current registration to a private number plate is very straightforward.
Find the private number plate that you want.
Buy the registration, and receive paperwork showing you as the legal owner of the reg.
Assign the registration to your vehicle - this can be done online or via the post - you will require the V5 log book for the vehicle and the registration certificate.
After the two have been paired together (updating electronic information that the DVLA have on your vehicle such as the MOT and tax), you will receive a new V5 log book in the post from the DVLA.
Only once you have the V5 showing the private number plate are you able to put the acrylic plates onto the vehicle.
You should then notify your insurance company of the change of reg.
---
Where to Start? Private Number Plates for Beginners
Well, price range is an important consideration. At National Numbers we aim to treat clients with hundreds to spend in the same way as buyers with thousands of pounds at their disposal. The web site is designed to give imaginative search suggestions to inspire you and, don't forget, we offer 0% finance on most private number plates.
Often, if you are after cheap number plates, a good place to start is to find your initials coupled with a prefix letter. Don't forget - you can't apply a registration to your vehicle if it makes it appear newer, you can only use registrations of the same age as your vehicle or older. Our search system allows you to filter those private plates that are unsuitable based on the age of the vehicle you will be using.
Another important source of cheap plates are Irish number plates which start from £138. These private plates come from Northern Ireland, contain an "I" or "Z" in the letters but no actual year letter identifier. As they're effectively 'dateless', this means these private registrations can be assigned to any roadworthy vehicle, regardless of it's age. Some people are lucky enough to have their name available within Irish letter combinations, for example, FIL, BIL, WIL, BAZ, DAZ, CAZ, GAZ etc., although these combinations tend to be more expensive.
Of course, if you have more to spend, then you can use our database to search for your name or your initials represented as a cherished plate with just one or two numbers and no year letter.
---
Start your Search
Our friendly sales staff have guided thousands of clients through their first venture into choosing a private registration mark. To further put your mind at rest, we are executive members of the CNDA (Cherished Numbers Dealers Association), affiliated to the R.M.I. (Retail Motor Industry). We have been in business for more than 37 years. Try our number plate search facilities to find your ideal mark - or phone us on 01642 363738 for ideas.
You will likely already have a car registration and perhaps you would like to discover its value? Please try our free instant valuation service. It takes only a few seconds and you get the answer straight away, no waiting, and no delay. Optionally you can then advertise your number plate for sale - and perhaps the mark on your car could become someone's private plate?