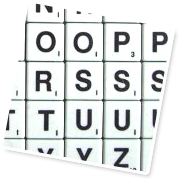 DVLA are causing a scandal again with their latest manoeuvre – censoring of the new 57 plates.
I hear cries of "what's in a number?" - when it comes to value and variety; surely 57's got the flavour? OK, well maybe people don't want to report their fondness for national gastronomic favourite, Heinz, in their personalised number plate. But just what is so strong about 57, DVLA?
Well, the strength of the combo lies in that it can be used to spell ST and SY. And how strong these words are. Take the popular game, Scrabble, where, due to their ability to make numerous words, S and T score but 1, and Y earns players' 4 points; they're strong, all right.
Admittedly, a couple of the plates that have been pulled by the Government agency do have a certain stigma attached: BA57 ARD (bastard) and TE57 CLE (testicle) are mildly offensive to anybody; EC57 ASY (ecstasy), MY57 ASH (my stash) and H057 AGE (hostage) are what could be considered touchy.
But what happened to cutting loose and allowing just a little bit of numeric horseplay?
Also ripped from the reg list was EA57 GAL (easy gal), which could have been taken with some light humour. Given the DVLA's track record for smut, I'm sure with this plate – they ought to have gone easy, themselves.
Looking for some terribly naughty 57 number plates?
LO57 BET (lost bet)
EX57 ASY (ecstasy)
FA57 LAY (fast lay)
FA57 LUV (fast love)
HA57 NOB (you decide)