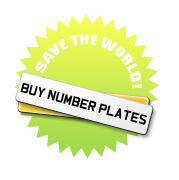 What ever happened to the petrolheads who vamped up their cars for the purposes of being cool, living fast, and making a statement with (sometimes excessive) personalisation?
Youngsters passed their tests only to dash off down to the mod shop to kit up with the latest accessories for their beloved Ford Capri, Sierra Cosworth, or Golf GTI.
Whether it was something racy like a bonnet scoop or splitters, or something fluffy like – um – furry dice, virtually no youngster's car was left bare of the latest auto styling. Times were free for petrolheads to indulge. And injudicious use of the accelerator was all part of the fun.
Not so nowadays. Today, government advisors tell us we need lessons in "eco-driving", in what seems like a covert attempt to curb our speed on the premise "the way you drive can be as important as what you drive, and how much you drive it". Less speed = less pollution.
There are a lot of us who would welcome eco-driving lessons. Being as green as possible is the new way to "keep up with the Joneses" – a cult of twenty-first century eco-yuppies battling to be the crowned the king and queen of green. And what better way to justify the sin of driving than being in receipt of a piece of paper branded "Green Driver"?
It would seem us drivers are being forced into two different camps, and are becoming more limited at every turn.
In order to determine whether driving faster really does create "significantly more" emissions, the BBC set a test. The results might see petrolheads crying into their Recaro seats: astonishingly, a third more carbon dioxide was created at a speed of 80mph than it was at 70mph!
Quite a figure. So it seems like the Eco-Warriors win this one. Still, there are more ways to make a statement than driving too fast. Your own private number plate would be a cheaper alternative: both for the environment and for your pocket.
Our Cheap Number Plates start at just £115 and we're members of all the official bodies you'd expect of a number plate dealer over 38 years in the industry.
Private reg for Petrolheads
Private reg for Eco-Warriors