Last year the DVLA made available thousands of previously unreleased F registrations. Now, Ferrari North Europe has selected F1 CAL to grace their new Ferrari California, which will make its UK debut at the Goodwood Festival of Speed on 3rd July 2009.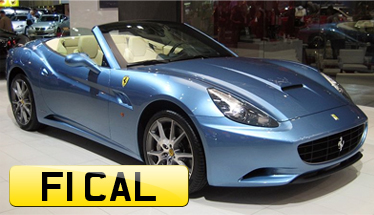 Known as Ferrari's "completion model", the 4.8 litre V8 engine is adapted from the Ferrari F430. Dubbed "the ultimate two-plus GT car" by car experts and journalists, the car is the first to feature a 7-speed dual clutch transmission, multi-link rear suspension and direct petrol injection.
Ferrari North Europe was understandably eager to find the perfect F registration to befit the car's desirability, and you can't beat F1 CAL as the perfect plate for the Ferrari California!
Damian Lawson, DVLA Personalised Registrations' Marketing Manager, said: "We are delighted that a DVLA Personalised Registration will feature on the first Ferrari California to arrive on our shores. With Ferrari synonymous with Formula One, F1 CAL, for obvious reasons, shone out as the perfect plate for the California."
National Numbers lists quarter of a million F registrations all searchable from our web site, so you can choose your own F registration number plate from the thousands available, or check out National Numbers own F registration stock number plates. We also feature an F registration celebrity gallery showing Famous F's, such as Ferrari, for some inspiration.
Ferrari California picture appears courtesy of Kaotic.nite.