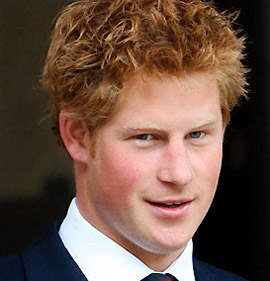 It looks like Prince Harry has made a show of himself but it probably wasn't the best way to go about it. He should have just bought a private registration from National Numbers.
For those who haven't heard the news, Prince Harry's crown jewels have been all over the internet and have today been published in the Sun newspaper, despite efforts from the Royal Family and the Press Complaints Commission to stop it.
In defence of the young Royal, he was just having a bit of fun on his holidays. What is that old saying? "What happens in Vegas stays in Vegas."
However, if Harry wanted a good time there are plenty of ways to do it without taking all your clothes off. In fact, why not put something on that is much more eye-catching?
We have plenty of rude number plates available for those feeling in the mood. Be like the Prince and get FR51 SKY, expose a PEN 7S to the public (in a way that won't get you arrested), or just stand there proud of your BON 3R.
If that isn't becoming of the third in line to the throne perhaps young HH54 RRY could splash out on our PR11 NZE number plate.
For more please check out our website.