National Numbers looks at the biggest contributors to traffic accidents - from drink driving to horses - in the eve of DVLA's efforts to reduce the amount of literally short-sighted drivers on the road.
Steps have recently been made to improve the communication between the police and the DVLA, allowing roadside eye test failures to be reported instantly. The move improves the fluidity between the two bodies, reducing a task that used to take up to 4 days to just a few hours.
Since cars first came into play around the world, and even before in countries like the UK (those horse and carriage accidents must have been messy), governments have tried to make the roads a safer place to be. Figures suggest there have made huge steps to do this – in 1935 when there was only 2.5 million vehicles on the road, 7,343 people died in road accidents, compared to 2,538 deaths in 2008 when there was 26.5 million vehicles – but we are still fighting the root causes of dangerous driving.
Government initiative THINK! have been behind many of the recent road safety campaigns. Below are just some of the ways motorists will put themselves in danger, and how you can avoid finding yourself in an unthinkable situation.
Seat belts
It is maybe a staple today, but the law requiring drivers to use seat belts did not come into force until January 1983, and it wasn't until 1991 that passengers were also required to strap-in.
Seat belts are undoubtedly one of the most important safety features of a car, securing drivers and passengers to their seats and thus protects them from serious injury in the event of a crash. Statistics show that you are more than twice as likely to die in a crash if you are not wearing a seat belt, and it has also been observed that over 300 road deaths in 2007 could have been avoided had seat belts had been used.
The Law:
Drivers and passengers are required to correctly wear a seat belt at all times. Failure to do say will result in a fine of £60 rising to £500 in prosecution.
How to avoid:
Wear your seat belt AT ALL TIMES. People are more likely to go without seat belts on short family journeys, but this puts the entire family in danger.
Ensure your passengers are all wearing their seat belts before setting off on your journey.
Correctly adjust your seat belt if necessary – if uncomfortable the temptation to unbuckle is there.
Speed Limits
The first UK speed limit was introduced in 1865 and was a lowly 10mph. It seems silly today but back then the thought of travelling at that sort of speed was terrifying. A few generations earlier, many believed that the speed locomotive trains could reach (around 15mph) would be enough to kill someone!
Fact is though that speed limits are there to save lives. It stands that the faster you go the less time you have to react to a situation and the longer it takes for your vehicle to come to a halt. A few miles per hour could mean the difference between life and death.
In 2009, 4,187 people were killed or seriously injured in accidents directly related to speed, and an accident at 40mph is 4-times more like to result in a death than one at 30-mph, as you probably know from this haunting advert.
More haunting is that speeding laws are often deliberately broken when seemingly convenient. As you can imagine, when the driver has nothing to blame but themselves it will result in horrible guilt for the rest of their life.
The Law:
Laws vary depending on the severity of the situation. It will most definitely result in a costly fine and points on your drivers licence, but can of course result in prison for persistent speeders and in horrible cases resulting in death.
How to avoid:
Always know and stick to speed limits. Even on rural roads you should not be tempted to try your luck and never assume it will be safe.
Be wary of the road conditions. Adjust how you drive according to your situation.
Know your car and know its limitations. Factors do mount up. For example, in a car in which the driver is high off the ground it can feel like things are moving slower.
Think about what it would be like if something went terribly wrong and you were to blame for willfully breaking the speed limit.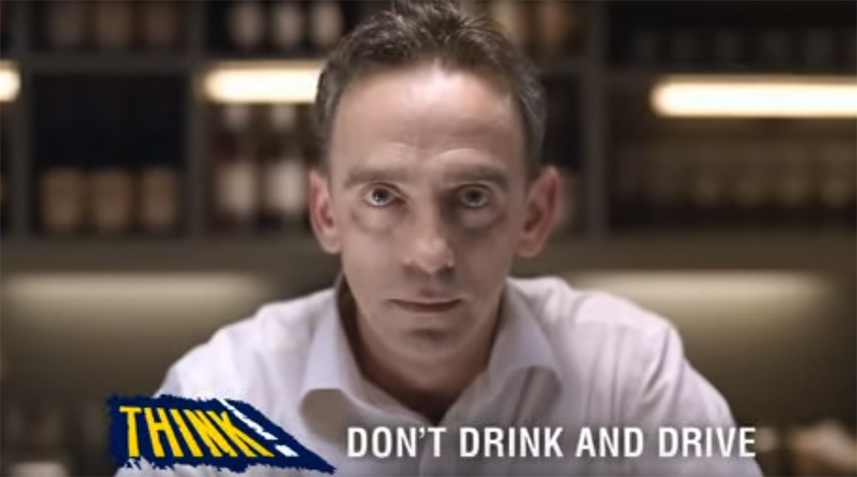 Driving While Impaired
Driving is at its most dangerous when combined with drugs and alcohol and the laws reflect that. Chemically impaired drivers seem to be at the forefront of most road accident horror stories you've heard of and it is plain to see why. Most people will have felt the effects of drugs and alcohol in some way, so just imagine being put in charge of a fast, potentially deadly machine in that condition.
Any amount of alcohol will affect the driver's reaction time and motor skills, making them both less able to operate a vehicle properly as well as unable to react in a crisis.
By driving under the influence you not only put yourself in danger, but also your passengers, other motorists and pedestrians.
The Law:
Drink and drug driving is the most heavily penalised motoring offense in the UK. As well as fined up to £5,000 it will also result in an immediate 12-month disqualification of your driving licence and a criminal record.
How to avoid:
If you are planning on driving, do not drink. Or vice versa.
Remember it can take as long as 24-hours for the effects of drugs and alcohol to wear off. No matter how sober you feel.
Even with legal, prescription drugs you must be aware of their effects. Read the packaging and consult your doctor.
It is as important to help prevent others from breaking these laws as well. Do not tempt others into drinking and driving if you know they will be in danger.
Driving With Distractions
Mobile phones, sat nav, MP3 players, and even make-up will all serve to distract the driver, who must focus 100% of their attention on the road.
Even slight, split-second distractions can get in the way of crucial decisions that must be made to avoid accidents.
A driver is statistically four times more likely to be involved in an accident when distracted by anything within the car. Mobile phones alone can reduce reaction times by 50%, which can and will be deadly.
The Law:
The use of any handheld device while driving is prohibited and will result in fines and suspension of your driving licence if you are caught.
How to avoid:
Remove all distractions from view – put them in a bag or in the backseat. Or both.
Turn off phones and pullover if you absolutely have to make/take a call. If needs be, use a handsfree kit.
If you think you will have something to do during your journey, e.g. tuning radio, putting on make-up, smoking, etc – do it before you set off.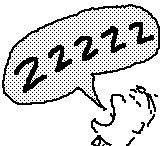 Driving While Tired
Fatigue is a terrible contributor to road accidents and is in most cases avoidable. The human body gives plenty of warnings when it is tired and needs rest, so while it may not be convenient to deal with these off-road it is absolutely essential.
Tired drivers, just like drunk drivers, will have their reaction times horrendously affected by fatigue, and while attempts of keeping yourself awake might help at home or at work they are absolutely not worth the risk on the road. Driving is quite a long, boring activity for the most part, if you are showing signs of tiredness you are very likely to find yourself dozing off eventually. If you imagine reaction times being a huge danger on the road, imagine falling asleep with your foot on the pedal and losing complete control of the vehicle?
Research shows that 20% of road accidents in the UK are in someway related to tiredness, and sleep-related accidents are more likely to result in death and serious injury than anything already mentioned.
The Law
Fatigue-related car accidents are punishable depending the severity and most likely will fall under dangerous driving laws as well as reckless endangerment.
How to avoid:
If you show signs of tiredness (yawning, heavy eyes, etc), pullover and rest. Do not rely on short-term solutions like coffee or opening the window unless you don't have long in your journey.
Plan a 15-minute break for every two hours you drive.
Don't start a long journey if you are already tired.
Plan around your journey. Get plenty of sleep before, don't eat a big meal or do anything immediately before the drive that will tire you out.
Other Road Users
Remember that it is not just cars that occupy the road. Motorists need to be wary of cyclists, motorbikes and horse riders, who all have the right to use the road as well – as odd as that sounds (a lot of people seem to disagree).
Shockingly, the number of accidents involving cyclists has increased in recent years and in 2011 92% of these accidents also involved a car. The number of cyclists on the road itself is seeing a steady increase of about 2% per year as well, so clearly more needs to be done in this regard.
Motorcyclists meanwhile have an accident rate completely disproportionate to their numbers. Motorcycles account for about 1% of all traffic, yet are involved in 22% of road accident deaths. Motorcyclists are 50 times more likely to die in traffic accidents and in 2010 over 5,000 of them were killed or seriously injured on the road.
Horses are unusual ones also, since there are not many of them, but they can be volatile because they are living creatures and not vehicles. They can be easily spooked by noise and fast moving vehicles around them. In one particularly gruesome incident in 2009, one horse rider was killed and 21 motorists were injured.
This works both ways; cyclists, horse rides and bikers all have a responsibility to keep themselves and other motorists safe.
The Law
Accidents caused by reckless driving or by just not being careful enough can be all it takes to reach a prosecution, especially if the victim is serious injured or worse. Don't get caught off-guard.
How to avoid:
Remember other commuters and respect their presence. Give them room to get on with it, because they may need that space in an emergency.
Make eye contact to acknowledge that you have seen them and that you know they are there.
Indicate to make your intentions known. Remember that cars have a blind spot and you must compensate for that.
When cycling, riding a motorbike or riding a horse, make sure you wear the correct gear for visibility as well as safety.
Junctions are the worst area for motorbikes and bicycles. Look and listen for coming traffic and take your time; pulling out in a rush is how accidents are caused.
For more road safety information, please visit the THINK! website.