This is the story of one man's quest to turn this awful, terrible looking old banger of a VW Camper Van into a family car, and what a job he did of it.
The first step of getting that horrible orange colour off, get the sandpaper!
But this is only the beginning. It takes a lot of time, effort and love, something our good friend Robbie McDonald (we'll call him The Don from now on) knew ahead of time. But he would do anything for his family. He had some work cut out for him on this project though.
The bus came to The Don essentially as just a shell with an engine, with very little to speak out as an interior. As soon as the seats, dashboard and other remaining fixtures were ripped out he could get to making a literal blank canvas to paint from.
Next came the colour. Bob went for a lovely blue colour, nice enough to wash the ugly orange burn out of our eyes.
Bob has got the outside looking spick and span, but as the old saying goes: "It is what's inside that counts." As with any family camper van, the interior can make any trip worth while. If it is comfortable in the back and of course liveable any family is going to be happy. The Don himself went for a glossy wood interior with white leather seats. As you can see by the next set of photos, he has done a very good job with it.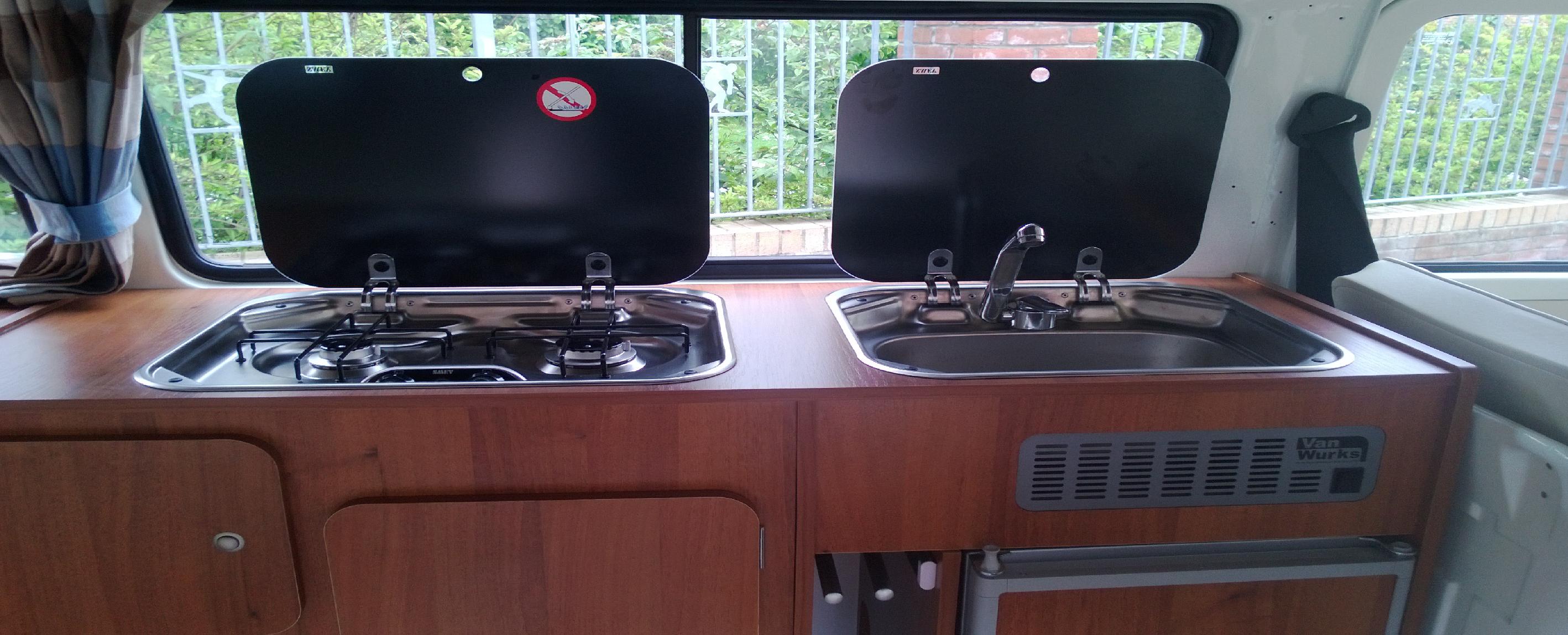 What a transformation!
As you can see, Robbie McDonald did a fantastic job transforming the old, orange, rusty bucket of a car into this amazing family camper van. Take a look at the full finished product:
Say hello to Doris!
Well done, Robbie!