This probably isn't news, but kids love presents! It is probably the reason most of us jaded adults still enjoy Christmas - to put a smile on the faces of our children. But with that said, can anyone really envision spending £30,000 on a single toy? Albeit a very good one. Atom Cars certainly can, in fact their business relies on it.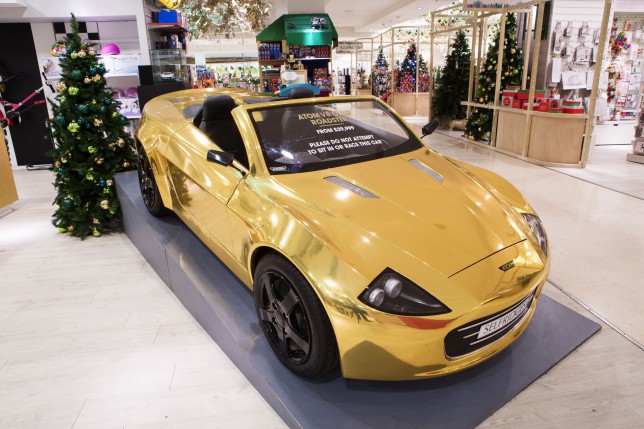 That right there is a gold-plated sports car. For children. It runs on a rechargeable 48volt Cpu motor, which lasts for up to 48 hours. Capable of speeds up to 15mph, it also comes with working lights, horn and dashboard. Its fancy leather interior can be customised, the number plates can be personalised, and you can even add alloy wheels. All for the low, low price of £29,995!
Don't get me wrong, I'm sure kids would love it. Who doesn't know a kid obsessed with race cars? I would have absolutely loved this myself, I must admit, but at the end of the day I was perfectly happy with Hot Wheels and Scalextric.
In any case this fancy junior vehicle, called The Atom Car, seems to be selling and is making the company a pretty penny. Their Facebook page if full of pictures of delighted youngsters and their often custom-made toy cars.
I can see the appeal, as long as the child has enough room to drive in, but I can safely say the Atom Car is probably a step too far for me.
What do you think? Is this a fitting present for children?