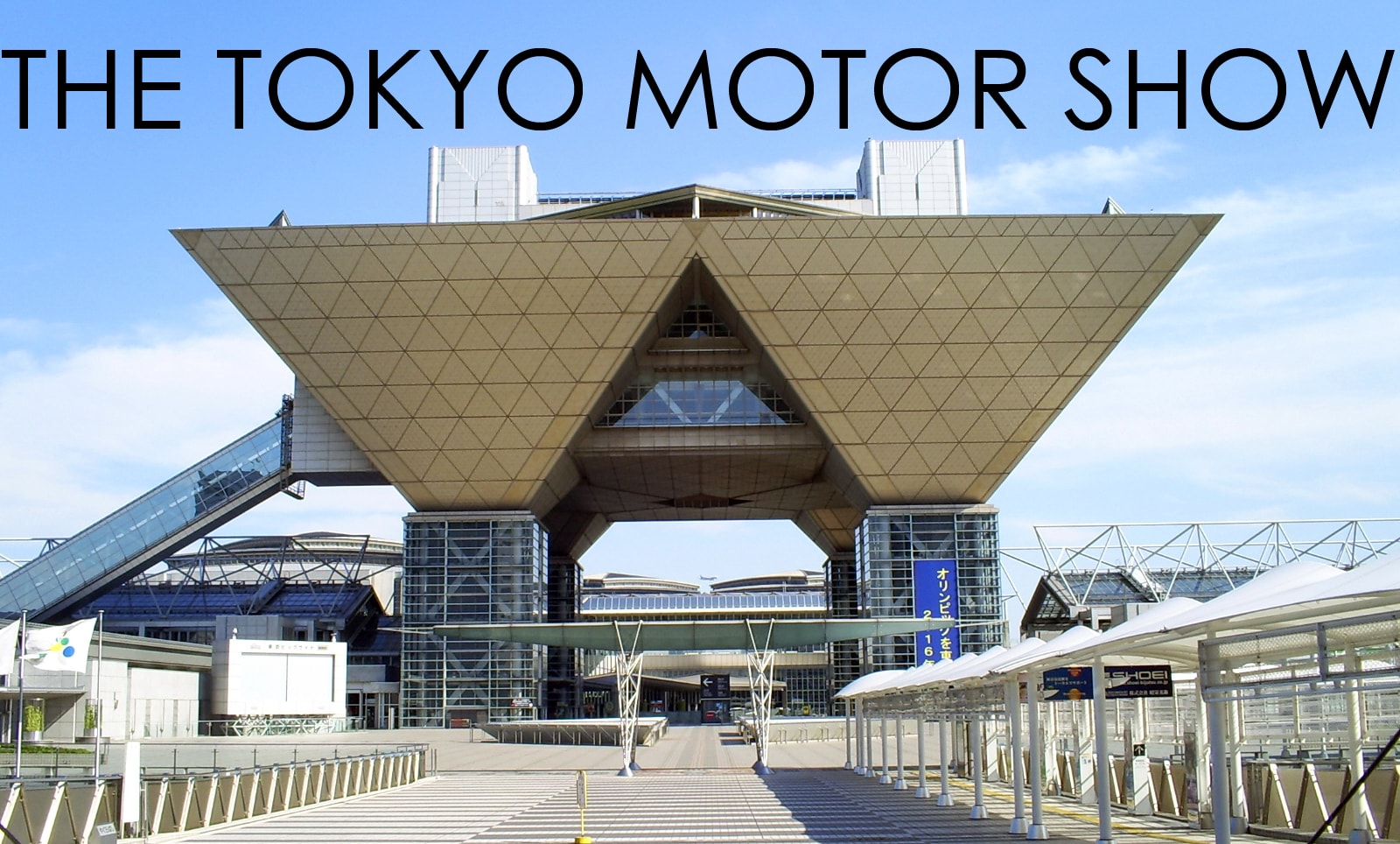 Renowned for showcasing marvellous and mad concept cars, the Tokyo Motor Show will run over 12 days from 27th October to the 5th of November 2017 at Tokyo Big Sight in the Ariake District.
This important show runs every other year, attracting over 800,000 visitors. It is a great place to get an update on your favorite Japanese makes; Honda, Toyota, Nissan Mitsubishi, Mazda and Subaru always have impressive displays plus exciting exhibits from manufacturers from all over the world. Every year, more and more new hybrids, electric and hydrogen powered vehicles are showcased as Japan leads the world in developing automobiles using alternative energy and watch out for latest world developments in self-drive vehicles.
Each show is themed: 2013 was "Compete! And Shape A New Future" while the theme for 2015 was "Your Heart Will Race". This year the theme is "Beyond the Motor" reflecting the rapid development of innovative technologies.
What else can you see?
This is a comprehensive show with plenty of displays of commercial vehicles, motorcycles, vehicle parts, machinery and tools, as well as automobile-related services. You can sit in many of the vehicles and get a real feel for cutting edge design. There will also be examples of the latest technology that goes into making new vehicles greener, safer and easier to use, as well as current advances in audio, visual and navigation systems.
Additionally, the show has displays and special exhibitions which in past years have included, for example the history of motoring, demonstrations by the Chiba Prefectural Police and professional trick motorcyclists.
Thinking of going to the Tokyo Car Show?
Late Autumn (September to November) is considered as being one the best times to visit Japan. The temperature is mild and the rainfall is low and there are glorious displays of Autumn colours which will make this a trip to remember.
There are plenty of direct flights form the UK to Tokyo taking between 11 and 16 hours. The Tokyo Big Sight is near Kokusai-Tenjijo Seimon Station on the Yurikamome Line or a 5 minute walk from Kokusai-Tenjijo Station on the Rinkai Line.
The cost of tickets for the show are: 1800 yen (1600 yen for advance tickets), 900 yen after 16:00 (except Sundays) and a special price (3500 yen) applies on preview day (October 27).
The show is open from the 28th October to the 5th November from 10:00 to 20:00 (until 18:00 on Sundays) and 27th October (preview day): 12:30 to 18:00.