To celebrate our 40th year as a business, we'll be chatting to Peter Jepson, Managing Director of Jepson & Co Ltd, parent-company of National Numbers.
We'll take a look at the reasons Jepson & Co Ltd purchased National Numbers, explore how things have changed since the two companies started working together, and find out what sets National Numbers apart from other number plate dealers in the UK.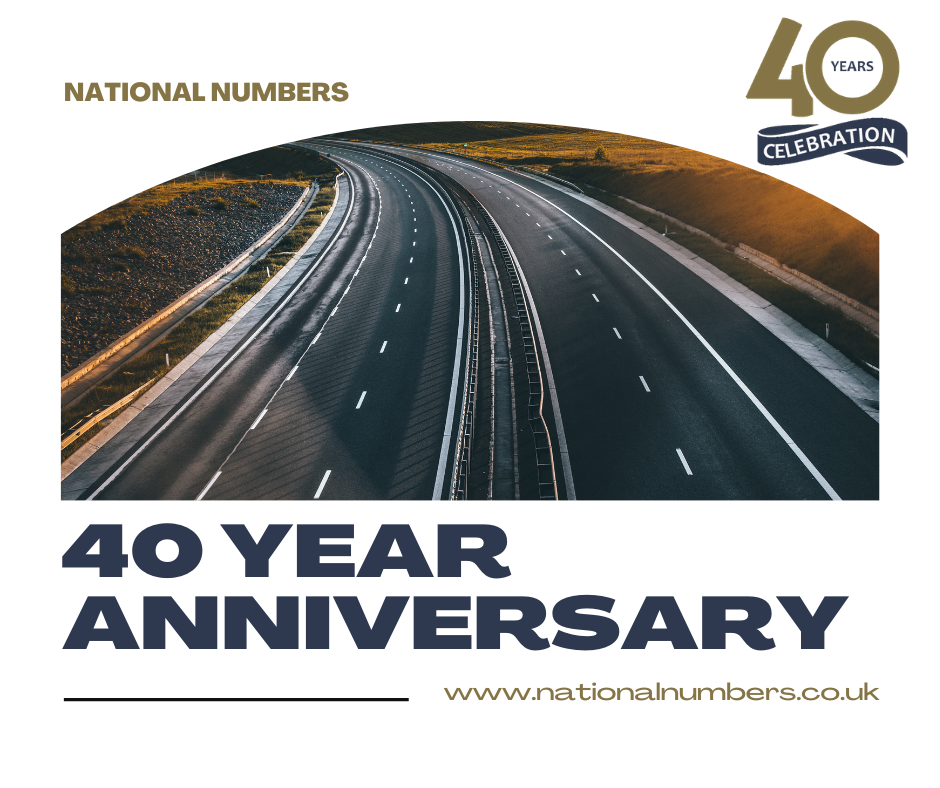 Let's get started.
Good day Peter! Let's jump straight in with the questions... Why did Jepson & Co purchase National Numbers?
Economics. National Numbers has a rich history of strong, stable returns. With an excellent inventory scale and mix, this means that as a business, there is a high growth potential.
People: The office at National Numbers is full a professional, customer-centric, dedicated team…and great Teesside accents!
Excellence: Most imporatntly of all, is the company's attitude towards innovation. They have a brilliant presence with impressive data analytics capabilities, not to mention quality processes and standards across the board.
What kinds of things have changed in your time with NN?
Customer demand: There's been a steady increase in customer demand for quality products, particularly over the last 2-3 years and during the pandemic. Having more time at home has meant more creative ideas from customers for number and letter combinations that are meaningful to them. Customers are also much more knowledgeable about the market than ever thanks to the internet.
Social media: This is another huge difference in the time we've worked together, and there's been an explosion in interest from web-based enthusiast forums on Facebook, Twitter, and more.
Product availability: With an increase in auctions and pre-fix product releases comes more products, or number plates, available to customers.
Technology: As times change, so too must technology in order to secure the plates customers' want. This means that across the industry, companies, particularly National Numbers, have become much more technological advanced.
Paperless: This is a big one. The gradual shift away from paper to digital processes and transactions has been steady but constant.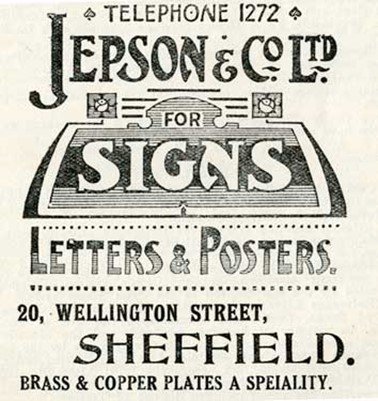 What is your favourite thing about the relationship between Jepson & Co Ltd and National Numbers?
Teamwork:

We love working with the National Numbers team. The group's IT and people resources to buy the plates our customers want is second to none, and we're extremely proud of it.
We also have the benefit of producing the quality physical products that National Numbers sell, making our partnership a no-brainer and extremely fruitful for the two companies.
Generating and sharing ideas across the group is also key in our relationship, and a core reason for our success.
What sets National Numbers apart from the competition?
Quality people: The team is passionate about personalised registrations and it's there for all to see. They genuinely want to deliver the best possible customer experience, one customer at a time, and do so on a consistent basis.
Quality service: Again, they are the most knowledgeable in the industry having the benefit of the best data and well over 100 years of combined market experience.
Excellent value: National Numbers number plate prices are highly competitive because we don't spend a lot of money on advertising. Our website, word of mouth, referrals and reviews generate a great deal of interest from loyal and new customers.
Future focused: We're always looking at and over the horizon for new ways to improve our customers' experience and successfully navigate the ever-changing market place.
Thank you very much Peter. That was an illuminating interview!
For more anniversary content, head over to our Facebook Page and to bag yourself the perfect private registration, give us a call on 01642 363738 or browse our range of number plates online.