We love number plates at National Numbers, and nothing is more satisfying than finding the perfect business registration for a customer in need.
So, with this in mind, we've put together some of the best business number plates spotted on UK roads.
From dentists to driving instructors, plumbers, and more, we'll show you some of the funniest, most ridiculous, and best business registrations, and point you in the right direction to buy a business private plate for yourself.
Let's jump in at the deep end with some drainage specialists.
DRA 1N
Perfectly summing up their business and what they specialise in, DRA 1N could be one of the best business registrations we've ever seen.
Simple, effective, and to the point, it doesn't get better than this from Pimlico Drains.
Or does it? Drains Ahead in London would beg to differ, with an incredible (and ridiculous) private number plate they managed to secure for one of their vehicles.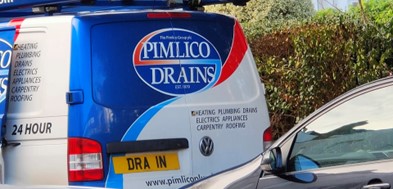 POO 60NE
This is the private reg Drains Ahead chose for their drainage and plumbing company, and to be honest, it's pretty brilliant. Be gone, poo! With the help of Drains Ahead.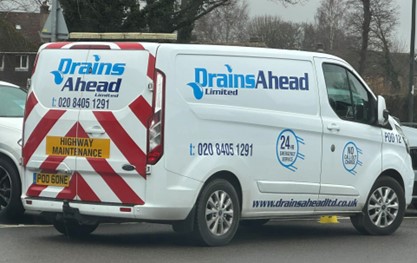 W4 TER
Pimlico again! They absolutely are much more than plumbers, as their tagline suggests, because they're also private number plate afficionados, having come up with a number of creative private reg ideas for their firm.
W4 TER is almost as brilliant as their first offering, DRA 1N, and some would argue that it's actually a little bit better.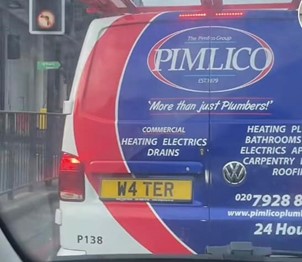 FL67 AKE
From drainage and plumbers to ice cream next, with this classic from Mr Whippy, which was spotted on their ice cream van from a number plate enthusiast.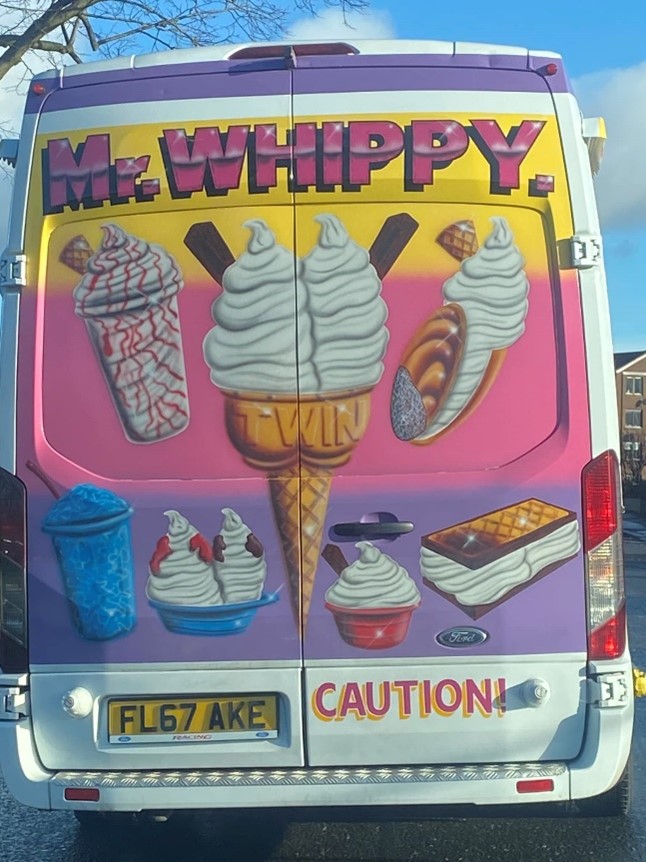 FL67 AKE is a fantastic private registration for any ice cream man, and I don't think many people would disagree with this assessment.
It works perfectly with the branding, too, which is an added bonus for any number plate lover looking to bring their business vehicle to life with a personalised reg.
AA 3
If you've ever been caught short on UK roads, and your vehicle has broken down, you've probably been saved by The AA. Brilliant with roadside assistance and apparently, choosing business number plates, AA 3 was spotted on an AA vehicle recently and we can't get enough of it.
Iconic, simple, and effective, this is up there with the very best business personalised registrations, simply because of how perfectly it spells the business' name.
I mean, the business name is only two letters, so not that difficult, but we still applaud it.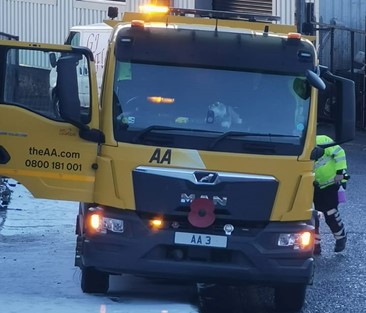 DR11 VVE
This one's great, and was spotted on a learner vehicle in Wolverhampton.
Resembling the outcome you'd hope to achieve from driving lessons, as well as something motorists shout at learners when they stall at a set lights, DR11 VVE is probably the best driving instructor vehicle we've ever laid eyes on.
A bit of illegal spacing with this one, however, which we can't applaud, but it's a great private number plate, nonetheless. To be honest, it doesn't actually need the illegal spacing, as the message is really clear regardless.
It also risks being pulled over, fined, and having the number plates seized by the police, which would be up there with the worst driving lessons of all time for the petrified learner.
CA11 YDS
Similar to The AA's private number plate, CA11 YDS makes the most of the company's registered name with their choice of registration.
Throwing in CA11, i.e. call, is the perfect addition, combining a call to action to the business name in completely flawless fashion.
Fair play, YDS.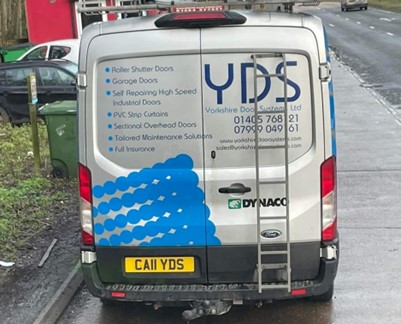 TOO 1S
I bet A ONE Tools and Fixing couldn't believe their luck when they came across this private registration for their business vehicles. I mean, look at it!
Utilising the classic 1 as an L tactic for personalised plates, they've managed to top off the branding of their van with a fantastic business registration.
Again, the simplest are often the best, and it doesn't get simpler than one word describing exactly what you specialise in. Tools.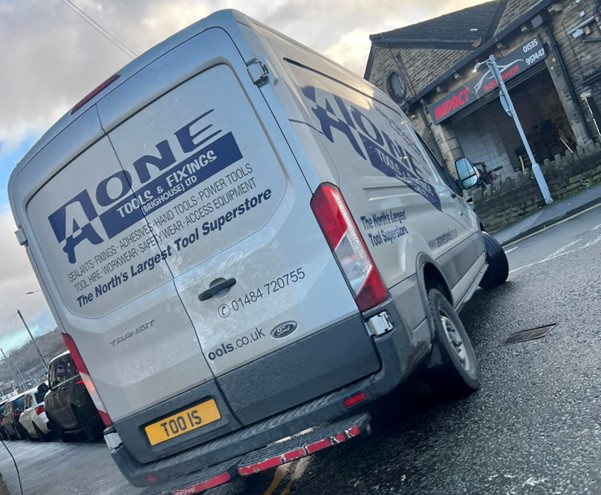 Browse business number plates with National Numbers.
Okay, that's enough fun exploring business private number plates. Now, it's time to buy your own. If you want to show off your business with a brilliant private registration, National Numbers is the place to go.
To find your perfect business number plate, search for your business name, specialism, or anything else at the National Numbers number plate search page.
Take inspiration from above to come up with the perfect business registration idea, or call our team on 01642 363738 and we'll provide some options that work perfectly for your brand.
And for more business number plates, funny number plates, and all kinds of number plate fun, follow National Numbers on TikTok.