Who here can honestly say they have never laughed at a funny number plate?
Nobody in our office can, that's for sure, so today we'll look at some of the funniest number plates spotted on UK roads. Covering the rude, obnoxious, and downright ridiculous, we'll provide a bit of number plate-based comedy to see you through the week. We'll also point you in the right direction of where to buy funny personalised number plates so you can get in on the action. Let's kick things off with the rude.
1. SEX 1E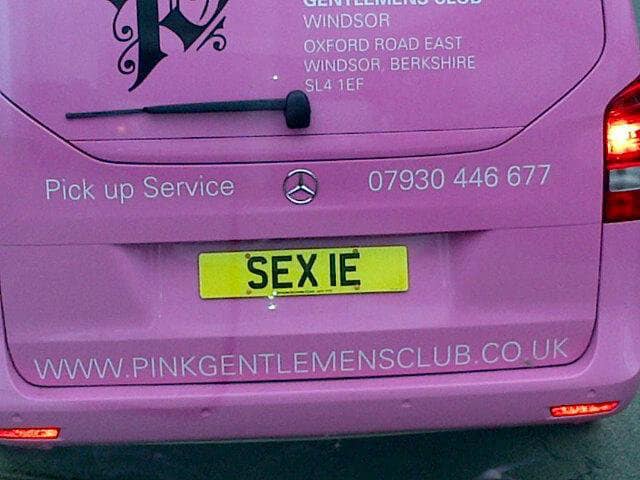 The perfect plate for a Gentlemen's Club, SEX 1E is a suffix registration that needs no explanation.
2. 69 YOU
Keeping the SEX 1E theme alive is another rude number plate, 69 YOU, which was spotted at a set of traffic lights and uploaded to Facebook. Nothing to do with a business, but an insight into the mind of the driver, 69 YOU leaves little to the imagination, so we will leave you with the image that was spotted and move on.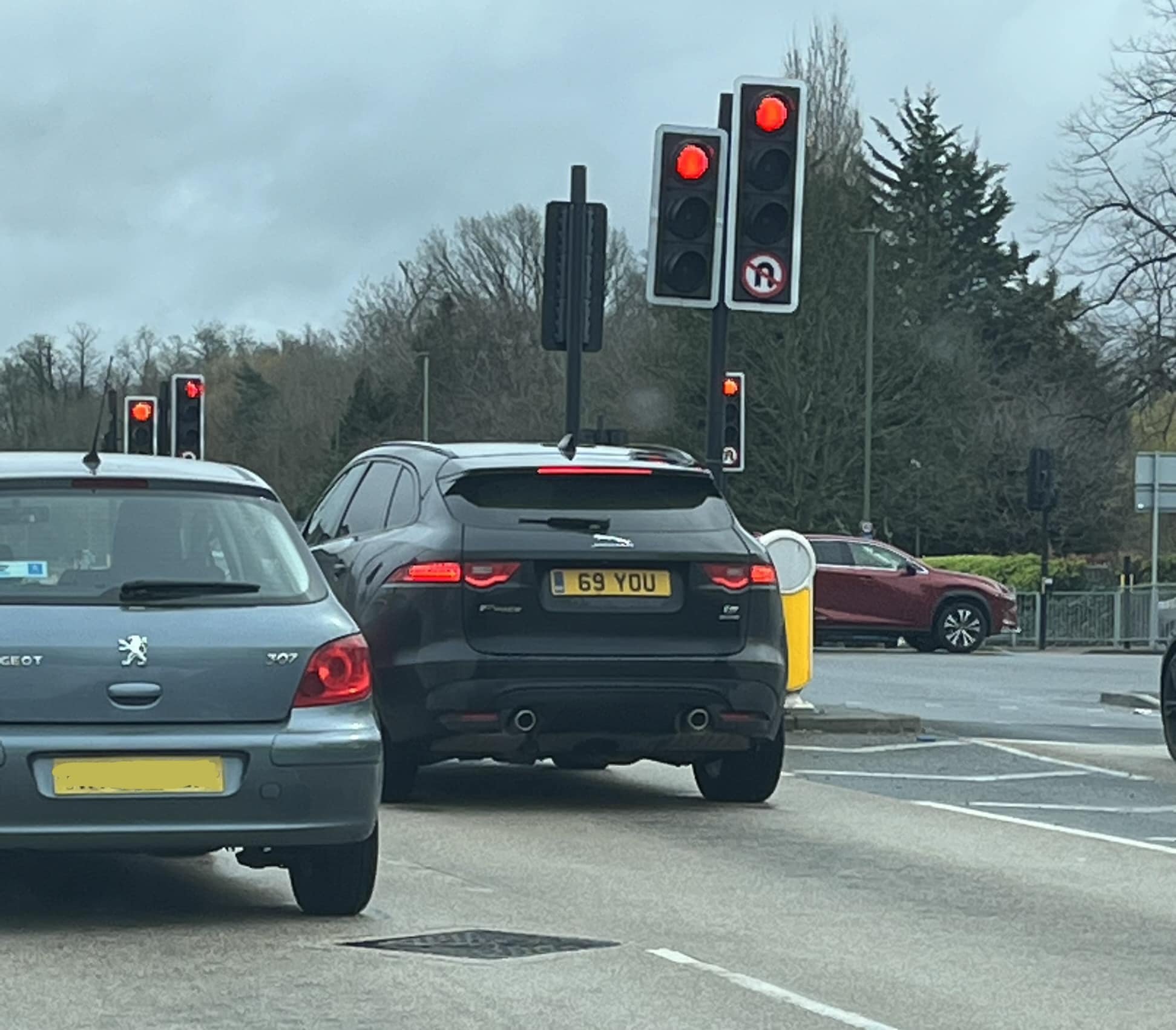 3. COW 60Y
Cowboy next, which is a bit of a weird private number plate to have on a business vehicle! They do explain the situation on the van branding, mind, which kind of makes up for it.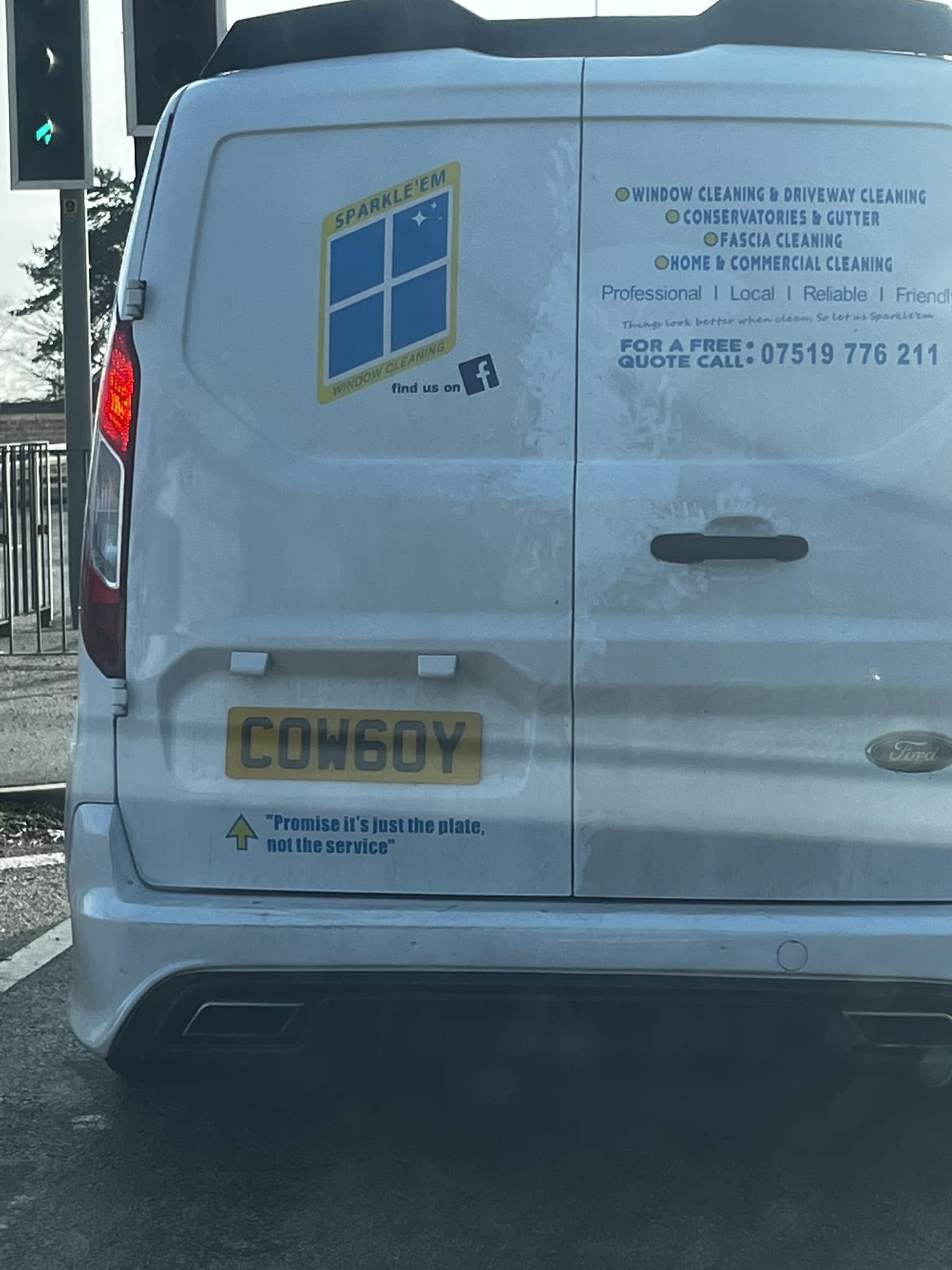 And while it might not entice you into using Sparkle 'Em's services, it will definitely catch your eye if you saw it on the roads!
4. GA5 5UXS
Any petrol-haters out there? We have found your perfect reg. Spotted on, perhaps predictably, a Tesla, this plate makes the owner's feelings clear when it comes to gas guzzling vehicles.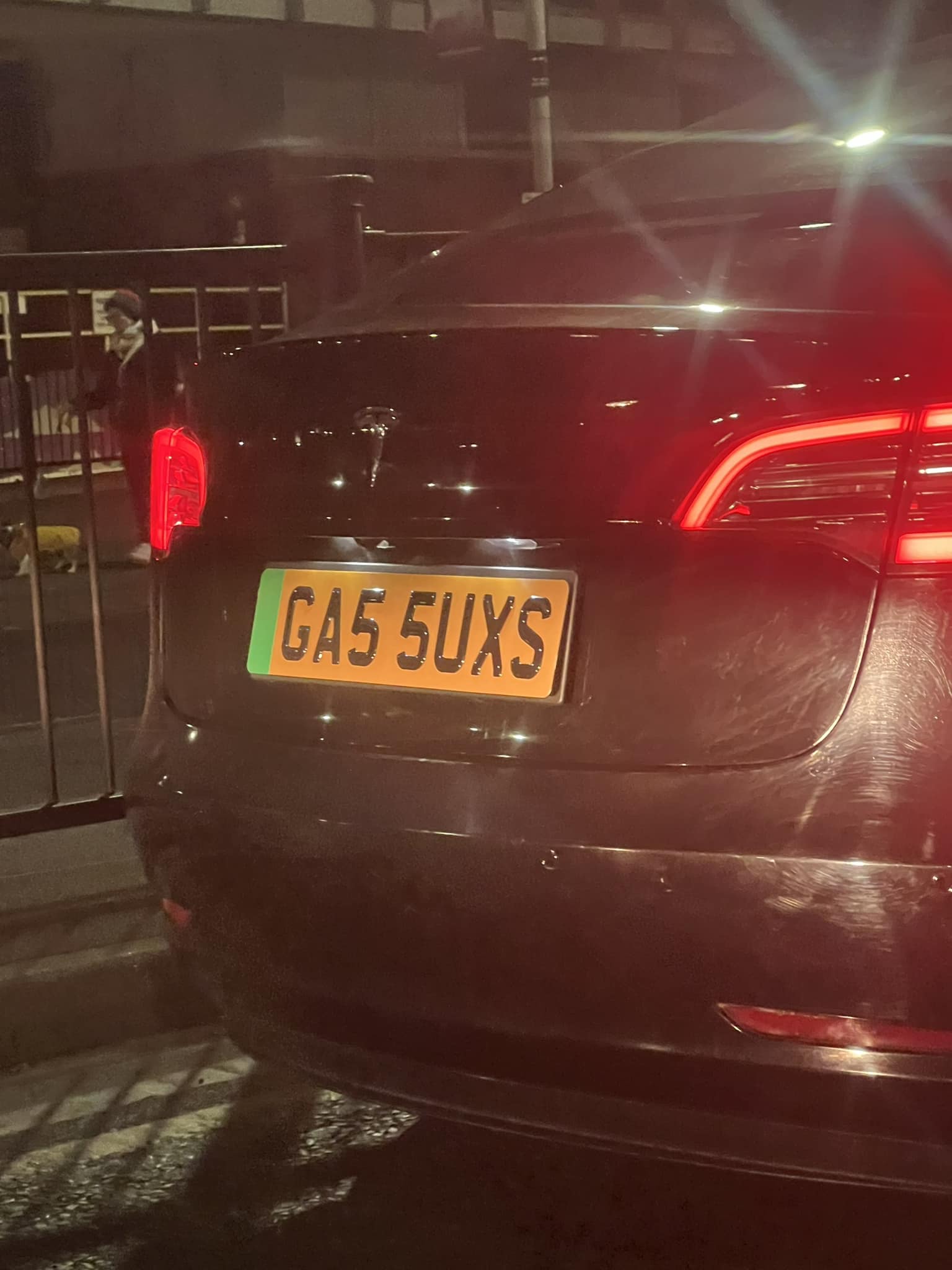 It doesn't get much better than this for the eco-movement, and the green flash really finishes off what is a very funny private number plate. At National Numbers, we have 'Eco' number plates available that include the green flash, as long as your vehicle qualifies. Give us a call on 01642 363738 to find out more.
5. ST17 RAW
Need we say any more?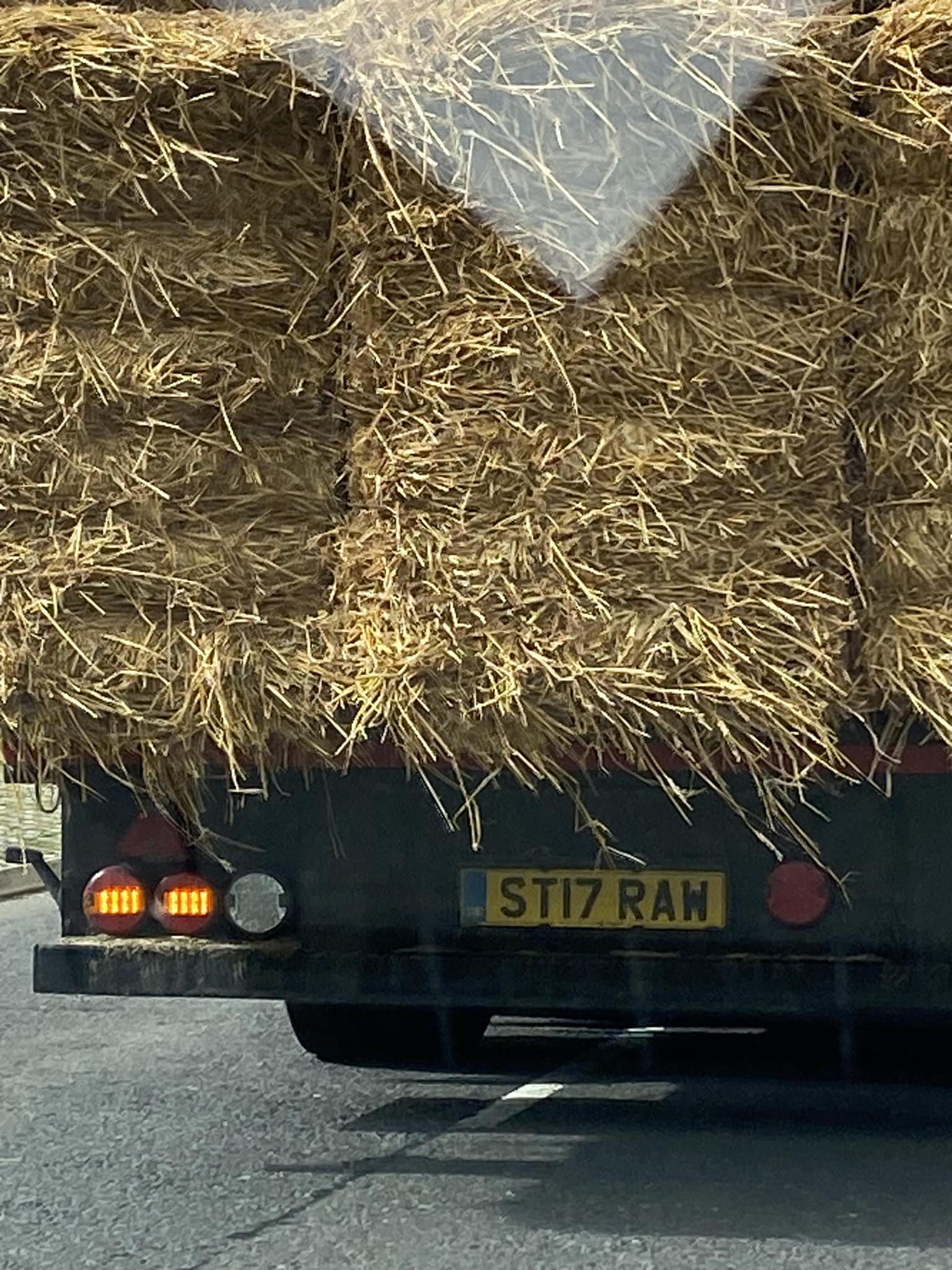 A creative spin on a Millennium (or new style) number plate, ST17 RAW perfectly embodies the vehicle it sits upon. This one definitely falls into the 'ridiculous' category of funny number plates, but it's hard to deny that it's a memorable, simple, and effective registration.
6. DO55 ERT
Guess who owns this one? We'll give you a hint, it rhymes with Dyson Surely.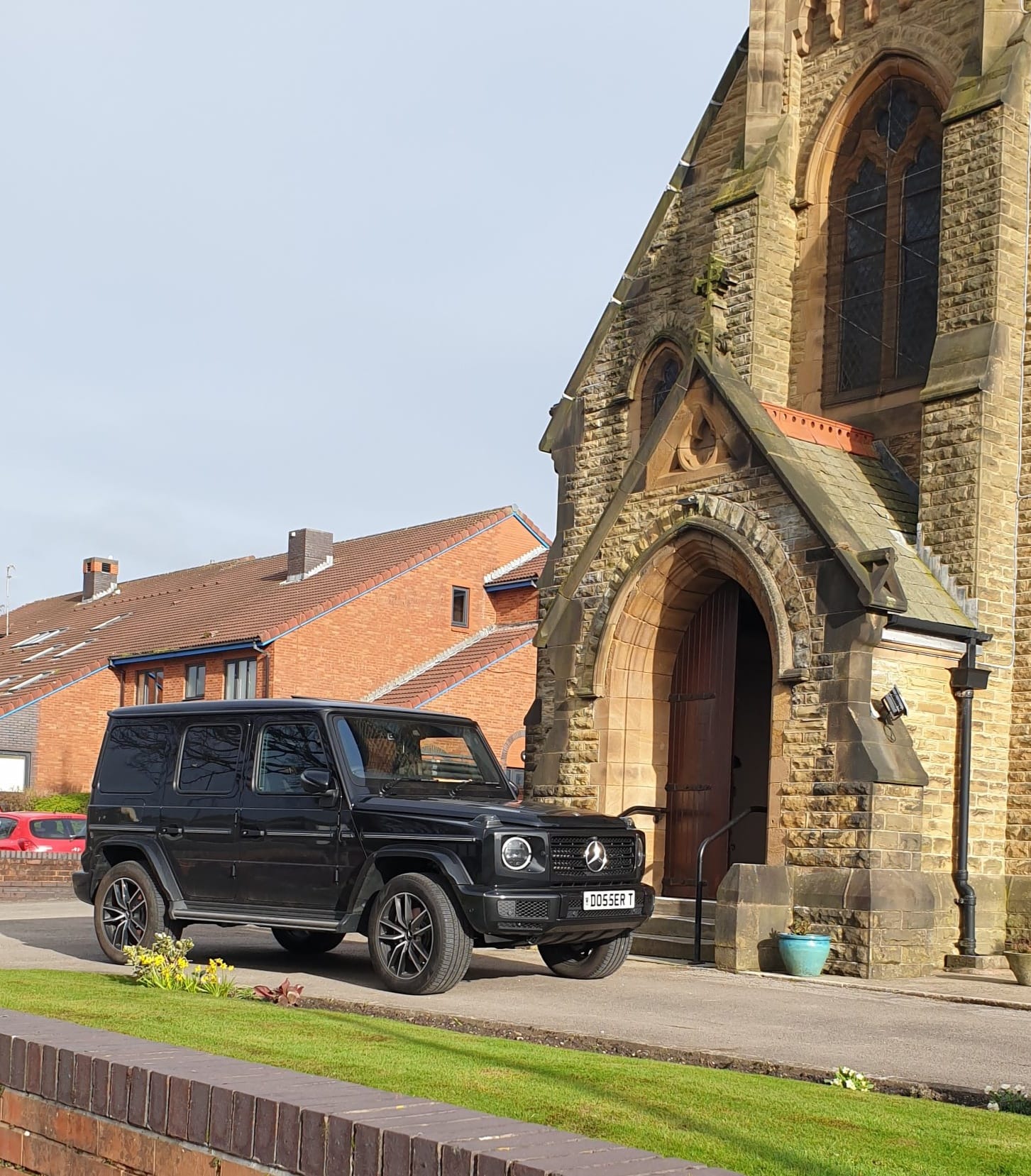 Known for his antics inside and out of the ring, Dosser is a common insult thrown around by Tyson Fury. So, this is probably his perfect number plate, which was spotted in his home town of Morecambe. Unfortunately, the reg is illegally spaced, but we aren't going to be the ones to tell him.
7. LAU 6H
Doesn't get much funnier than the act of laughter, does it? LAU 6H was spotted a while ago in a private car park, and it gave us a chuckle, which seems to be the desired effect. It's particularly impressive as the owner has utilised the 6 as a G, perfectly spelling a word you might have thought impossible using the characters of a UK number plate.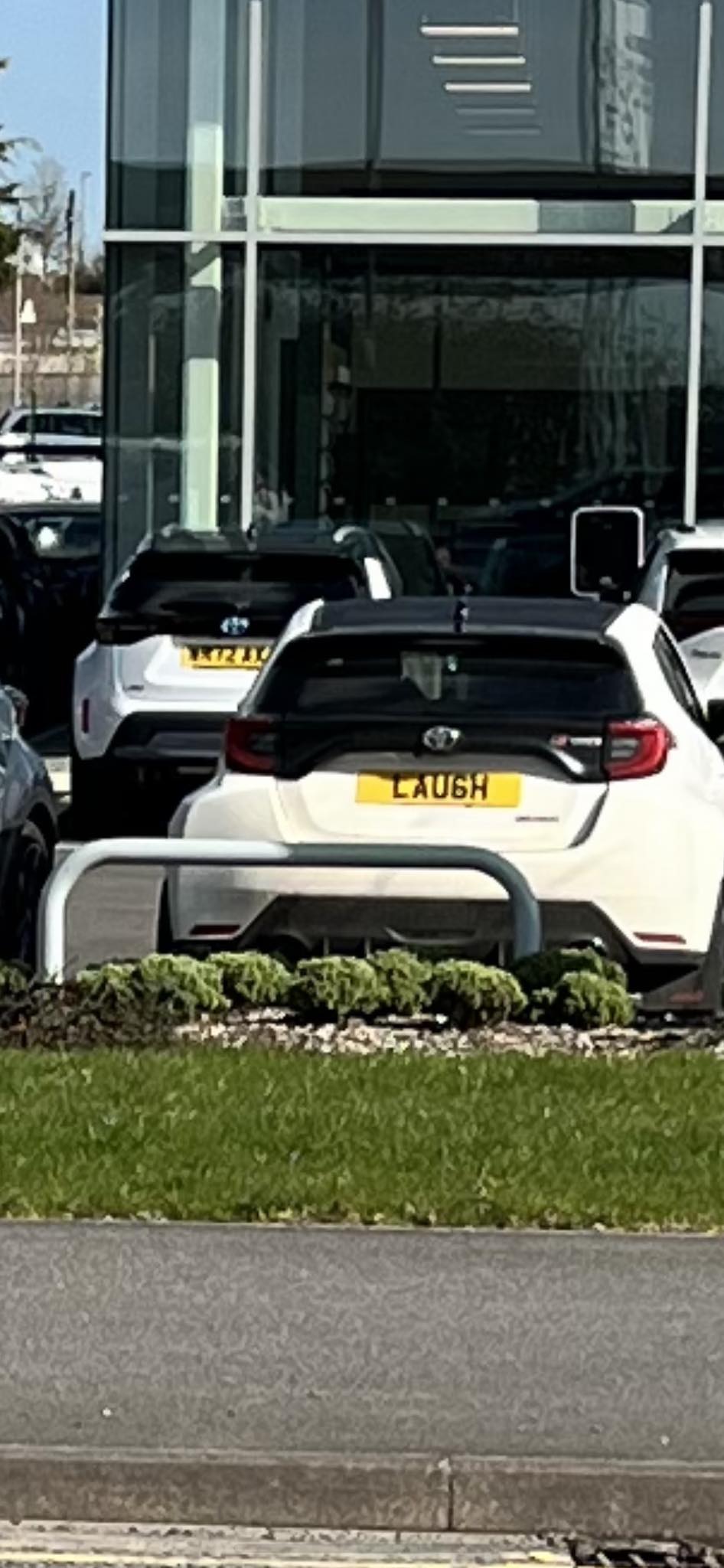 8. SL72 UUT
We aren't sure who owns this one, but whoever it is, we respect the honesty.
9. CR21 NGE
Another Millennium (or new style) registration that makes the most of its characters is CR21 NGE, which almost perfectly spells out the word 'Cringe'.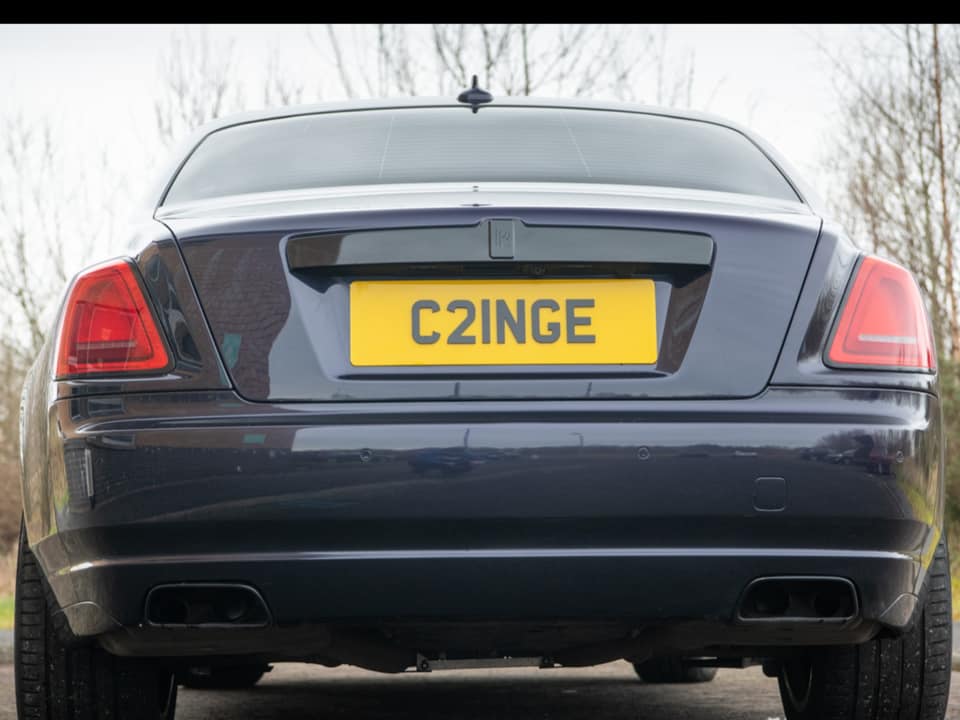 And while they did a great job of getting the word so close to its actual spelling, the owner didn't do so well with the show plates they acquired for their vehicle. Grouping the characters together so there is no mistaking the word is a popular way of spelling a word with your number plate, but as we all know, it is illegal. In this case, it was totally unnecessary too, as it's quite clear what it's trying to spell!
10. A22 LOO
And finally, some toilet humour.
Although the name of the business isn't showcased on the vehicle, A22 LOO gives us a decent indication of the kind of industry they're in. And it isn't pretty. Still, looking at this number plate might help them get through the day, which is probably for the best given the kind of thing they have to deal with on a regular basis. Buy a funny number plate with National Numbers Feeling inspired to buy your own funny private number plate? At National Numbers, we've got you covered with a range of ridiculously funny private registrations. Take a look at our range of funny number plates here, or call our sales team on 01642 363738 to bag yourself a comical registration that suits your vehicle and comical requirements.