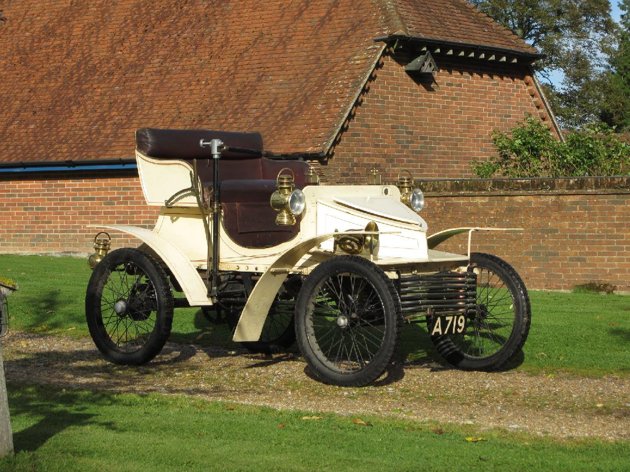 The 1903 Vauxhall 5hp, believed to be the oldest surviving car of its kind, has been sold at auction.
The classic car, which sports the number plate A 719, fetched £94,460.
Bonhams are the company behind the sale of the Vauxhall. The London-based company are regarded as one of the largest auctioneers of fine art and antiques. They have even sold a piece of motoring history to National Numbers in the past, Eric Craggs' prized EC 2.
Director of Bonhams' UK motor car department, Tim Schofield, said: "This is the first time in 108 years this historic landmark vehicle has been offered on the open market.
"We believe it is the oldest surviving Vauxhall, which makes it a very important motor car."
A 1904 Richard-Brasier and a 1903 Barre Tonneau Chassis were sold for £223,260 and £133,660 respectfully by Bonhams in the past.
History
On November 6th, 1903, Vauxhall managing director Percy Kidner ordered the 5hp.
Kidner himself sold the car in April 1904 to Dr Dudley Bernhardt, from Marylbone, London.
The Bernhardt family kept the car in their possession until around the 1920s, when they 'renovated' the car with a modern-style radiator and bonnet.
During World War II it was loaned to the London Science Museum for exhibition. Interest in the car was said to be very high at the time.
Vauxhall Motors assisted the museum in refurbishing the car in 2001 and 2002.