Volkswagen, one of the biggest vehicle manufacturers in the world, is in a lot of bother right now. The company has already paid the price with a huge drop in shares, but this is only just the beginning.The company will likely see billions in fines, as well as potential prison time for some key figures. If you're just catching up ...
This Is Everything You Need To Know About The Volkswagen Scandal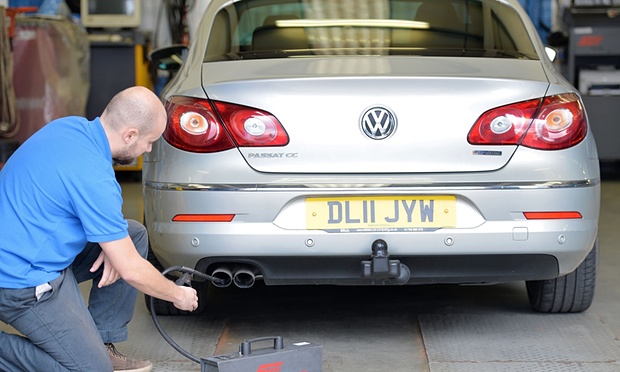 What has Volkswagen done?
Volkswagen diesel vehicles in both the United States and Europe have been found to contain software which circumnavigates omissions tests. The so-called "Defeat Devices" recognises when the vehicle is being tested and chances to performance accordingly, thus making the vehicle appear cleaner than it really it. Diesel vehicles have been found to produce as much as 40 times the legal level of nitrogen oxides.
Who found out?
An independent group, the International Council on Clean Transportation, commission a study on the vehicles in 2014. It was West Virginia University that first discovered what Volkswagen had been doing. ICCT brought the findings to the key authorities in the US, which of course rippled to the company being found out in Europe as well.
Who is to blame?
It is too early to say as Volkswagen is still under investigation, but we have a rough idea. Martin Winkerton, the former CEO of Volkswagen, has claimed responsibility since resigning recently but he also denies any wrong-doing. Volkswagen have agreed to work with German prosecutors in a criminal investigation. Employees found to have had a hand in the scandal could receive fines and up to 10 years in prison for fraud.
How many vehicles have been affected?
It is estimated that around 11 million vehicles will hold the fault. The key years are between 2009 and 2015, and it affects more than just Volkswagen. Around 2 million Audi vehicles, which use the Volkswagen diesel engine, have also been affected.
What are Volkswagen doing about it?
So far we know 500,000 vehicles in the US have to be recalled, but it could be much more than that. European countries have been encouraged to conduct their own investigations on the German car company and act accordingly. It has not been clear exactly how Volkswagen intend to fix the problem.
How has Volkswagen been affected?
As well as have sales of the vehicles frozen in the US and the company value dropping by 25%, Volkswagen is facing heavy fines. They have already set aside 6.5 billion Euros, and that is just to cover the cost of recalls. In theory they can be fined up to $18 billion by the US government. They could also be hit with fines in Europe and they may be ordered to pay compensation to drivers as well.