At National Numbers we use Jepson's & Co Ltd to supply our customers with a quality set of number plates. One of the most common questions we get from customers is how to actually attach these number plates to their vehicle.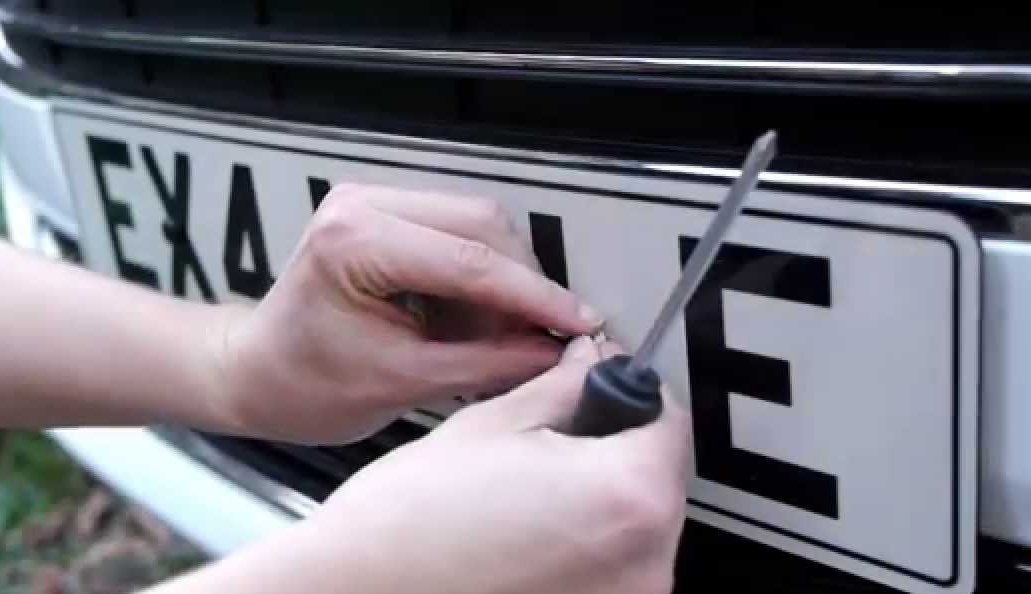 There are several options available for this, here are our recommendations.
Sticky Pads
This is the quickest method as it does not require any drilling or vehicle modification. Instead you use these double sided adhesive pads to stick the number plates onto the vehicle. Be warned that once these are affixed they won't come off easily so make sure the plate is properly aligned before fixing to the vehicle.
These come in two forms of number plate fixings – double-sided white pads or thinner, clear double-sided silicon. Both work the same way.
Screws
The most traditional way to attach a number plate is by screwing it to the frame of the vehicle, or alternatively using nylon nuts and bolts. You can, in theory, do this with any screw but plastic nut and bolt combinations are recommended to avoid cracking.
One disadvantage to screws is that they show on the surface of the number plate, however you can by number plate fixing caps to go on top of the screws to camouflage them to the plates. Caps also deter tampering.
Tamper Proof Screws
Traditional screws have unfortunately become targeted by criminals in recent years. Stolen number plates can be used to disguise vehicles to make them difficult to identify. Due to a rise in this sort of crime, tamper proof screws have become a popular and recommended way to attach a number plate with police forces across the country running schemes to fit tamper proof screws free of charge to residents
Tamper proof screws come in a few forms, from those with Allen-head tops, to screws that can only be turned one direction.
Other Number Plate Fixings
Other methods are available, those they might only be used for specific niche purposes.
Number plate brackets in particular are becoming quite popular amongst motorists, especially those who might change their number plate often. Some brackets even allow you to simply slide a number plate in and out, which is ideal for those with show plates.
Surrounds, or lipped brackets, frame the number plate all the way around. These a much more secure and has the added benefit of being customisable without interfering with number plate display laws, but they are much fiddlier than other brackets.