Do you know your foxes from your owls and rams? Find out with our football number plate quiz.
September is here and although the players have barely arrived home from their Summer siesta, the football season has arrived with all the stealth and surprise of an Iniesta through ball.
A quiz for football loving number plate enthusiasts
We take lots of calls from fans wanting to personalise their number plates to the side they support, and we're always amazed by their inventiveness and willingness to go the extra digit for their team.
So, why not grab a cup of oxo and a wagon wheel and try our footy quiz?
Let's begin!
The following use the last three letters on a number plate to celebrate a football team. This could be a name, nickname, or signature song. For instance, WHU = West Ham United.
Ready?
Take a deep breath and away we go but don't forget the honour of your team is at stake. So, no pressure!
1/ WBA
2/ CFC
3/ LFC
4/ DON
5/ GUN
6/ GAS
7/ KRO
8/ MOT
9/ FOX
10/ GAO
11/ UTV
12/ RAM
13/ OWL
14/ FFC
15/ PUP
Full time!
The answers
Here are the results, just in…
1/ WBA - West Bromwich Albion. Regis, Robson and 'the King', Jeff Astle. (If you got it, you're one - nil up).
2/ CFC – Chelsea. Blue is the colour! Whether Zola, Greavsie, Tambling, or Osgood. We'll tell what is good, our range of Chelsea FC private number plates!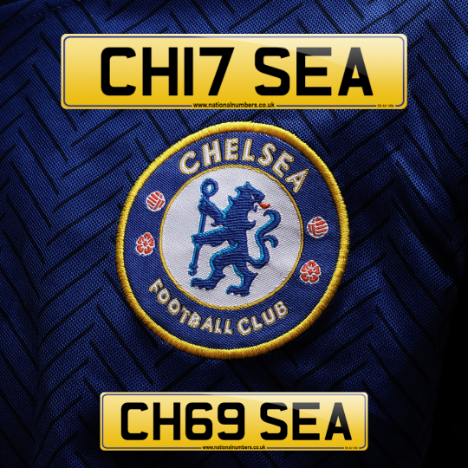 As well as the above, you can also buy UK19 CFC for £3,500 plus fees with National Numbers.
3/ LFC – Liverpool. You'll never walk alone, the splendid Red. All that stuff.
To show your love for Jurgen Klop's red army, we have loads of Liverpool FC private number plates available, and you can buy K21 LFC for £999 plus with National Numbers. This is another stock plate of ours meaning you won't get it cheaper anywhere else.
We also have JU54 KOP and KOP 805S in stock, which you can buy online today.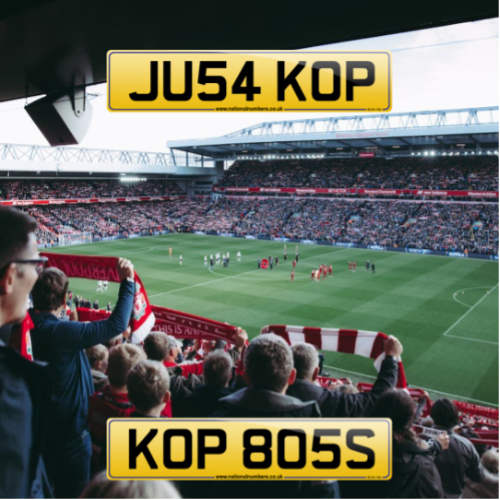 4/ DON – Aberdeen, Milton Keynes Dons, both work wonderfully. Kudos if you got the two.
5/ GUN – The Gunners, Arsenal. Radford, Wright, Henry and Bergkamp. Sharpshooters one and all.
6/ GAS – The Gas, Bristol Rovers. Bamford, Taylor, Holloway and of course, 'Goodnight Irene'.
Perfect for Bristol Rover lovers and also professionals in the gas engineering trade, you can buy K24 GAS in stock at National Numbers for £899 plus fees. We also have K28 GAS in stock meaning you won't find it cheaper anywhere else.
7/ KRO – Keep Right On, Birmingham City. St Andrews' famous anthem. (so Keep Right On – 'till the end of the quiz)
8/ MOT – Marching on Together, Leeds United. Elland Road terrace favourite. Leeds, Leeds, Leeds!
9/ FOX – The Foxes, Leicester City. Banks, Walsh, Lineker and Vardy. Leicester Legends.
10/ GAO – Glad All Over, Crystal Palace. Selhurst Park signature tune. Hilaire, Thomas, Bright and Wright. Kings of Croydon.
11/ UTV – Up the Vale, Up the Villa. (If you got both, you're on fire!). Midlands Magic.
12/ RAM – The Rams, Derby County. Bloomer, Gemmill, Hector and McFarland. Baseball brilliance.
Are you a big Rams supporter? Buy OU71 RAM from the National Numbers stock for £1,499 plus fees. And remember, since it's part of our own stock, you won't find this one cheaper anywhere else!
13/ OWL – The Owls, Sheffield Wednesday. Sheridan, Sterland, Waddle and Nilsson. (hoot your heart out for the lads).
14/ FFC – Fulham Football Club. Haynes, Hill, Jezzard and Robson. Alec Stock, The Cottage creative. Marvellous. Even better? We have PU23 FFC available exclusively with National Numbers for £1,999 plus fees.
15/ PUP – Play up Pompey! Portsmouth. Timeless chimes of the Fratton faithful. (And it's full time!)
So, how many did you get?
If you scored,
(1-5) Biffed it over the bar. Play your way back through the reserves and have another go.
(6-10) Anoraks for goalposts. The potential is there but you have to believe!
(10-14) Premier League. You know your football and you know your plates. Only a dodgy offside can stop you now.
(15) Magnifico! Arise and accept the acclaim of the adoring crowd. Truly you are a Ronaldo of the Registrations, a Pele of the Plates.
Buy private number plates with National Numbers today
Well done for completing the quiz! We hope you had as much fun playing it as we did preparing it.
If your favourite team plays in the top flight, you can browse our Premier League private number plates here, choosing from every team that plays at the highest level of English football.
We also have number plates from the Championship, League one private registrations, League Two personalised plates, as well as every team to play in the Scottish Football divisions. To find the perfect reg that has nothing to do with football, try our Number Plate Builder here.
Alternatively, search for your team at the National Numbers website or browse all of our football number plates.
And finally, to speak to the team at National Numbers, with options all around the park at a price that won't break your chairman's heart, give our sales team a call on 01642 363738.