September is almost upon us, which can only mean one thing?
It's time for the kids to go back to school! Woohoo!
Only joking, although that's surely a welcomed bit of respite for lots of parents in the UK.
No, we're talking about the return of the Great North Run, an event that's been running (no pun intended) since 1981 and is still going strong today on the banks of the Tyne.
To mark the occasion of the Great North Run, we'll be running (and again) through some of the very best number plates to mark the occasion. So, if you're running the race in September, now's the time to show it with a fantastic private registration!
Let's jump straight in with a legend of the running world. Sir Mo Farah.
MO 41
Mo, if you're reading, we've got the perfect private registration for you!
The main man himself turns 41 next year, making this the ideal birthday present for one of the most popular and beloved British athletes of a generation.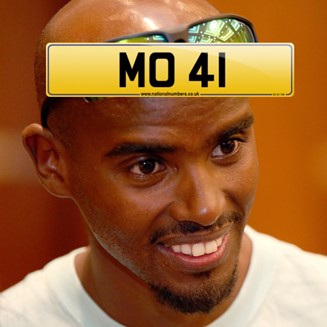 Famous for running the Great North Run on multiple occasions, Mo Farah has recently announced that this year's run will be his last before he retires. What a legendary life he's led and what a brilliant way to commemorate it!
MO 41 can be purchased for £37,999 plus fees from National Numbers, and for an alternative that doesn't bring with it such a dramatic price tag, MO 6603 is available for £4500 plus fees.
G8 RUN
Runners rejoice, we've got the ideal number plate to show motorists what you love to do in your spare time.
This one is a truly brilliant private reg for runners of the UK, and you can buy G8 RUN online with National Numbers for just £5,600 plus fees.
There are also a range of finance options available on this plate, should you qualify, that can help you spread the cost of the perfect runner's reg.
364 GNR
Runners around the country and indeed the world know The Great North Run as GNR, and you can display this on your vehicle with this great GNR-based private number plate.
364 GNR is available online with National Numbers for just £1,925 plus fees, and you can show how many times a year you get out for a run, including the rest day the day after The Great North Run.
Buy 364 GNR with National Numbers.
T2 NCL
As you're probably aware, The Great North Run starts in Newcastle and heads through Tyneside to finish at South Shields.
NCL is a popular abbreviation for the Geordie faithful, making it a unique way to commemorate the race or just a city you love, and you can grab this ideal Newcastle-based number plate with National Numbers today.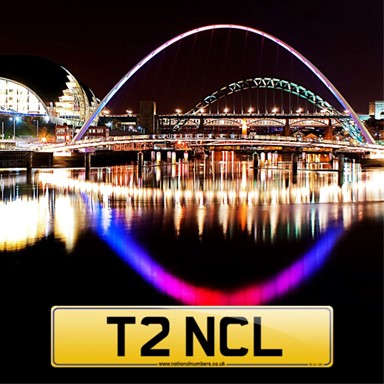 Coming in at just £885 plus fees, enquire about T2 NCL now.
K22 RUN
We get it. You fancy a running number plate but don't have thousands to spend on a private registration. Luckily for you, we have K22 RUN available online for just £985 plus fees.
The perfect runner's registration for a fraction of the cost you might expect, this one will surely turn heads and let motorists around the UK know what you're all about.
Buy K22 RUN online with National Numbers.
JOG 63R
Some runners like to take life at a vigorous pace, others prefer to pace themselves and take it somewhat easy compared to the competition.
For those who see the joy of taking things a bit slower, but not quite walking levels (God forbid), we've got the private plate for you.
JOG 63R demonstrates your love for the jogging game perfectly and it's an example of a private registration using numbers really cleverly to spell a word. The 6 and 3 replicate the shape and effect of a G and E exceptionally well, making this a unique personalised plate for the right kind of jogger.
Buy JOG 63R with National Numbers for £4,000 plus fees.
NW65 TLE
Another Newcastle-based number plate to finish us off, with this cracker that's seemingly purpose-built for a Geordie.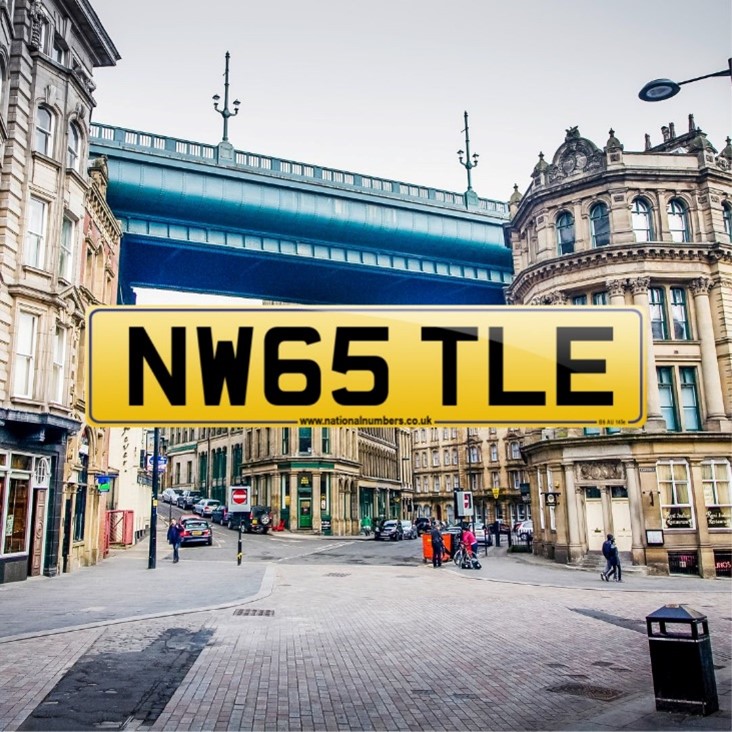 Once again showcasing the place The Great North Run calls home, this one spells Newcastle in a novel way that will get the attention of Geordies from Tynemouth to Gateshead, and everywhere in between.
Perfect to strut around the A1 dual carriageway in time for The Great North Run, you can buy NW65 TLE from National Numbers for £2,580 plus fees.
Buy private number plates online with National Numbers
From jogging private number plates to runners reg, and many, many more, the best place to buy UK number plates is with National Numbers.
We've been in the game for over 40 years now, and as one of the original private number plate dealers in the UK, we're a safe pair of hands when you're looking to purchase a personalised number plate.
Use our Number Plate Builder to find the private reg of your dreams or give our expert sales team a call on 01642 363738 for number plates that suit your style and budget requirements.