The DVLA has teamed up with Everyman (I hope that includes women, too!) to offer 25 people the chance to win a supercar racing day experience.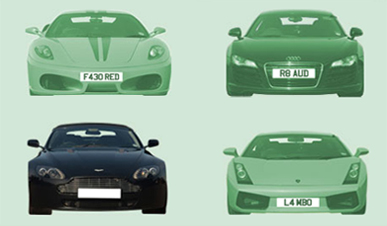 The track day winners will enjoy getting behind the wheel of a car from Ferrari, Lamborghini, or Aston Martin, at a leading race track in the UK.
The competition is part of DVLA's Plate Match game and can be entered online. Entering is as simple as visiting the DVLA's web site, playing the game, entering your contact details, and crossing your fingers until the 29th January!
If you're going to the Autosport Show on 14th – 17th January at the NEC, Birmingham, you can play the game via DVLA's stand in Hall 20.
The game involves matching cars to their most suitable number plate. Luckily I got all matches correct (I'd be worried if I didn't!).
Have a go, and good luck! But please don't rub my nose in it if you're lucky enough to win!