2022 is almost behind us, but 2023 looks set to be a belter for new car releases.
So, in today's blog, we'll explore some of the most interesting cars coming in 2023. We'll also match a selection of private number plates to go with them, so you can find the perfect private reg for your perfect new car.
The BMW XM.
BMW is celebrating 50 years of its Motorsport division in 2023, so it's only right they release a car that turns a few heads. The hybrid XM is how they'll mark the achievement, which is a beautifully brutal, fastest-in-class SUV.
A 4.4-litre, twin-turbocharged V8 will help the new Beemer achieve its need for speed, with a 25kWh battery and electric motor combining to supercharge its performance. Four wheel drive and 644bhp are built in as standard, and drivers will benefit from 50 miles of electric range in fully electric mode.
A fancy iDrive 8 infotainment system and sport-inspired cockpit adorn the interior of this speedy SUV, with bucket seats and an eight-speed automatic gearbox rounding things off.
You can buy BMW number plates here.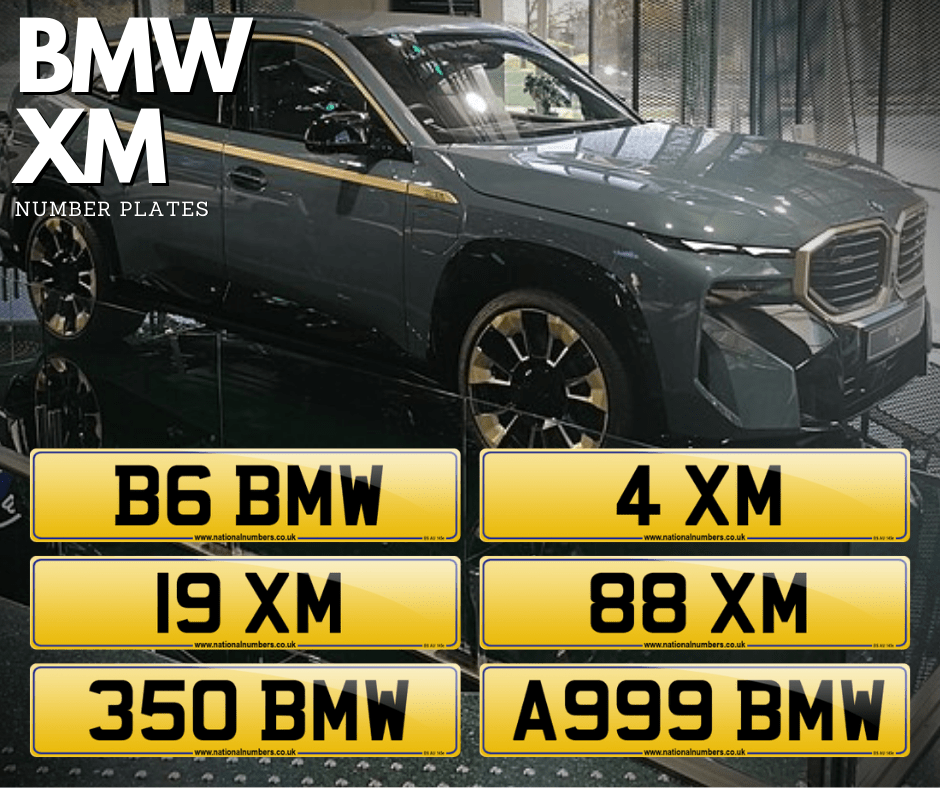 XM73 BMW would be perfect for your new BMW XM, and while it's unissued by the DVLA, we can probably get it for you when it's released in 2023. Call 01642 363738 to find out more about securing XM73 BMW when it becomes available.
Maserati Granturismo.
Maserati are set to unveil the Granturismo in 2023, with Folgore, Trofeo, and Modena engine spec variations available.
According to Maserati, a tri-motor setup sets the Folgore apart from other electric vehicles on the market, with each motor offering 300kW and powered by a 92.5kWh battery. This means approximately 750bhp and 995lb ft of torque for the Folgore.
The 3 litre twin turbo V6 option isn't far off, either, especially if you go for the "Trofeo" option which offers 542bhp, as opposed to the "Modena" which has 483bhp. In terms of speed, you're looking at 0-62mph in 3.5 seconds for the Trofeo and 3.9 for the Modena, with the Folgore offering a ridiculously quick 2.7 seconds.
Everything else is pretty similar, from the near-perfect weight distribution and all-wheel drive to the lightweight materials such as aluminium, magnesium, and high-performance steel used across the models.
A stunning car, no matter the engine you opt for, Maserati look to set the standard for performance vehicles in 2023.
Volkswagen ID. Aero.
Time to take a break from ridiculously fast cars from luxury brands, and check out a family car from Volkswagen. And if anyone's going to outdo the Tesla Model 3 with an electric family vehicle, it'll be VW and the all-new for 2023 ID. Aero, coming in RWD and AWD versions.
Firstly, the ID. Aero will boast around 300-385 miles range from a full charge. This means that you'll be able to enjoy long journeys without worrying about running out of juice, and a minimalist interior offers an ultra-futuristic feel for you and your family.
Power next, and RWD version of the VW ID. Aero will produce around 201bhp, while the AWD will be more like 295bhp from a dual motor configuration. At the moment, the ID. Aero is still in concept stages of development, with a late 2023 release date slated for the UK market.
Explore our massive range of VW number plates here and take a look at the Volkswagen ID. Aero concept car below.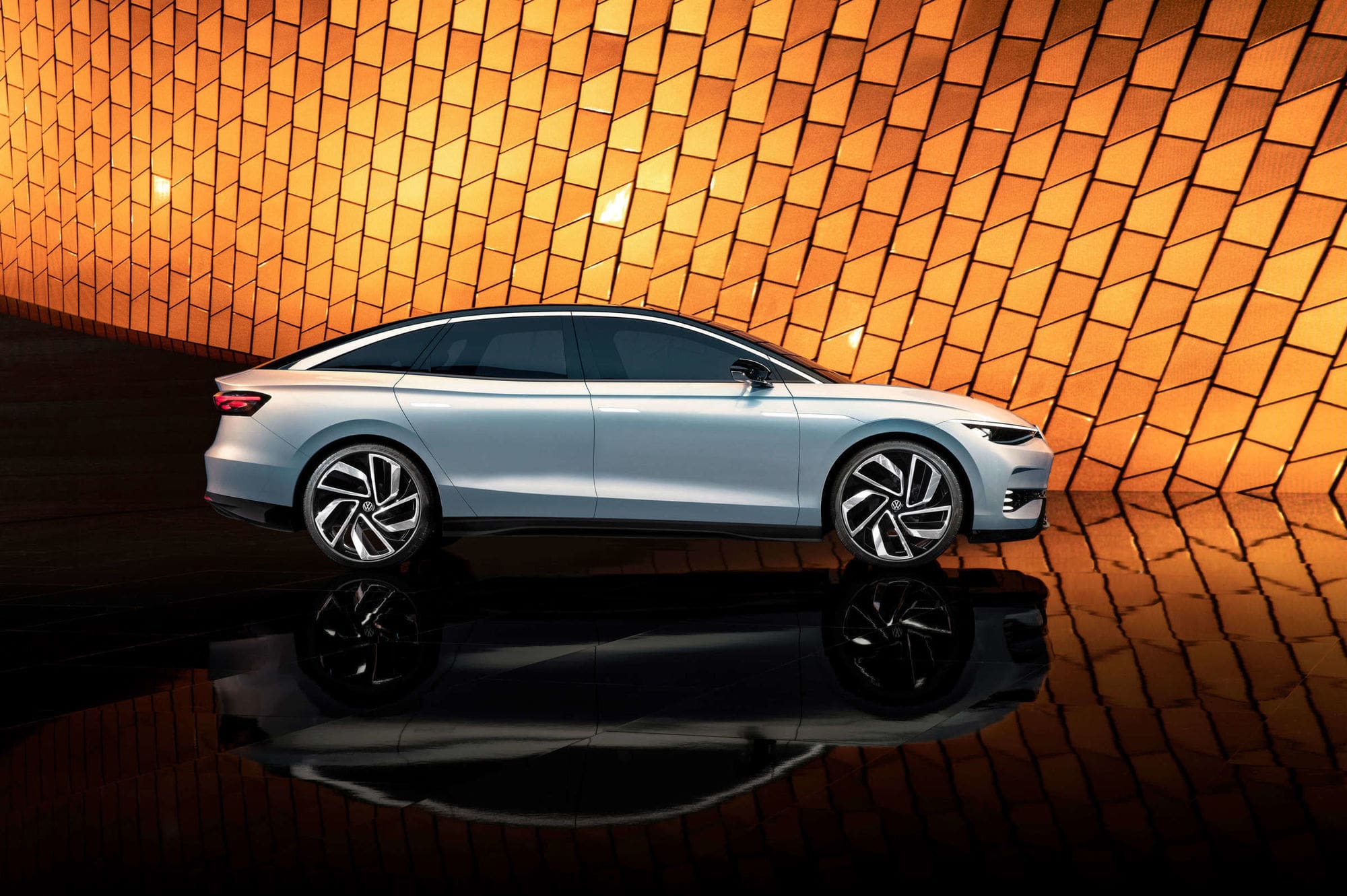 Audi A6 e-tron.
Audi are near the top of the EV industry, and the all-new Audi A6 e-tron will stay true to form when it hits showrooms in 2023.
Packing both inside and out with comfort and luxury, the A6 e-tron features electric power for the ultimate in power and performance. Advanced infotainment systems furnish the interior, with a completely flat floor offering more space than previous Audi models.
Look under the bonnet and you'll find a 100kWh battery giving a range of over 300 miles on one full charge. Two motors, one at the front and one at the rear, produce 476PS overall, with 0-62mph achieved in less than four seconds.
It also looks the part, as we've come to expect from Audi, and is definitely one of the more interesting vehicle designs for 2023.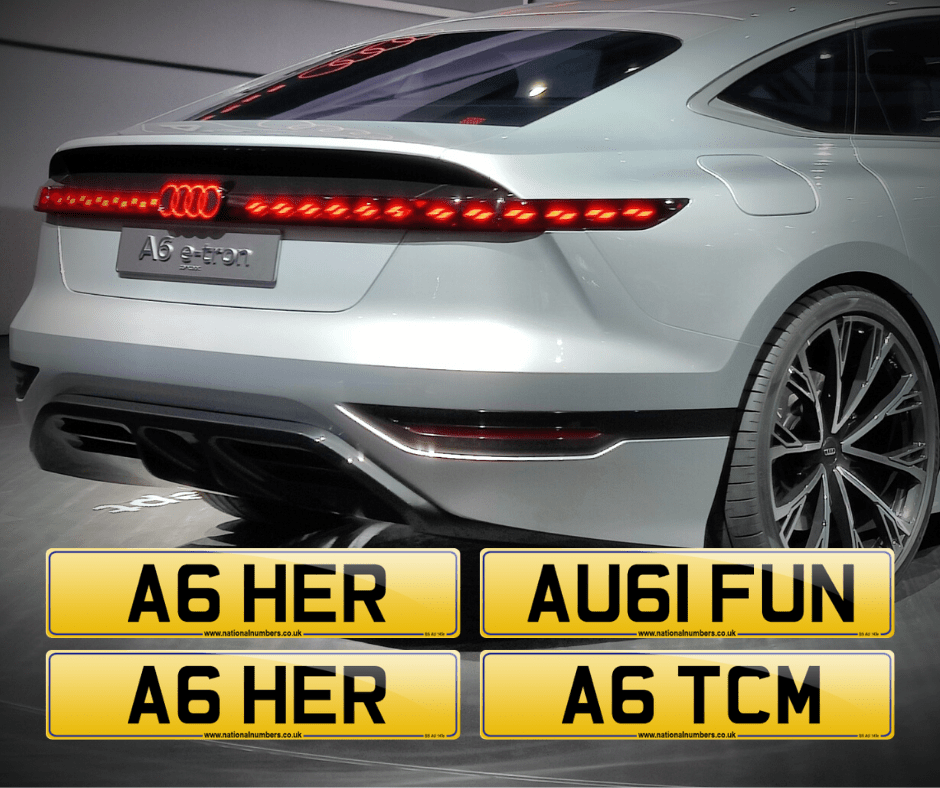 Audi lovers can't wait for the A6, and you can buy Audi private number plates with National Numbers here.
Aston Martin DBX Coupe.
A rival for the Porsche Cayenne and building off the success of the DBX SUV, the DBX Coupe promises to be an exciting addition to Aston Martin's already impressive roster.
Luxury is high on the priority list for the DBX Coupe, with Aston Martin boss Tobias Moers claiming, more than once, that the company needs to up their game in that regard. An experience is what the DBX Coupe offers, then, combining incredible performance with high-end comfort and technology.
Not much is known about the DBX Coupe as of yet, but it should be released in late 2023, and if previous Aston Martins are anything to go by, it will be a beauty.
You can buy DBX number plates with National Numbers here.
AM73 DBX would look great on the new Aston Martin DBX Couple, and even though it's an unissued number plate, we can help you secure it when it becomes available. Register interest in AM73 DBX by calling our sales team on 01642 363738.
Mercedes AMG C63 S E Performance.
Based on the incredibly popular C-Class, the new Mercedes C63 is the first AMG plug-in hybrid. It will also boast a range of of customisation options to make your vehicle unique, from trims to interior colourways, and lots more.
Swapping out a V8 with a plug-in hybrid, 2 litre, four-cylinder turbo engine, the C63 will provide great fuel efficiency at around 41mg, however, it will only cover around 8 miles on electric only mode. This is because as opposed to focussing on range, the electric technology is designed to supercharge performance, instead.
This means as well as great fuel efficiency, you'll also benefit from brilliant power, with 0-62mph achieved in around 3.4 seconds. Those kinds of numbers are absolutely insane for a saloon and fitting of the Performance moniker.
Check out our range of AMG private number plates here.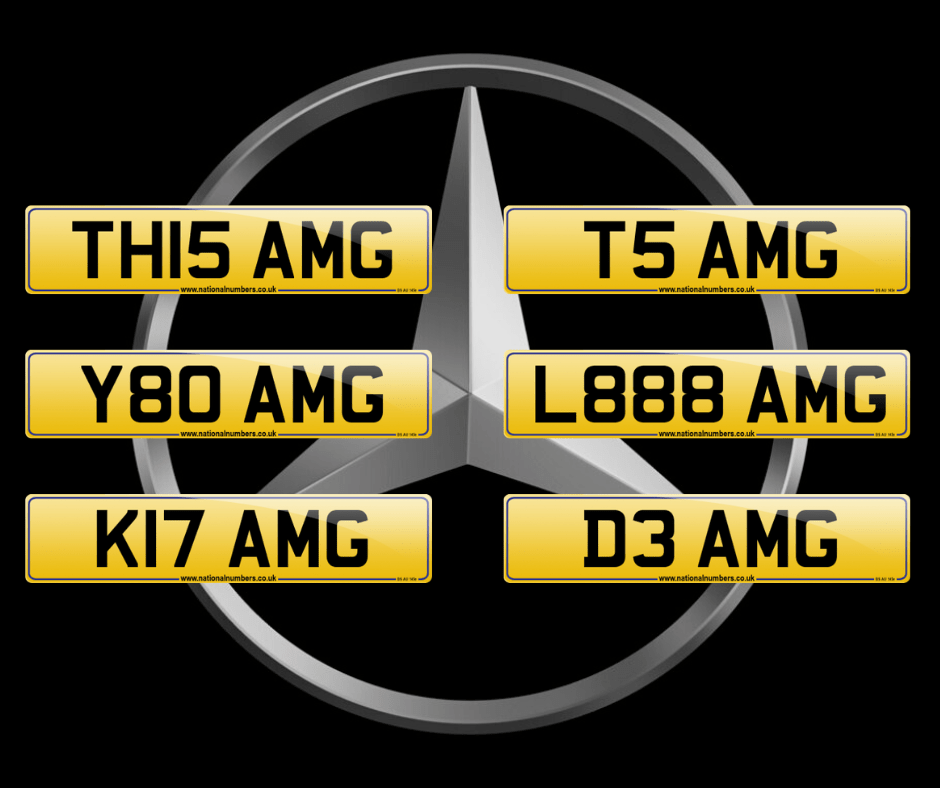 Ferrari Purosangue.
Finally, we have Ferrari, and the Italian giants' first SUV, the Purosangue.
A non-turbo, 6.5 litre, V12 engine will help this monster achieve 62mph in around 3.3 seconds, and it'll also boast a top speed of 193mph. But even with this incredible power, you'll find loads of space in the boot, 473 litres in fact, which is unheard of in a Ferrari.
The most expensive on the list starting at around £313,000, the Ferrari Purosangue will also have more ground clearance than any other Ferrari, and while it's no Jeep, it can be used off-road. Again, unheard of for a Ferrari.
A bespoke chassis will provide 4 wheel steering as well as Ferrari's 48-volt Active Suspension Technology to help with cornering. There's also a carbon fibre roof to keep the centre of gravity low, and an infotainment screen on the passenger's side to keep your driving companion entertained.
If you ask the top brass at Ferrari, they'll tell you the Purosangue is not an SUV at all, but instead a "sports car like the world has never seen". And while this is kind of true, it's still pretty much an SUV given the size of the thing, especially when you compare it to literally every other Ferrari out there.
Buy the perfect new private number plate with National Numbers.
Lots of exciting and interesting vehicles for 2023, then, and for the most exciting and interesting personalised number plates, look no further than National Numbers.
Give our sales team a call on 01642 363738 to find out more, or search for the perfect registration with National Numbers here.
For those looking to save some cash, we also have a Christmas Sale running during December. Take a look at out our Christmas Number Plate sale here.