We have offered number plates on finance for many years. However, we recently found ourselves in need of a new finance provider, but only the best would do.
So, we explored the market and found etika, a company that aligns perfectly with our values, and a finance operator bringing an incredible service to their, and now our, customers.
In this blog, we'll explore what kind of number plate finance options we have available with etika. We'll also look at who etika is as a company, and explain why we chose them as our finance provider for number plates.
Who is etika?
Founded in 2012 by a group of tech entrepreneurs, etika's ethos is about improving accessibility to finance and offering an ethical, honest, and simple service.
In fact, such is their devotion to ethics that etika literally translates to "ethical" in a number of languages, which is exactly what they bring to the table when it comes to the finance they provide.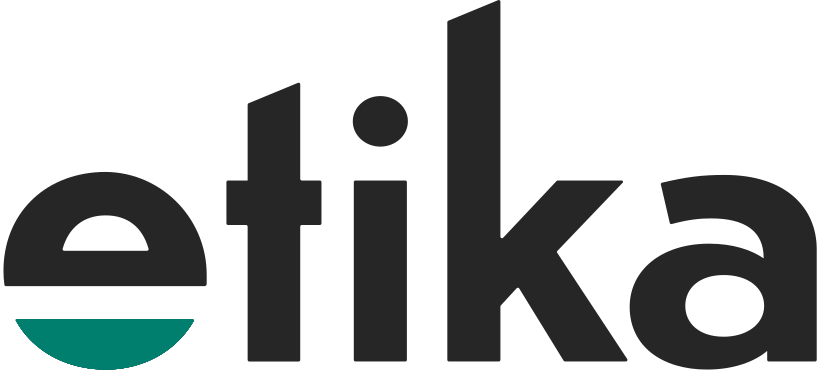 In their own words, which sum it up pretty perfectly if you ask us, etika provides a responsible and fair approach to lending money.
They're privately owned, and their top priority is making a positive difference in the world of finance, with equality underpinning every decision they make as an organisation.
Why did we choose etika?
For starters, etika are fantastic at what they do. They provide a wide range of finance options, with a simple and quick decision making process and overall, a high quality service.
But what really attracted us to etika was their values, and how much they align with our own as a business. We also like to be fair with our customers, just like etika, and we pride ourselves on the transparent and honest approach we bring to the number plate game.
There are no hidden fees with etika, either, which is the case with ourselves, and when you buy a number plate with National Numbers, you know you'll receive a high quality service, with everything explained in as much detail as you need. No hidden fees, no extra costs, no nasty surprises. Just like etika.
In essence, ethics is, as the name suggests, the key driving force behind etika, which is also the case with ourselves, so we aligned perfectly as a partnership.
What we now provide.
Thanks to our new finance partnership with etika, we are able to provide fantastic options for buying a private number plate with finance.
These come in the form of 14.9% APR representative loans on millions of registrations, with finance terms available over 48 months.
Let's take a look at some examples of private number plates you can buy on finance.
Examples of private number plates to buy with finance.
If you're looking to buy a private personalised number plate with finance, we have a massive amount of options to choose from. Take a look at some of our number plate options below and the finance available with them.
Take N28 ABN, for example, which after DVLA and transfer fees, comes in at a total cost of £315.20.

If you were to buy this number plate with finance, however, paying a 10% cash deposit of £31.52 up front and choosing 48 monthly payments, then the monthly payments for this plate could be as low as £7.78 per month. This could also be the case for any other plate of this value that has finance available.
(Please note, however, that this is a representative example. Finance approval is not guaranteed. All finance applications are subject to etika's eligibility criteria and credit assessment.)
Own a taxi? You could buy a fantastic Irish number plate, TXI 663, from National Numbers for £510.08, including all DVLA and transfer fees.

Again, choosing 48 months finance at 14.9% APR representative, you could be looking at a deposit of £51.80 initially, followed by monthly instalments of £12.62 should you qualify.
The same numbers apply when buying the private plate T19 NGS, which nicely spells out TINGS, as well as another taxi number plate, TXI 883.

Both of these options could see you paying monthly instalments of £12.62 for a plate worth over £500 if you qualify for finance.
(Again, these are representative examples and finance approval is not guaranteed. All finance applications are subject to etika's eligibility criteria and credit assessment.

To be honest, these are just the tip of the iceberg. We have over 64 million private number plates available to buy online, with finance options available on loads of them.
Buy a private number plate on finance today.
Buy a number plate online with National Numbers today and bag yourself the perfect personalised plate with a finance offering that suits you.
From new style millennium number plates to prefix registrations, suffix personalised reg, cherished private number plates and Northern Irish registrations, we have lots of options with something to suit every budget, thanks to our competitive prices and new business relationship with etika.