The start of the Premier League is just around the corner, and we cannot wait to get things kicked off.
Even though we're Middlesbrough-based and still languishing in the depths of The Championship, we're still pumped up and raring to go for the start of the new season.
So, with this in mind, we thought we'd run through ten of the best number plates for Premier League teams. We'll cover some new teams into the league, title contenders, and everyone in between, providing guidance and inspiration for you to find the perfect football themed number plate for the 2023/2024 season.
Let's kick things off with everyone's new favourite underdog, Luton Town.
LU70 NFC
Luton Town made history last season by getting promoted into the Premier League. A lot's been said about how small their stadium is, but you can show your support with a range of massive number plates in time for start of the new season.
Take a look at the below Luton F.C. number plates for some inspiration, and find a Luton F.C. private registration online today.
CH17 SEA
Chelsea have sold their main man Mason Mount, so can they do a job in the upcoming Premier League season? With Mauricio Pochettino at the helm, they could be one to watch in this season's title race, or it could go the other way and be a bit of a tricky period for the London club.
Regardless of their performances, you can show your support with a brilliant Chelsea F.C. plate available exclusively with National Numbers.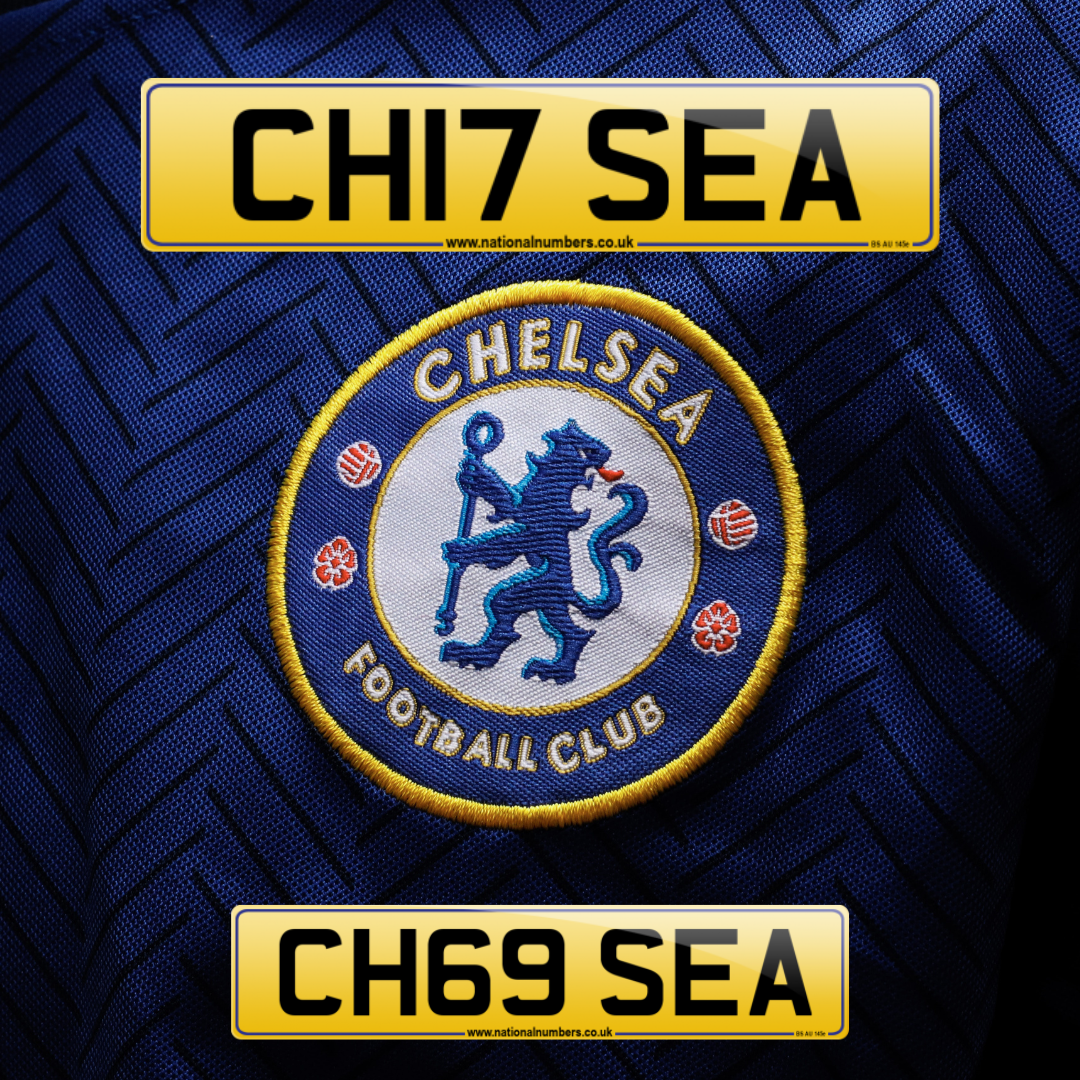 Buy CH17 SEA here, and if you fancy a different option, take a look at CH69 SEA online with National Numbers.
You can also browse all of our Chelsea number plates at this link or give our sales team a ring on 01642 363738.
SP58 URS
The team everyone loves to laugh at, Spurs are hoping to hang on to Harry Kane and have a big season under no-nonsense manager Ange Postecoglou. Will they achieve something sensational? We'll see.
And while results are never guaranteed as a Spurs fan, you can rest assured that we have a range of Spurs-related number plates available to buy online.
You can also go direct and buy SP58 URS with National Numbers.
WE21 HAM
Love blowing bubbles? Pretty bubbles in the sky? We've got the plate for you. With The Hammers hoping for a strong campaign in the upcoming season, you can show your love for West Ham with this brilliant private registration.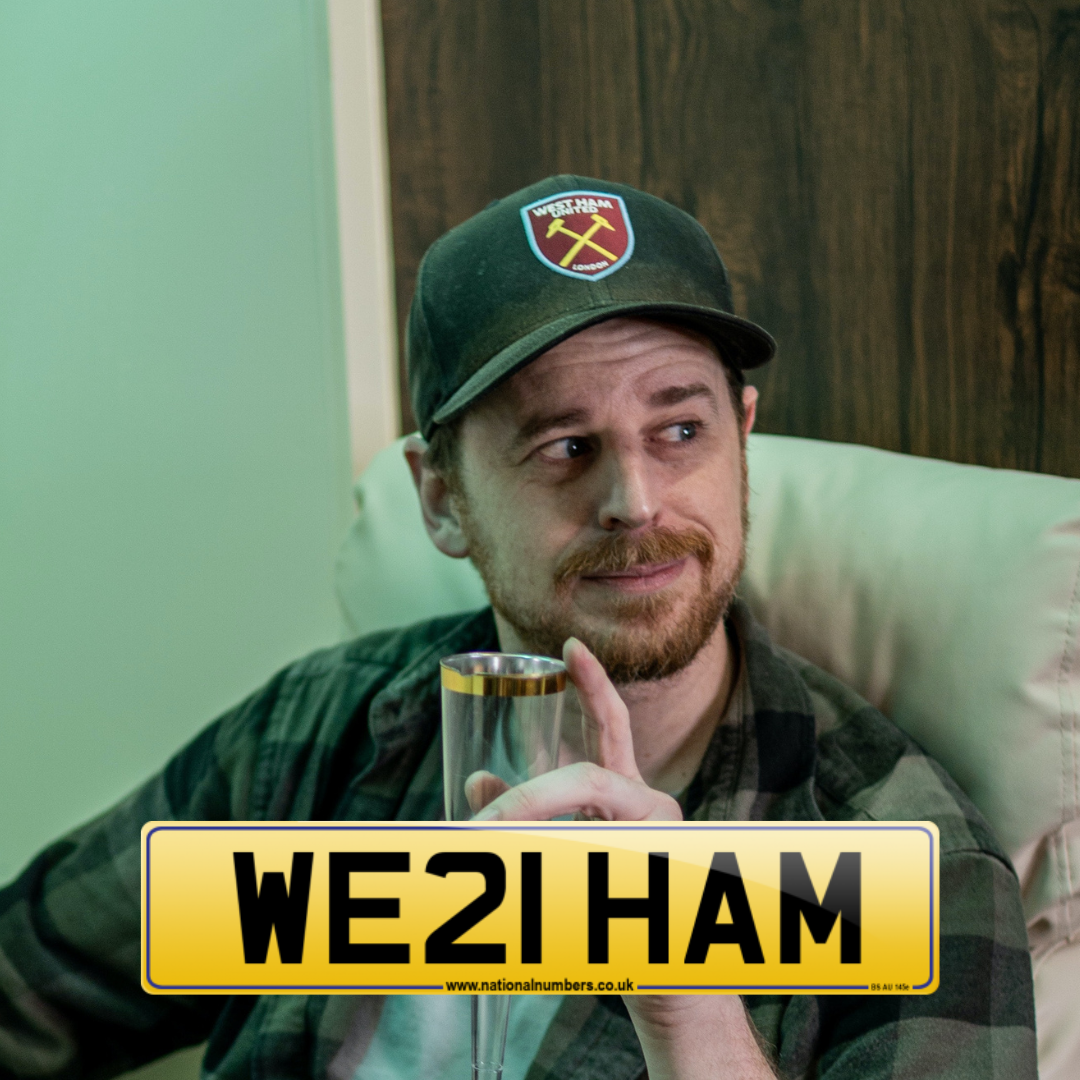 Buy WE21 HAM online today with National Numbers. You can also find more West Ham number plates here.
MU23 UTD
One of the best football number plates currently available, MU23 UTD is perfect for any Manchester United fan. Are you a red devil looking to show your support in a unique, memorable way? Buy MU23 UTD with National Numbers today.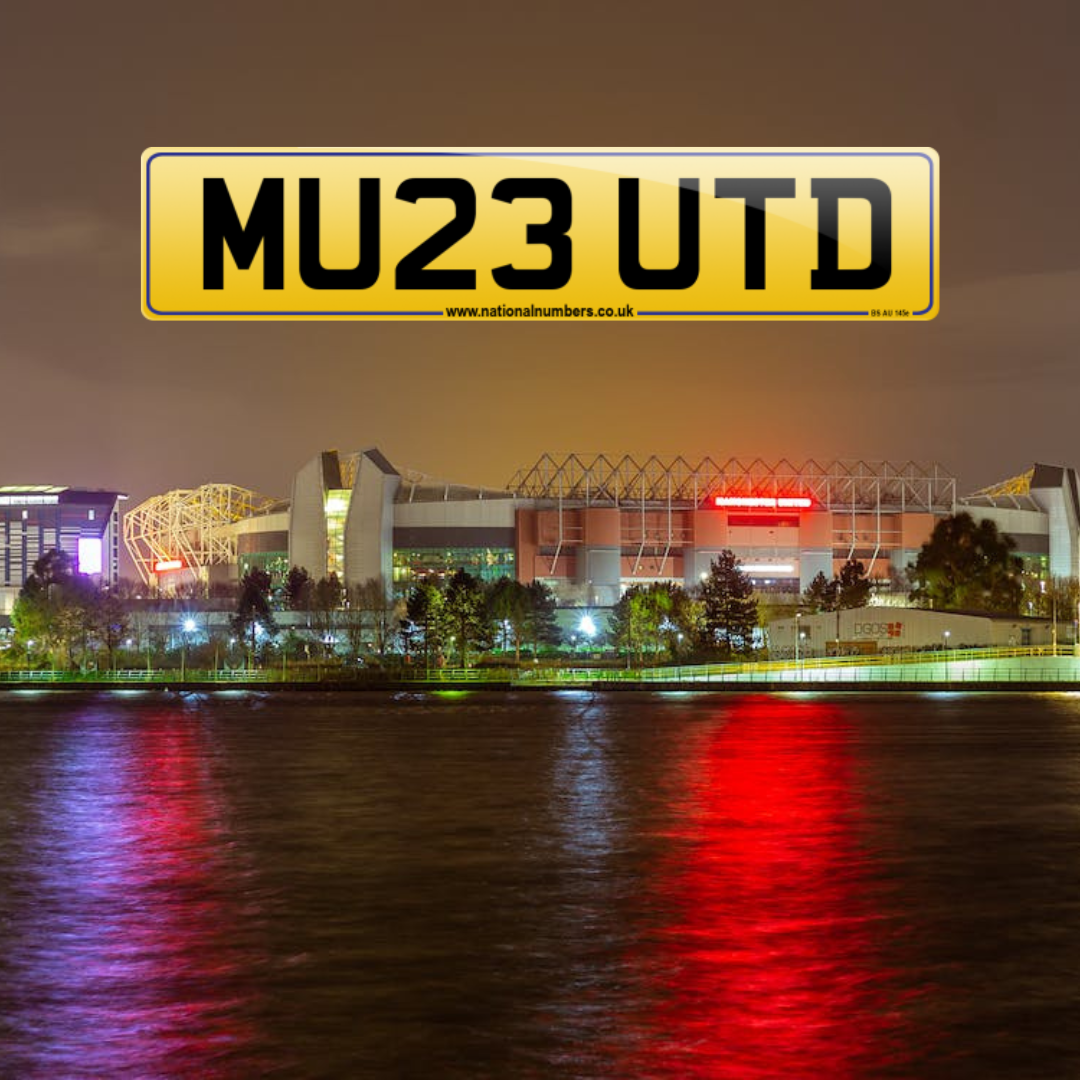 And for more football private number plate inspiration, call our footy-mad sales team on 01642 363738.
NU321 UFC
The Geordies have some wealthy backers behind the scenes, but can they do the job with the big dogs next season? The Geordie faithful are fanatic to say the least, and we have a wide range of Newcastle United F.C. number plates available online to help show your support.
NU321 UFC, however, is our personal favourite, even though we're hardwired to dislike anything Newcastle-related since we're based in Teesside.
To show your allegiance to the black and white army, buy NU321 UFC with National Numbers today.
We won't judge. Much.
VIL 774
Aston Villa are firm favourites of the soon-to-be King, but are you a fan? If so, we've got the number plate for you.
VIL 774 is a unique plate as it has a letter "I" on show. This is because it's a Northern Irish registration, which don't worry, is perfectly legal on UK roads.
A great way to pledge your allegiance without splashing too much cash, buy VIL 774 online exclusively with National Numbers.
You can also take a look at V123 LLA for something a little more high-end.
KOP 805S
Are you the King of The Kop? You could be with this unique Liverpool private number plate.
Named after their world-famous stand, this is probably one of the best football themed number plates on the market today.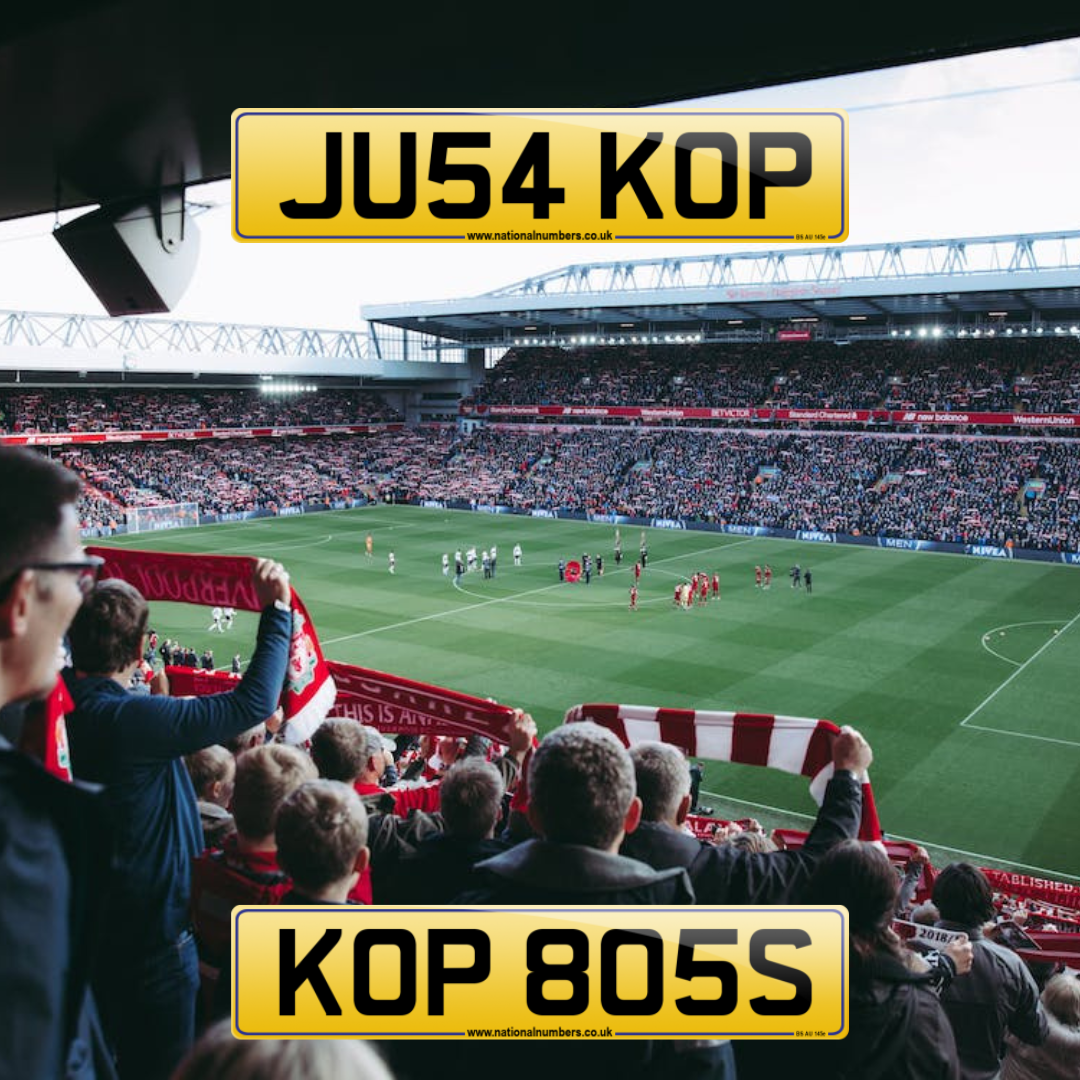 Buy KOP 805S online today. And for something a little different, you can also buy JU54 KOP with National Numbers.
WO71 VES OR WO19 VES
Next, we have two plates that equally show your affection for the mighty Wolves. These two don't need much explanation, to be honest, and quite clearly demonstrate who it is your passion belongs to in the world of football.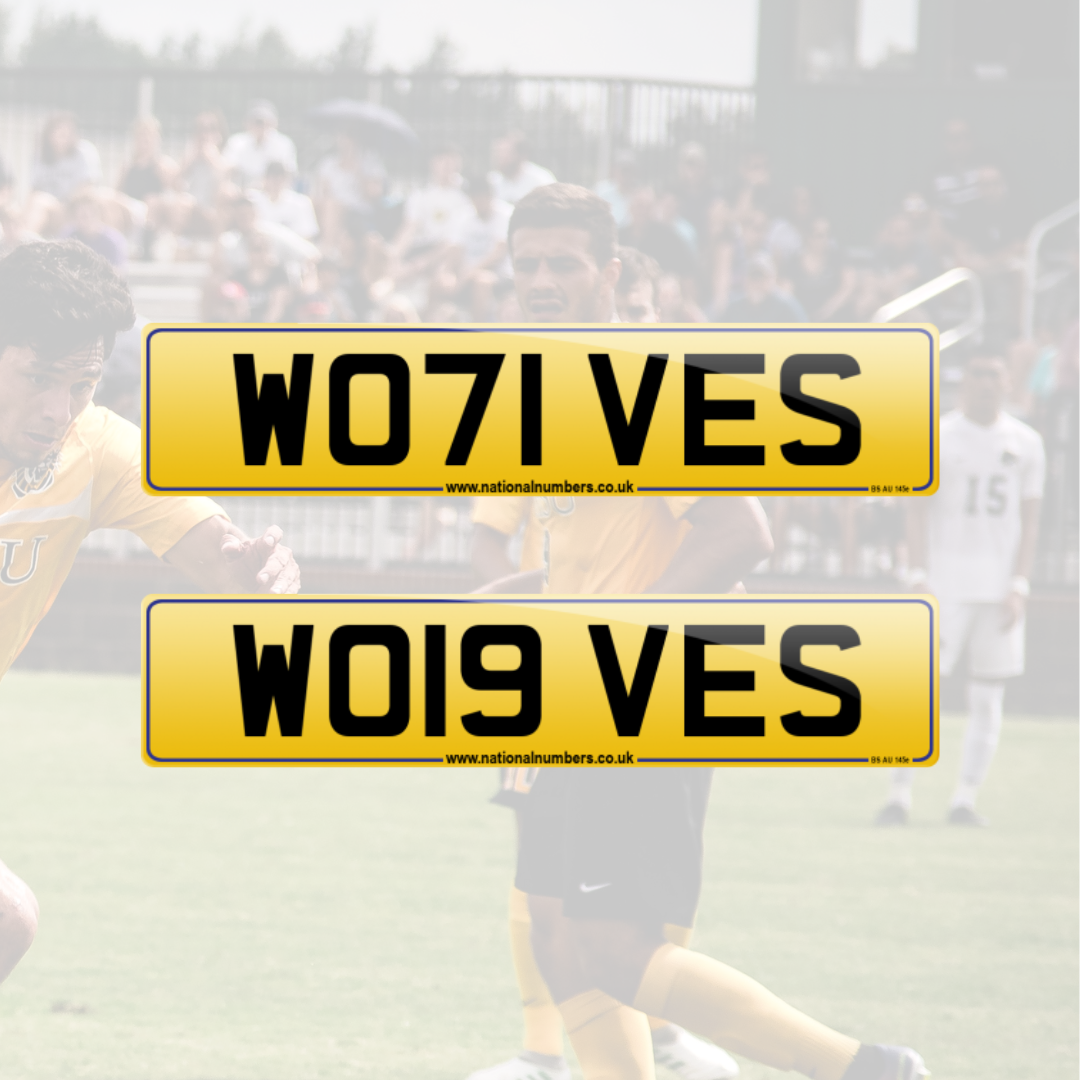 Buy WO71 VES with National Numbers today, or enquire about WO19 VES, instead.
Both are available exclusively with National Numbers, so you won't find them cheaper anywhere else in the UK.
EV73 TON
Narrowly avoiding relegation last year, Everton will hope for a more successful 2023/2024 campaign in the Premier League.
We have a massive selection of Everton private number plates exclusively available online, so take a look and take your pick.
Buy football private number plates with National Numbers.
With over 40 years-worth of experience, bags of knowledge, and a stadium's worth of passion, National Numbers is the best place to buy private number plates with football in mind.
No matter your team and no matter the division, browse the National Numbers website to find the perfect football private registration.
Alternatively, you can give our sales team a ring on 01642 363738 for inspiration and advice.