On September 1st 2001 the DVLA introduced a new compulsory font for all number plates in the United Kingdom. This font was released with the aim of making number plates more easily read. Any number plate attached to a vehicle after this date must meet the requirements detailed below.
Everything You Need to Know About Number Plate Fonts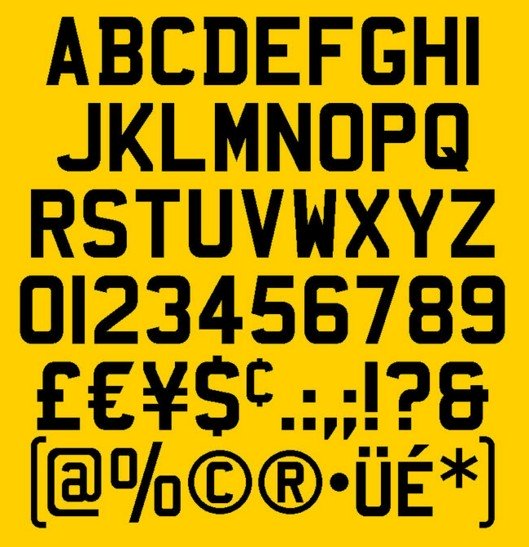 ---
The Name
All UK number plate fonts use what is called "Charles Wright" font, which is named after its original designer. The font was used on many old style number plates before an updated version was used, which is sometimes called "Charles Wright New".
---
Spacing
UK number plate fonts are monospaced. This means that every character (except I / 1) is of equal height and width.
On top of this, all other spacing is uniform. There must be an exact gap of 11mm between each character, as well a 11mm margin around the outside of the number plate. The space in the middle of a registration number must be 33mm.
---
Size
As mentioned, UK number plate fonts are monospaced. All letters (except I) and numbers (except 1) are the same height and width.
Characters must be 50mm wide and 79mm tall. In addition the thickness of each stroke on the characters must be 14mm.
---
Illegal Number Plate Fonts
Only two font are legal in the UK: standard and 3D effect (aka two-tone). Previously available fonts such as italic, highline and carbon are now prohibited.
Additionally you cannot add anything extra to a number plate other than flags and borders. This means that, for example, you cannot add your own slogan beneath the registration on the number plate (this space is for the name of the manufacturer/supplier of the plate) and you cannot add any custom image to the side of the number plate.
---
Penalties
Those caught using illegal or misspaced number plate fonts can be fined up to £1,000 for the offence and the vehicle will fail its MOT.