The much anticipated 20 registration plate series has arrived and 20 reg number plates are now available to buy. This provides a rare opportunity to pick up an incredibly sought-after private reg, with almost 8,000,000 DVLA number plates to choose from.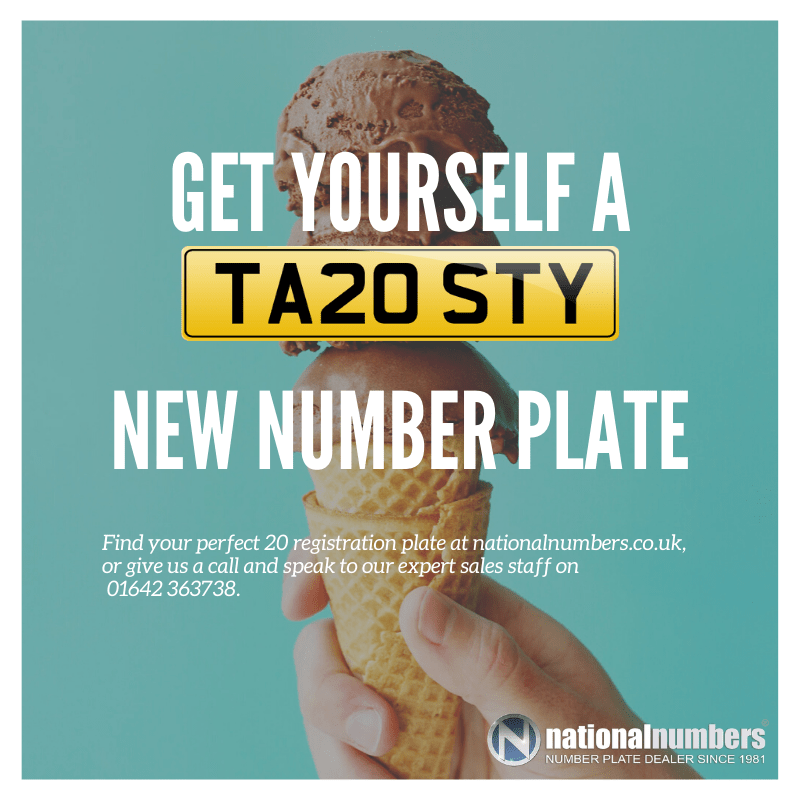 Why Should I Buy a 20 Plate?
Alarm bells might start ringing when you find out that the DVLA allow you to make your car look older with a private registration, but not newer, (more of that here). This means that if you purchase a 20 number plate, you are not able to put it on a vehicle unless that vehicle is registered to the UK on or after 1st March 2020.
However, all is not lost. If you don't own a vehicle registered from 1st March 2020, you can purchase a 20 registration and keep it on a retention certificate for as long as you wish. This nifty option allows you to assign a number plate to an eligible vehicle with no additional cost, because the assignment fee will have already been paid.
You can also secure a 20 reg plate and keep it on certificate as an investment, and with the ever-increasing interest in this series, that could well be an excellent shout. This makes having a certificate ideal as allows you to sell your private plate in the future, turning a tidy profit in the process. If you don't do this, somebody else might snatch up that 20 registration you had your eye on, only to sell it on down the line at a much more inflated cost.
Thousands of Registration Plate Combinations
There are a whole host of new, very popular words and combinations available with the 20 number plate registrations. Lots of names, car and initial combinations are now available so whether you're a Thomas, Abdul, Megan or Brooke, there is a private 20 reg to suit you. Of course, private number plates also make a wonderful gift for a special person in your life and can be a real real treat for somebody close to you.
Variations range from the musical to sporty, love themed, military-based or Game of Thrones-inspired, or even a classically popular first name, initial or surname, just get in touch to check plate availability.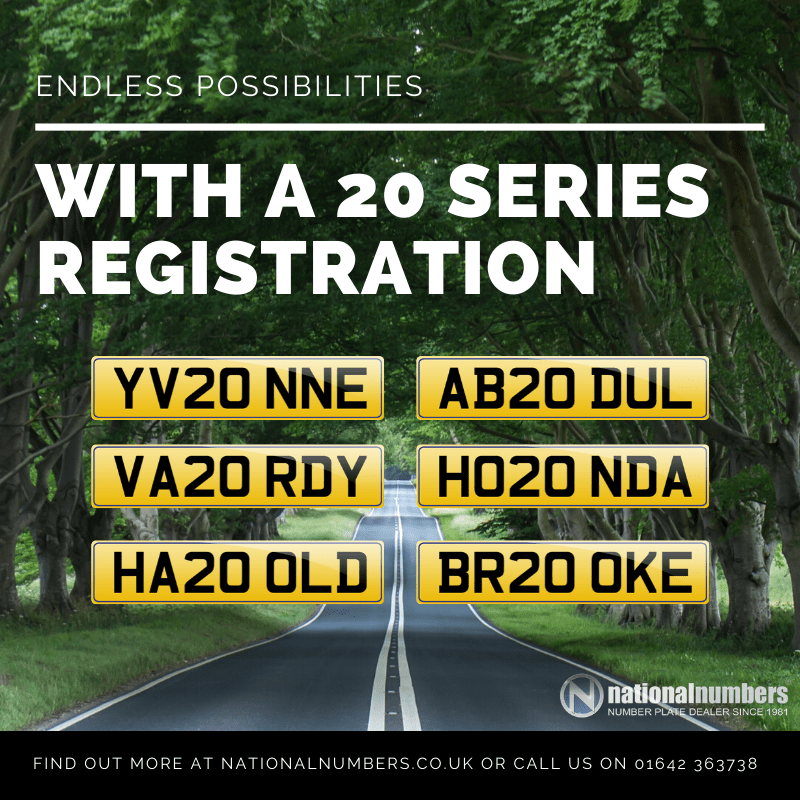 Where Is The Best Place To Buy A Private Registration Plate?
This one is a no-brainer, you purchase a 20 series private plate right here with National Numbers. Give us a call on 01642 363738, use our advanced, free search tool or fill in our 20 series plate builder.
There are lots of potential pitfalls when independently purchasing a number plate, but we are experienced private plate dealers and know how to avoid all of these for you, giving you real peace of mind. Buying a number plate online can be a mine field, but our expert staff and unique state of the art buying systems mean that we give you the best chance of getting yourself the perfect plate. We are simply the best at buying number plates, we have one of the largest databases of UK registrations with 55+ million registration combinations, covering unissued Government stock, registrations from private sellers and our own large range of stock plates. If we don't have it, it's very unlikely to be available anywhere.
We've fulfilled 98% of the orders made by private customers; while other companies and individuals struggled to even access their desired plates we were buying. Most of our registrations also come with 0% finance options, meaning you can spread the cost of buying your ideal reg, or just give us a call to discuss payment options.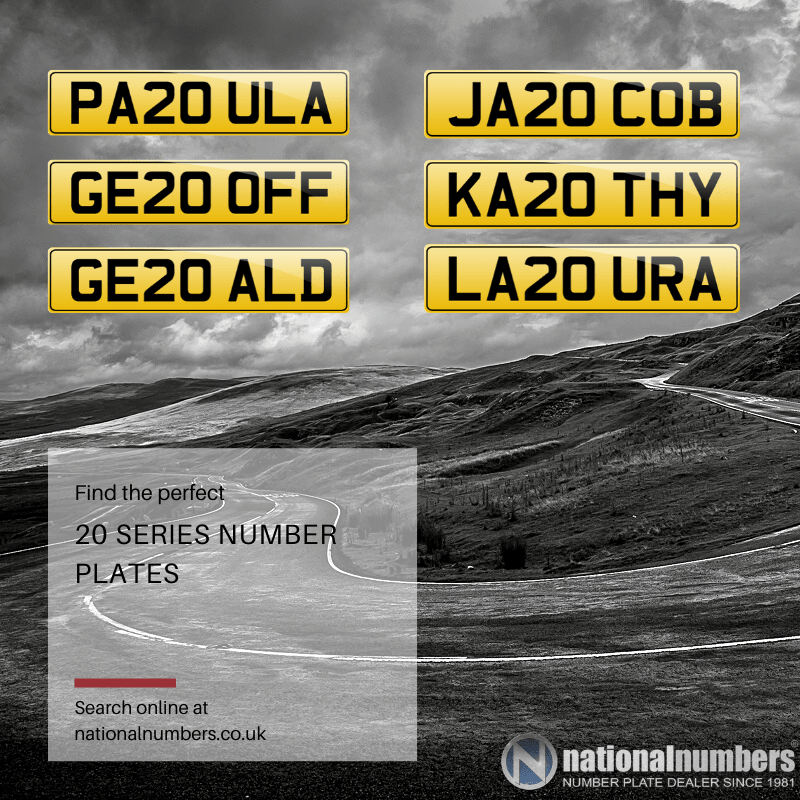 For further details, the latest availability and pricing information, or to place an order for your chosen 20 plate series registration with National Numbers, please call 01642 363738 or fill in our 20 series plate builder.