2021 will be a year to remember for a lot of reasons.
Whether it's Brexit finally actually happening, COVID-19 restrictions being lifted (fingers crossed), or that finally freed, huge container ship that was wedged in a canal for days and wreaked havoc with supply chains around the world.
But another key landmark that looks set to typify the year is the 71 series number plate release, due to go ahead later this year. But what are the details surrounding the 71 number plate release?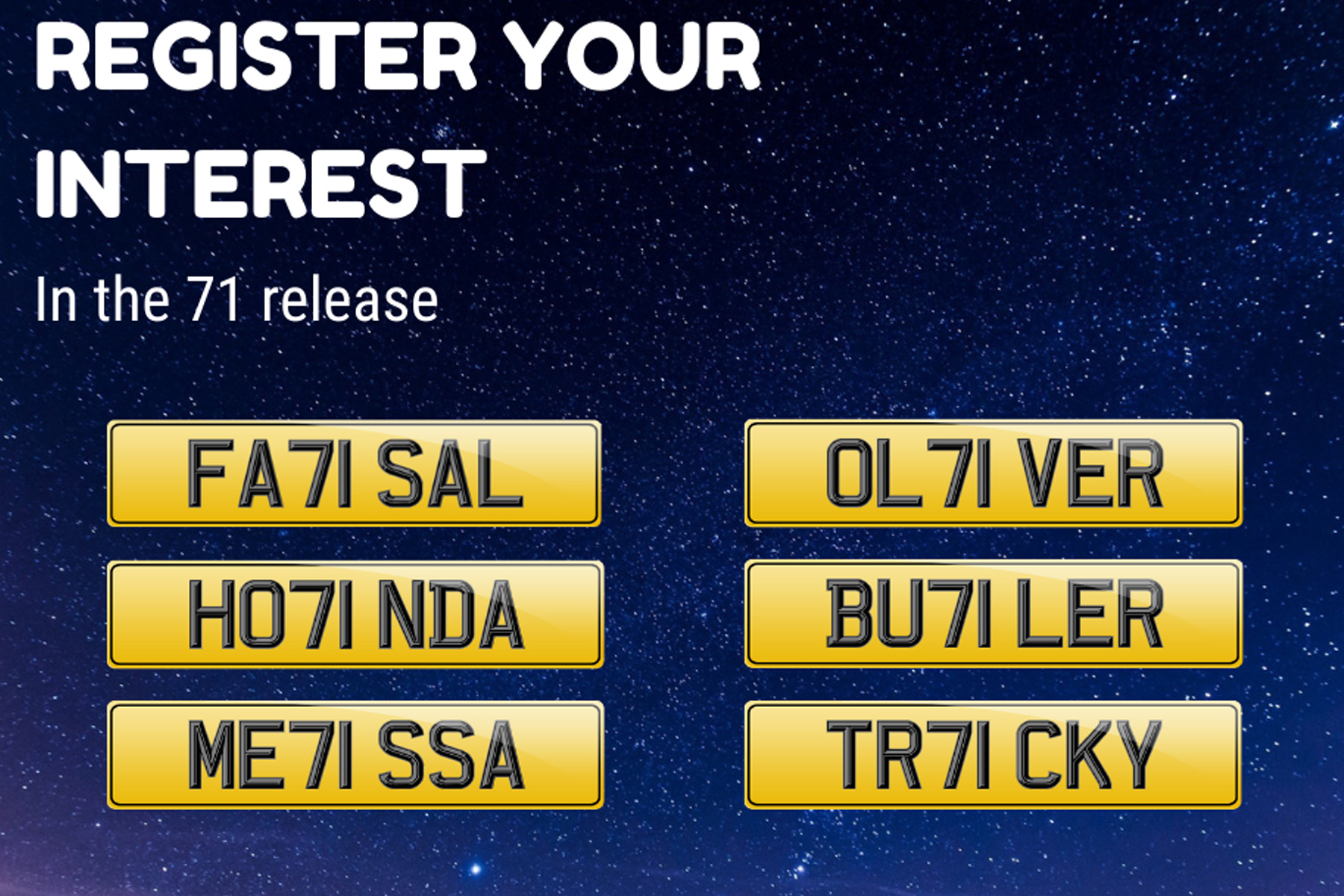 We've got all of the answers to your burning, number plate-related questions, right here at National Numbers, so let's begin with some of the more popular queries relating to the DVLA registration release.
When is the 71 Series Number Plate Release?
The big day for the 71 number plate release takes place in May 2021.
This particular DVLA number plate release is highly anticipated and looks set to be incredibly popular in the UK. Probably due to the huge number of combinations and words that can be seemingly made from the numbers 71.
That's why it's a good idea to get involved sooner rather than later and register your interest in the perfect 71 number plate today, so you don't miss out.
How Do I Purchase a 71 Number Plate?
Your best chance of bagging the perfect 71 private number plate is with a trusted number plate dealer. But don't settle for just any company who tells you they can help.
You're much more likely to be successful in your 71 registration hunt if the number plate dealer you choose is one of the most trusted number plate dealers in the UK.
Perhaps even one celebrating their 40th anniversary…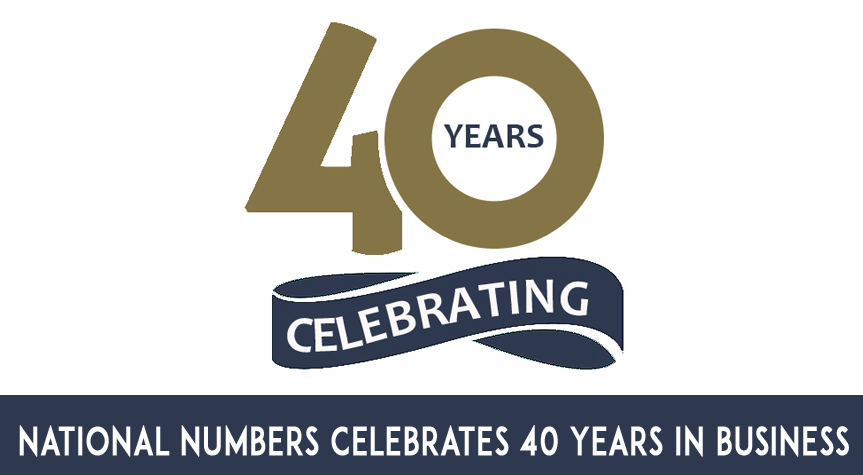 Why Use National Numbers to Buy a 71 Series Private Number Plate?
National Numbers has been operating since 1981, and we have an amazing track record of purchasing number plates at DVLA auctions. In fact, we have secured 98% of orders made by private customers at previous releases.
That success rate speaks for itself, and we've been buying from DVLA number plate releases since the A series way back in 1983. In this time, we've developed a tried and trusted method of buying the best registrations quicker than anyone else, and with more success.
It's fair to say that we know what we're doing, and if you choose National Numbers, you know you're in safe hands with our experienced, trusted team of experts.
You can register your interest in purchasing one of these coveted 71 series number plates with National Numbers over the phone at 01642 363738 or by checking out our dedicated 71 number plate release page.
Here, you can build your ideal 71 personalised registration and get in touch to register your interest in that specific number plate with National Numbers.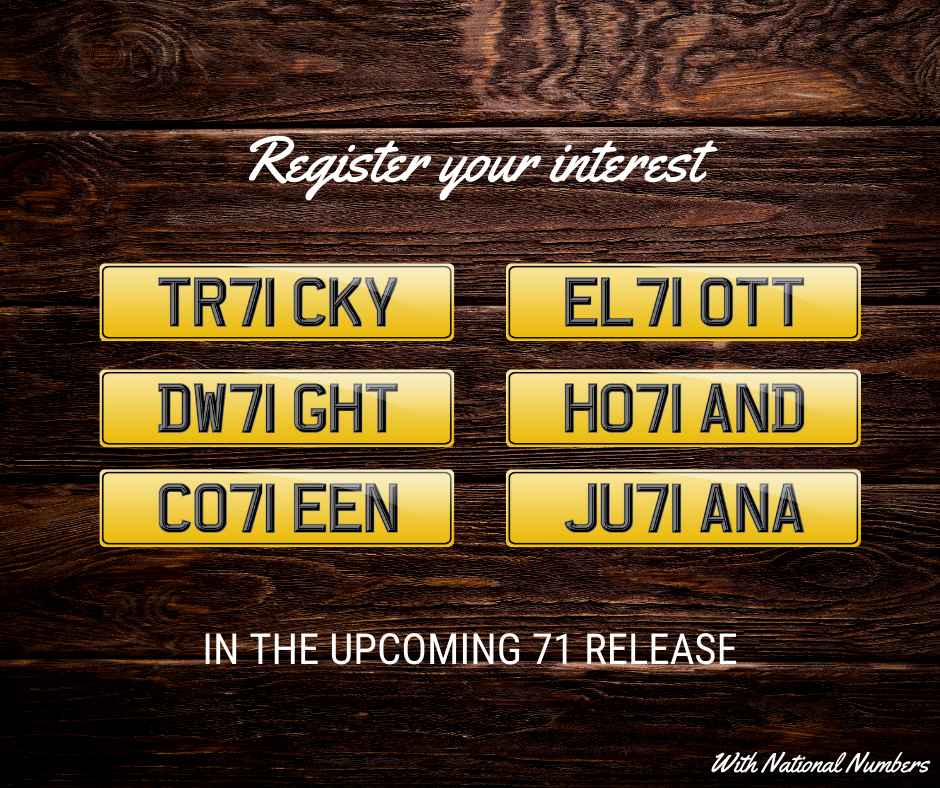 How Many 71 Series Number Plate Combinations Will be Released?
When the 71 series registrations are released, there will be around 8,000,000 new number plates available circulating around the UK.
All of these number plate combinations will become available to purchase for private buyers, and even though there are millions of combinations out there, securing the perfect one can be a chore to say the least.
That's why you need a professional number plate dealer with years of experience successfully purchasing number plates to do the heavy lifting for you when it comes to registering interest in the 71 series.
How Much Does a 71 Number Plate Cost?
The cost for the 71 number plate series depends on the private number plate you want to buy. The best course of action is to visit our 71 number plate builder, or by giving our number plate experts a call on 01642 363738.
They will guide you through availability, pricing information, and any other questions you have about how to place an order.
Get in Touch with National Numbers Today
National Numbers are one of the longest-serving, most reputable number plate dealers in the country, and we have the happy customers and years in the game to prove it.
We have immense purchasing power thanks to this experience and knowledge and are the best of the best when it comes to buying number plates.
So, whether it's registering interest in the 71 series number plate, or simply searching for your perfect private plate from the 68 million combinations we have available, we've got you covered here at National Numbers.
And for any other enquiries that you might have, you can get in touch with our team of passionate number plate experts on 01642 363738 who will be more than happy to answer any questions you have.