The Rugby World Cup is well underway, and we have a gaggle of private number plates to match your favourite teams.
From the Bleus to the Blacks, Samoans, and more, we'll provide a comprehensive list of registrations to see you through the Rugby World Cup.
Let's kick things off with our neighbours across the channel and a couple of ideal number plates for French enthusiasts.
France rugby private number plates
B10 EUS
Available for a mere £319 plus fees, B10 EUS is a bargain if we ever did see one. Almost perfectly spelling the nickname for the French rugby team – Bleus, this is an absolute steal to snap up if you're a fan of the French and their egg-chasing abilities.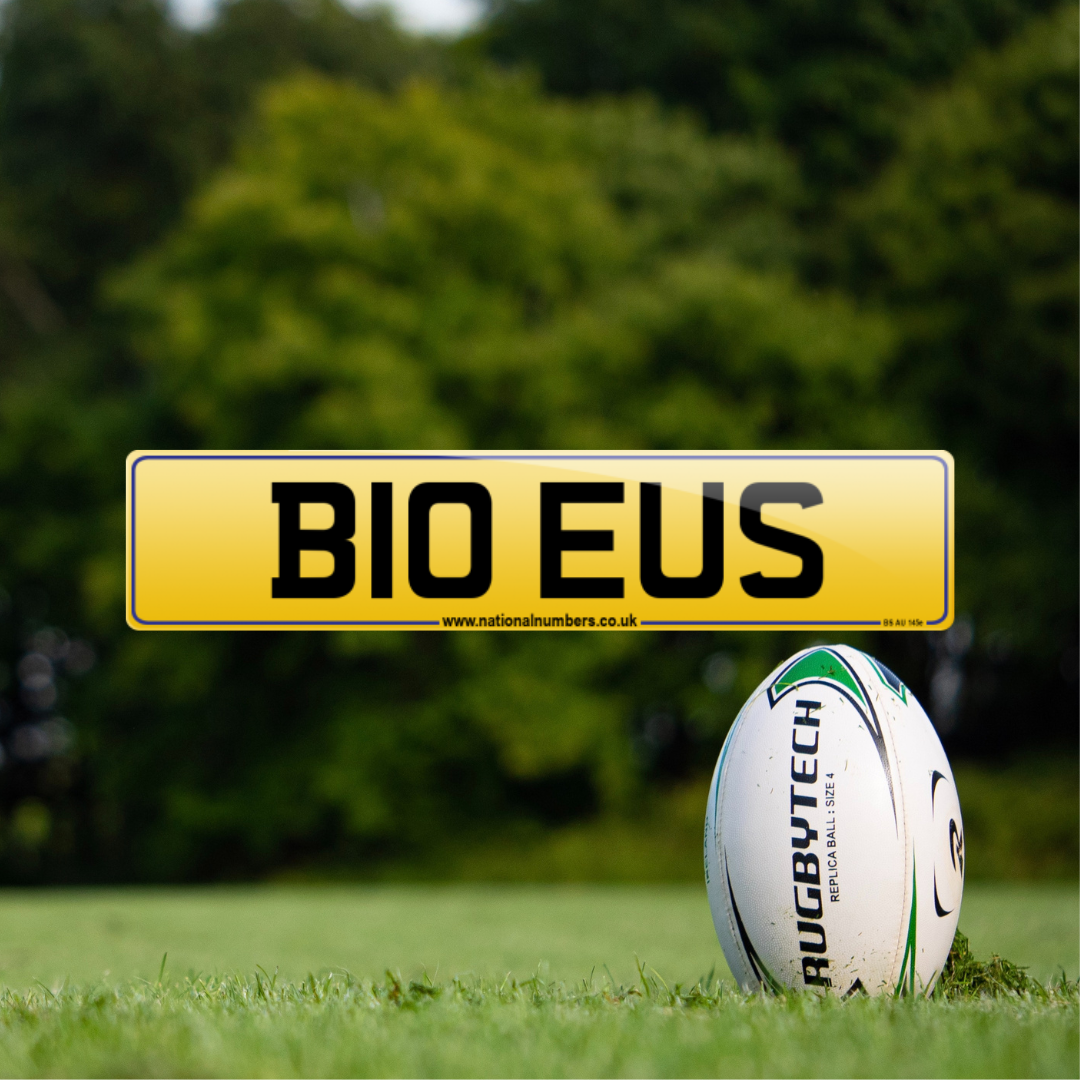 BUY B10 EUS with National Numbers.
FR18 NCE
For a more premium option, we also have FR18 NCE available for £3,995 plus DVLA fees.
No points for guessing what this one spells as it's one of the most coveted France private number plates available in the UK.
Enquire about FR18 NCE online today.
New Zealand rugby registrations
The All Blacks are powerful opposition for anybody facing them, and we've got a couple of registrations to strike fear into fellow rugby enthusiasts on UK roads.
BL14 CKK and NZ 7646
BL14 CKK is available with National Numbers for just £3,499 plus fees, while NZ 7646 is a slightly more affordable option at £1,210 plus fees.
Both are brilliant options for those supporting New Zealand this year or if you're simply from the country and want to proudly display your nation on your British vehicle.
Scotland rugby private registrations
Mon the Scots! Our closest neighbours and perhaps our most fiercest rivals, Scotland number plates are hard to come by on UK roads given the length of the word "Scotland".
SC70 LND and MR15 COT
However, if you want to show off your Scottish heritage or your love for the Scottish rugby team, you can buy SC70 LND for £3,499 plus fees with National Numbers.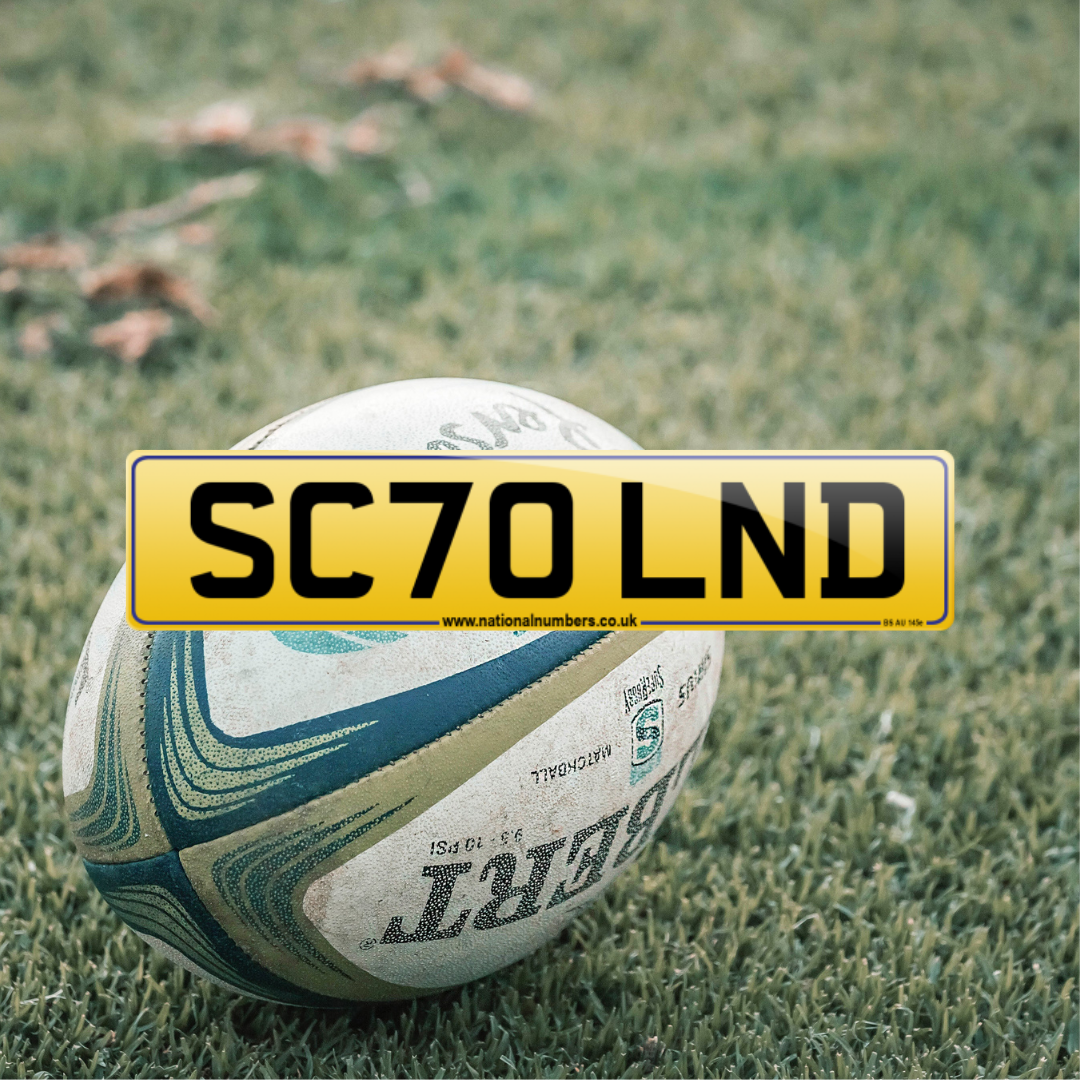 Then, there's MR15 COT, available exclusively with National numbers for £2,999 plus fees. Both can help show your English co-workers or friends where your allegiances really lie and of course, if you live in Scotland, they can act as a great patriotic private reg.
Wales personalised number plates
Rugby is massive in the country of Wales, and we've got a range of private number plates to get your Welsh blood pumping.
WA73 SON, B4 WRU, and S5 WRU
First, there's WA73 SON available for £3,999 plus fees, which spells out Wales On, or Wales Son, if you squint.
For something a little more obvious, not to mention cheaper, we also have S5 WRU and
B4 WRU, with both available for £380 each, plus fees, of course.
Unleash the dragon within you and make Tom Jones proud by buying S5 WRU here or enquiring about B4 WRU here.
South Africa rugby personalised registrations
South Africa are formidable opponents in any rugby game, and the world cup looks set to be no different.
MK10 BOK and SA 7984
Show your support for the Springboks with MK10 BOK for just £179 plus fees, or for something a little more on the premium side, you can go for SA 7984 for £5,720 plus fees.
Both are unique South Africa private registrations and would look great on any UK-based vehicle.
England private number plates
Of course, most of our readers will be England supporters, which makes two of us.
We have some of the best England registrations available anywhere at National Numbers, from EN69 LND for £2,499 plus fees to EN19 AND for £3,999 plus fees.
Finally, probably the best of the bunch, EN69 AND. This can be purchased exclusively with National Numbers, as can all the other England plates we've listed, for £3,099 plus DVLA fees.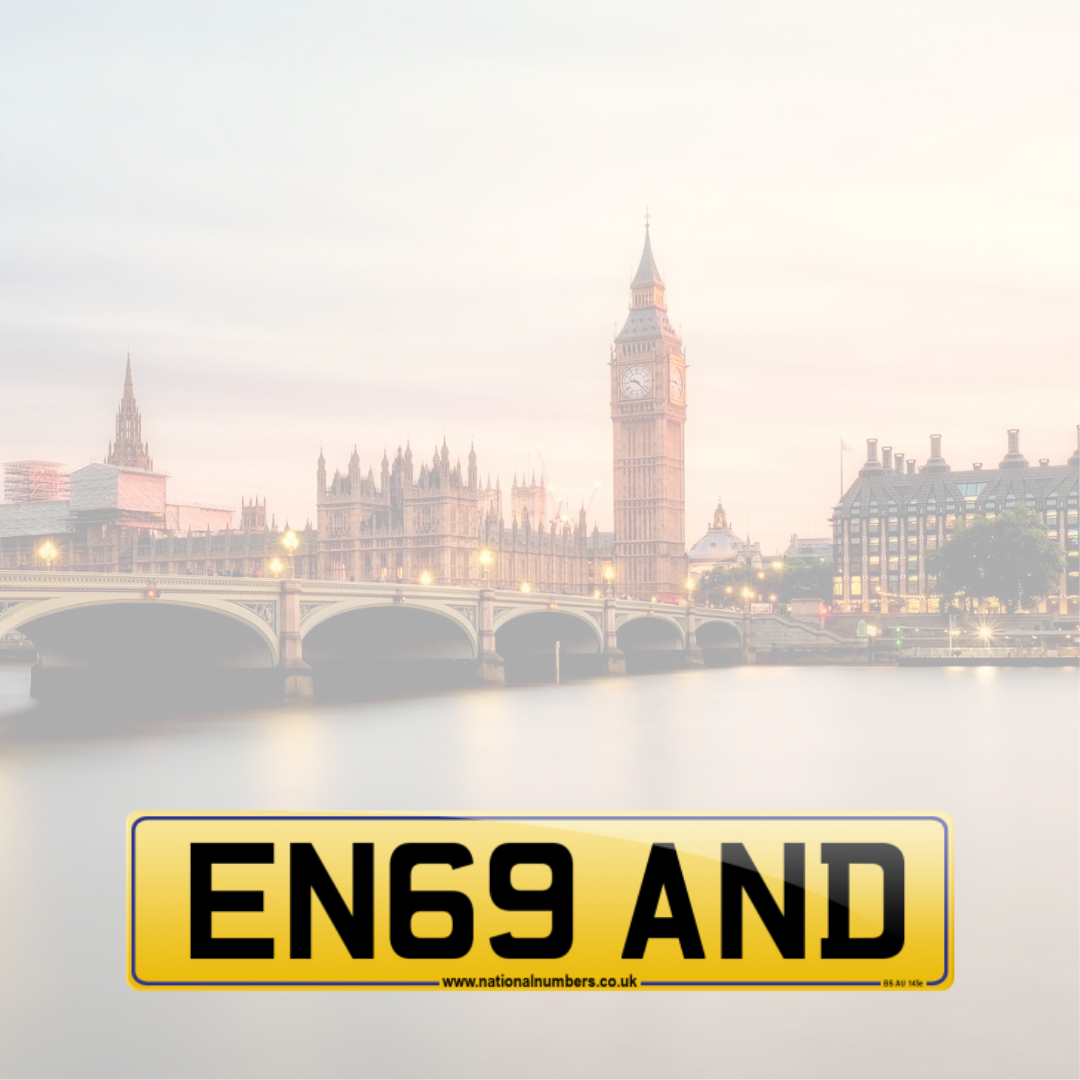 Enquire about EN69 AND with National Numbers.
Samoa private plates
Last but not least, we take a trip to Samoa, giants in almost every sense of the word, from rugby to just generally being big guys.
S6 MOA and S28 MOA
The first Samoan number plate you can buy comes in the form of S6 MOA, which is available with National Numbers for £1130 plus fees.
Then, there's S28 MOA for £199, which you can buy online in an instant with National Numbers.
Buy S6 MOA here and find out more about S28 MOA at our website.
Buy private number plates with National Numbers
Not found anything that suits you? Don't worry. We've got over73 number plates available to buy online today, whether you're looking for a rugby reg, name reg plate, or something else entirely.
With every number plate format available and a range of finance options on most plates, National Numbers is the perfect place for your perfect number plate.