Good number plates are always unique to the individual and say something personally important to them. The best personalised number plate ideas are always therefore something bespoke to the individual.
This can be a whole range of things, unique plate ideas include initials, names, jobs even pets! All of these equal great private number plate ideas and can create the most unique number plates on the roads.
We've created a handy guide of the best personalised number plate ideas, with some of the most unique number plates we could think of to truly express yourself. And most importantly, we also show you where you can buy these unique number plates!
---
Cats, Dogs, and all Pet Personalised Number Plate Ideas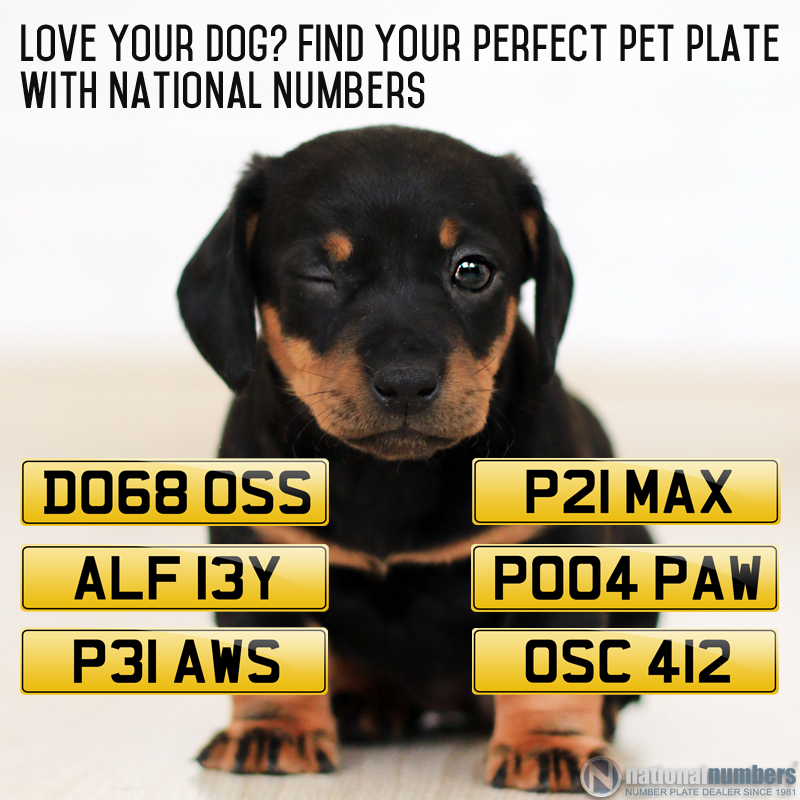 If it's a unique number plate idea you're looking for, then there's no more unique number plate than a pet registration. Cat and dog are spectactularly suited to number plates, as is the word pet if you run some sort of animal service, or business that deals with our favourite four legged friends.
Using our search tool is probably the best way to find your perfect pet plate, or you can click here to visit our specific CAT and DOG pages to find some of the most unique number plate ideas out there.
---
Jobs, Hobbies and Interest Number Plate Ideas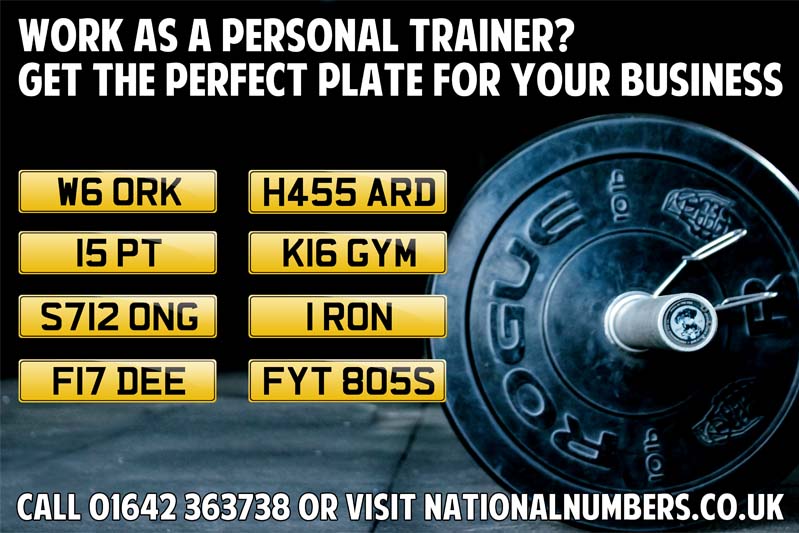 National Numbers are probably the best place for unique number plate ideas, as we have private registrations to suit every personality.
Maybe you're a personal trainer, roofer or joiner, we have an abundance of unique private number plate ideas to suit all of these, give us a call on 01642 363738 or search using our free number plate search tool above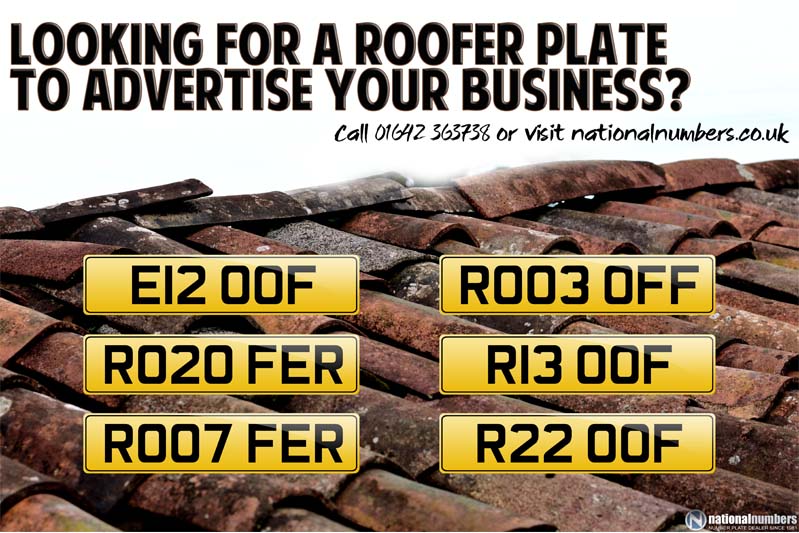 We also have a wide range of vegan and veggie number plates to suit those who live a cruelty-free way of life with regards to their diet. Good number plate ideas for vegans include V83 GAN, GR13 EEN, TH15 VEG or MR60 VEG. All are available with National Numbers, just enter your personalised number plate idea into the search tool above and we will do the rest.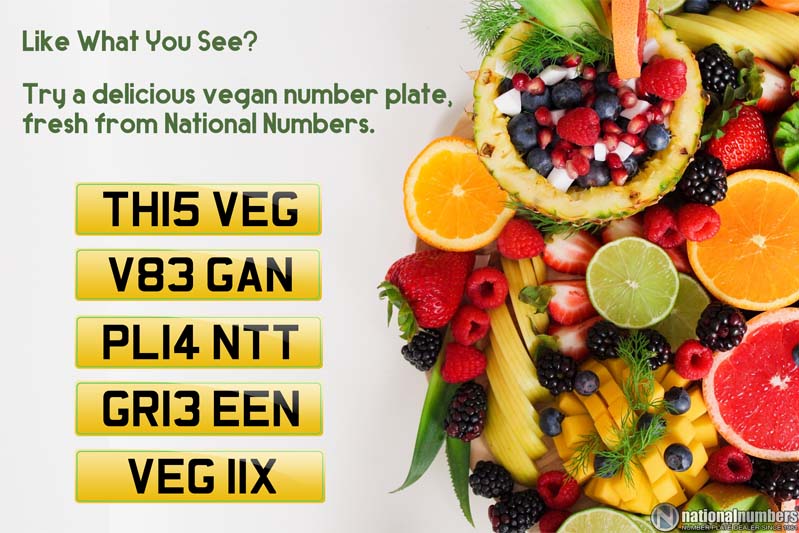 ---
Name and Initials Private Number Plate Ideas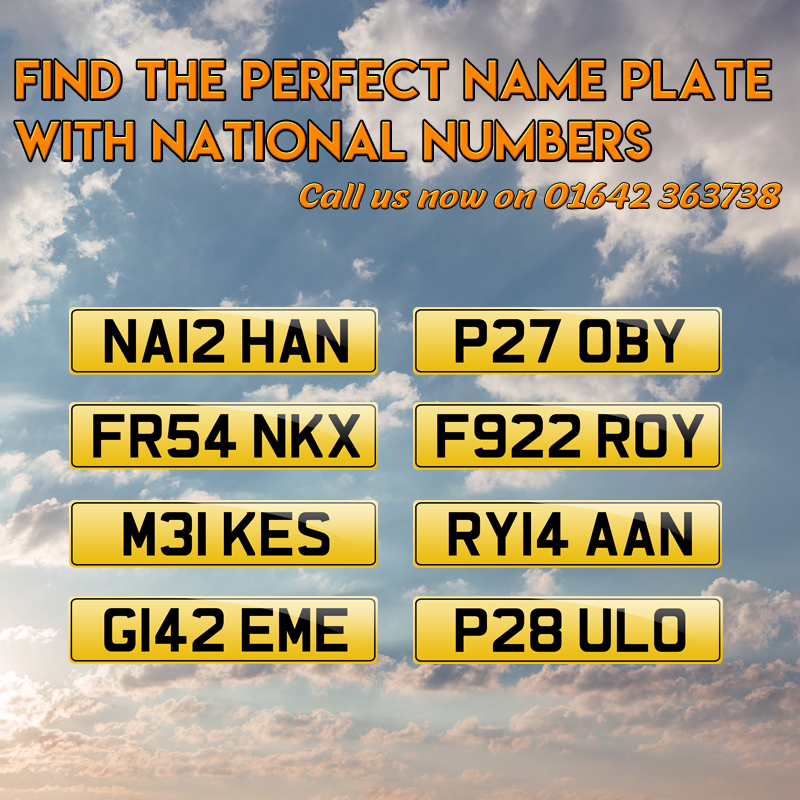 Names and initials are some of the first personalised number plate ideas that pops into your head when you generally think of a personalised plate. The hint is in the word personalised. Most of us however aren't fortunate enough to have a three letter name, and those who do tend to only be able to purchase plates for extreme amounts of money
However, fear not! As there are lots of initial plates you can get a lot cheaper than you expect, depending of course on your initials. Some are more frequent than others, but by using our fantastic search tool, you can search any three letters and we will give you every style of plate imaginable which uses those letters. So that's unique plate ideas for suffix number plates, prefix number plates, Northern Irish number plates, cherished and dateless number plates, and the new style millennium registration plates.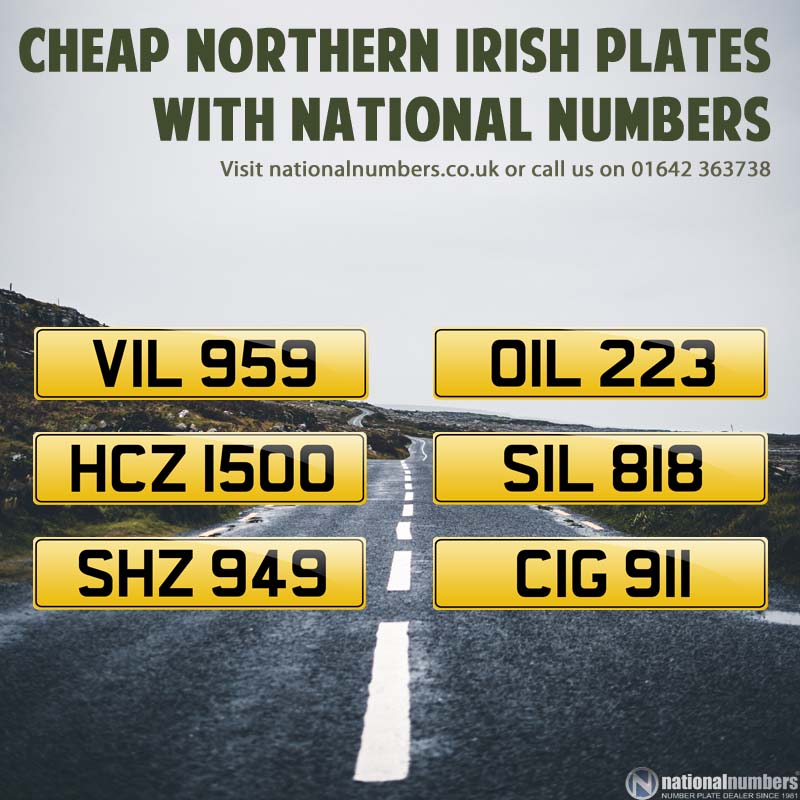 Take a look at our Northern Irish page and name number plate page to find your perfect private number plate ideas, or use the free search function at the top of this page. Just type in your name or initial, and you will be presented with a world of unique number plate ideas.
---
A Unique Number Plate To Suit Every Personality
So, as you can see, we have a huge range of unique number plate ideas fit to suit every person, name, initial, job, hobby, interest and even pet out there. So if you're interested in purchasing a unique private number plate, use our search tool above, click through to the abundance of unique number plate ideas in this article, or give our sales team a call on 01642 363738.