The environment is a hot button topic at the moment, which is pretty understandable given the scale of the issue the planet is facing.
The new-found emphasis on the climate means that on a personal level, people are changing their habits to help secure a future for generations to come. However, it's the world of business that really needs to take heed, and one of the worst offenders when it comes to harmful greenhouse gas emissions is the automotive industry.
Especially because of the fact that all new vehicles sold in the UK must be at least partly electrified by 2030.
In this blog, we'll take a look at the world of electric vehicles and green number plates and their impact on the industry. We'll explore how people and businesses can help prolong the lifespan of the planet by going green with their car and number plate choices, and we'll also look at the measures National Numbers and our parent-company Jepson & Co Ltd are taking to create a more environmentally-friendly number plate industry.
Let's start by looking at electric vehicles and why they're important for driving change in an otherwise problematic industry.
Electric Vehicles and the Environment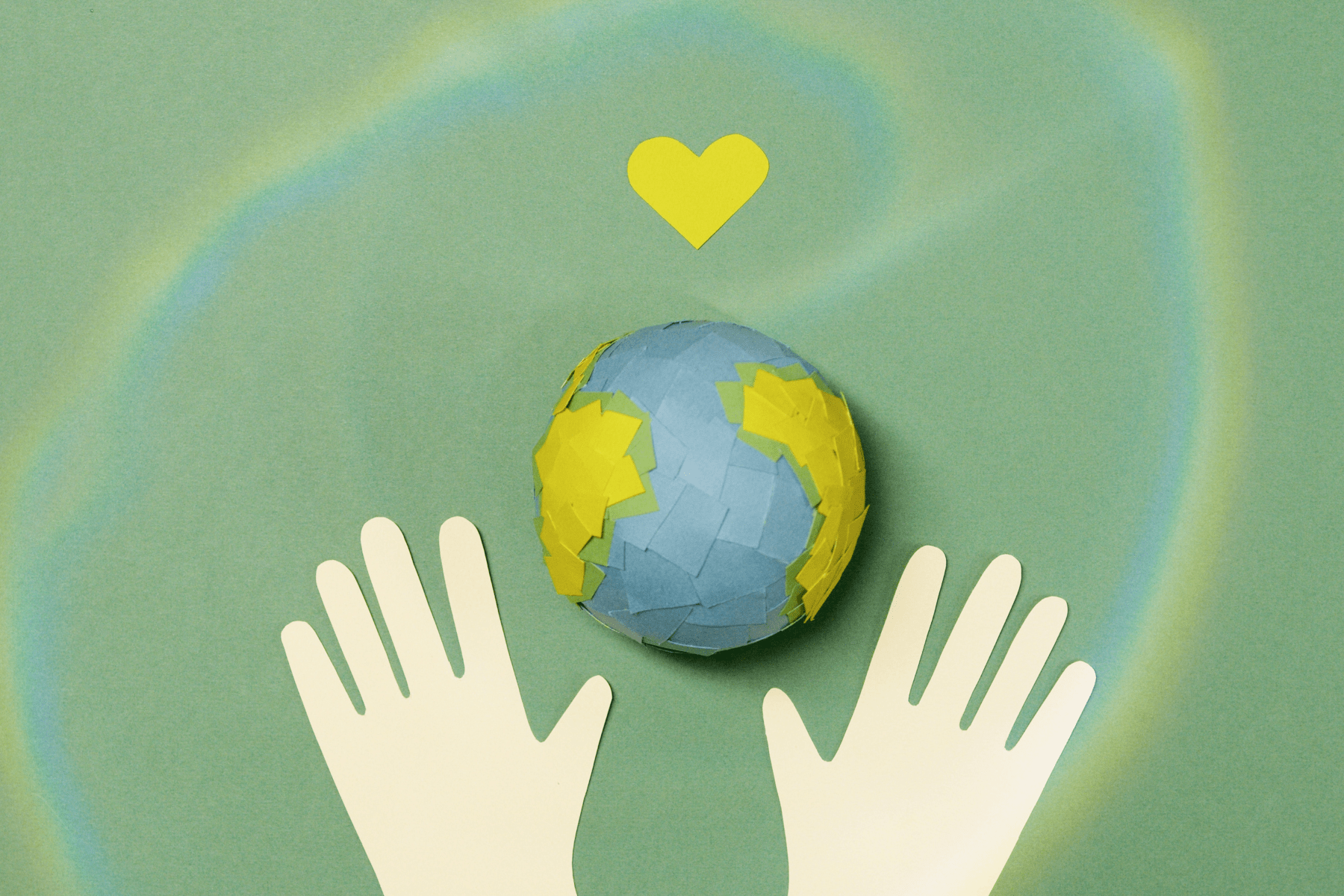 Electric vehicles (EVs) have risen to prominence lately due to the simple fact that they're much more environmentally friendly than diesel and petrol cars. Everyone from Mercedes to BMW, Porsche and Nissan are getting involved in the electric car game, as government's around the world pledge to become carbon neutral in the next decade or two.
Tesla and Polestar are great examples of electric car manufacturers leading the charge (get it?), as they're not only leaders in the electric vehicle game thanks to their incredibly efficient, electric-powered cars, but because they don't make their vehicles to order like many other top car manufacturers. Instead, they make set amounts of each model and then sell them on until they're gone. This means lead times are reduced for a high-end, premium vehicle, and it means that the environmental impact is reduced.
And since Polestar have been Volvo Cars' performance partner for the best part of 20 years, let's take a look at how Volvo are innovating with their own EV models.
Going Green at Volvo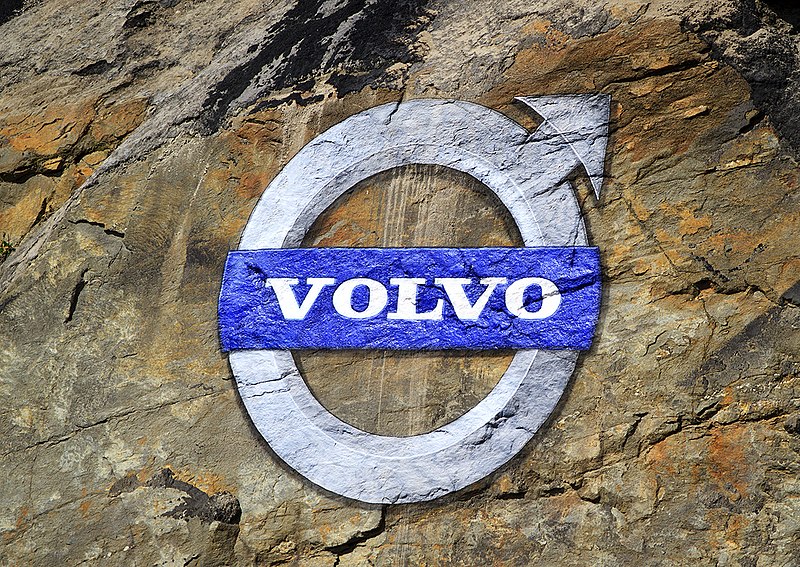 Above photo taken and copyrighted by Rodejong: https://commons.wikimedia.org/wiki/File:Volvo_Logo.jpg
Volvo are a car manufacturer looking to the future with their vehicle production, particularly with the launch of their ultra-green Concept Recharge car, which boasts an 80% lower carbon footprint than fuel-powered cars of 2018.
Using recycled materials on everything from the door panels to tyres, seats and the bumpers, Volvo look to become a beacon of change in the car game. The idea is to lead the way and in doing so, encourage other vehicle manufacturers to not only be fuel-efficient in the way their cars are powered, but environmentally-friendly with the materials used, and even the way they are produced. This is exemplified not only by the sustainable materials utilised for the car's construction, but with the promise that the factories they're made in will also run on clean energy.
All of this is part of Volvo's pledge to sell only 100% electric vehicles from 2030, and to become carbon-neutral as a business by 2040.
Buying Number Plates and The Environment
When you buy a zero-emission vehicle, AKA a pure electric vehicle in the UK, you're also eligible to purchase a green number plate, which demonstrates the eco-friendly status of your vehicle. The original incentive for green number plates was that local councils would offer benefits such as free parking and driving in bus lanes without charge, but this doesn't seem to have come to fruition in the UK. However, this hasn't put drivers off, and owning a green number plate has actually become somewhat of a status symbol on UK roads, which is brilliant because it's inadvertently led to change with drivers around the country.
This change in attitude has led to a knock-on effect meaning that more people are purchasing electric vehicles than ever before, which, as well as the obvious environmental and fiscal benefits, is due to the fact they want a green number plate. So, as a by-product of going electric with your vehicle choice, you're able to stand out from the crowd with a symbol on the front and back of your car – the green number plate, which might also encourage others to do the same.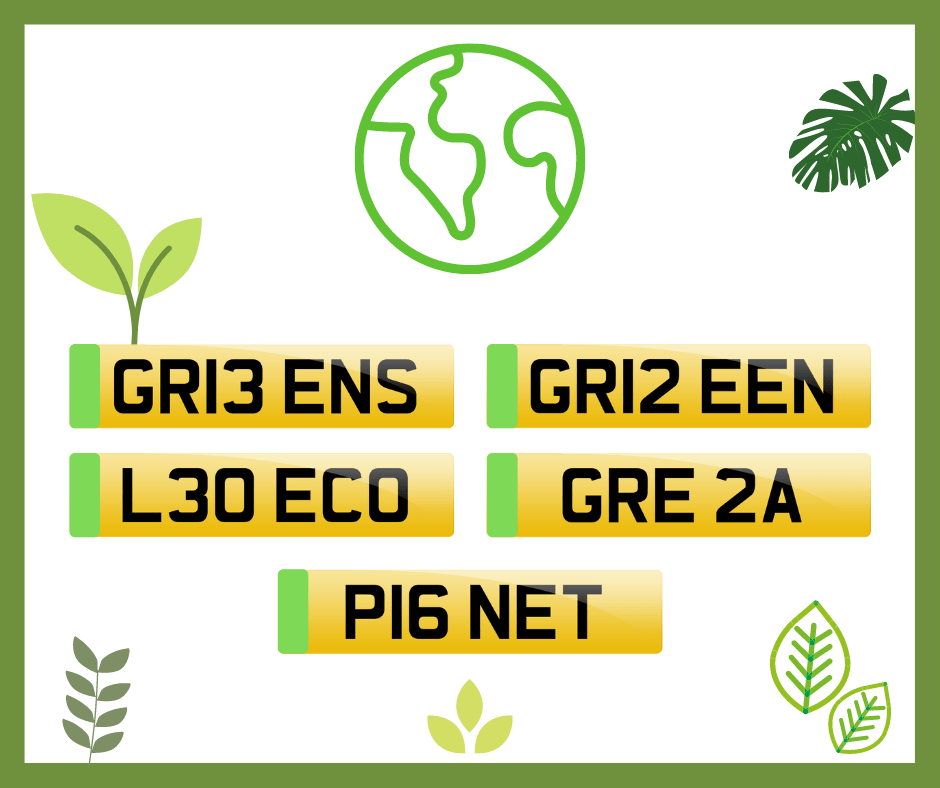 And if you're looking to purchase a green number plate, you can give us a call on 01642 363738 when you purchase your private reg, and we can provide a green number plate if you have an eligible vehicle for it to go on.
You can browse our massive range of personalised registrations to find the perfect private DVLA registration today, and give us a call to go green with your private number plate.
Jepson & Co Ltd
Next up we have our parent company – Jepson & Co Ltd, the world's oldest number plate manufacturer and the company we use to produce the physical number plates we sell the rights to.
Jepson & Co is already at the top of its game when it comes to minimising waste and their carbon footprint, with a large portion of the acrylic used within the number plates produced by the company already being recycled to begin with. Also, any waste acrylic, AKA pure acrylic that isn't used in the manufacturing process, is sent back to Jepson & Co's raw material supplier for repurposing.
The impact modifier nature of this pure acrylic makes it very difficult to recycle, except for very specific products. But Jepson & Co Ltd make it their mission to ensure nothing is unnecessarily wasted and materials are used for worthwhile purposes, like in tarmac for new roads. Any waste that can't be repurposed gets incinerated for domestic power, which actually creates more energy as a result, rather than being left for thousands of years in landfill sites across the globe.
Jepson & Co ltd also have a dedicated Health, Safety & Environmental Manager and aim to have the respected ISO:14001 standard for environmental management by early 2022. They already have a number of hybrids on the car fleet and plan to switch a big proportion over to electric cars by the middle of 2022. Smaller changes in their factory also include switching out lightbulbs for LED and putting switches on timers, but they all add up to improvements for the environment.
National Numbers
At National Numbers, we're already pretty environmentally friendly as our operations are office-based rather than involving any heavy-duty goods production. We use Jepson & Co for all of that, who are working hard towards a greener practice in general, as we've covered.
We do, however, do our bit where we can, and our website is hosted on Rackspace and their "green" UK data centre. This data centre runs with Power Usage Effectiveness (PUE) of 1.15, compared to the average of 1.7 in the industry, and it's the first data centre in the UK to use "indirect outside air" cooling technology on such a large scale. This cuts energy use by about 80% as opposed to using mechanical cooling.
We also, as you might expect, sell a range of green number plates to go on your electric vehicle. You can browse our private number plates here, and give us a call on 01642 363738 to arrange the purchase of physical green private number plate.
Additional Benefits of Going Green with your Vehicle Choice
As well as the ethical reasons for going green, there are also lots of other benefits for choosing an electric-powered vehicle.
For example, as a business user, you can bring the tax associated with your company car down by hundreds of pounds a month for a premium vehicle when switching to electric from petrol, diesel, or even hybrids to a lesser extent. This makes it a cost-savvy move as well as an environmentally-friendly one to go green for your staff members' company cars. It's also worth noting that now more than ever, customers love a conscious business and want to buy from businesses they trust, so the profile of your company will also be boosted as a result of going green on the roads.
It's also much cheaper to run an electric or hybrid vehicle than it is to run a diesel or petrol-powered car. In fact, you can expect to pay around £1.30 to travel 100 miles via EV, which is easily ten times cheaper than paying for fuel and doing the same amount of miles.
Then, there's electric vehicle maintenance and servicing, and the fact that electric vehicles are so advanced that they don't break down anywhere near as much as their petrol or diesel counterparts. The efficiency of an electric motor is vastly superior to that of a fuel-powered engine, and the results are much lower, if any, maintenance costs for your car. Servicing is also much cheaper than with petrol-powered vehicles, generally speaking.
And to be honest, these are just a few examples and the tip of the (shrinking, by the way) iceberg when it comes to the benefits of driving an electric vehicle.
Buy Your Green Number Plate Today
For more information or to order your very own green number plate today, get in touch with our friendly sales team who will provide you with all the info you need and find you a private reg to suit your budget.
Simply call 01642 363738 to speak to one of the team, or browse our private number plates online today.