In this blog, we will cover an important topic of driving in the UK - how to renew your driving licence when over 70.
We'll discuss the best ways to get it done, why you have to do it, and some of the conditions you have to meet before you apply.
Let's start with a motivational poster by the DVLA to get you in the mood.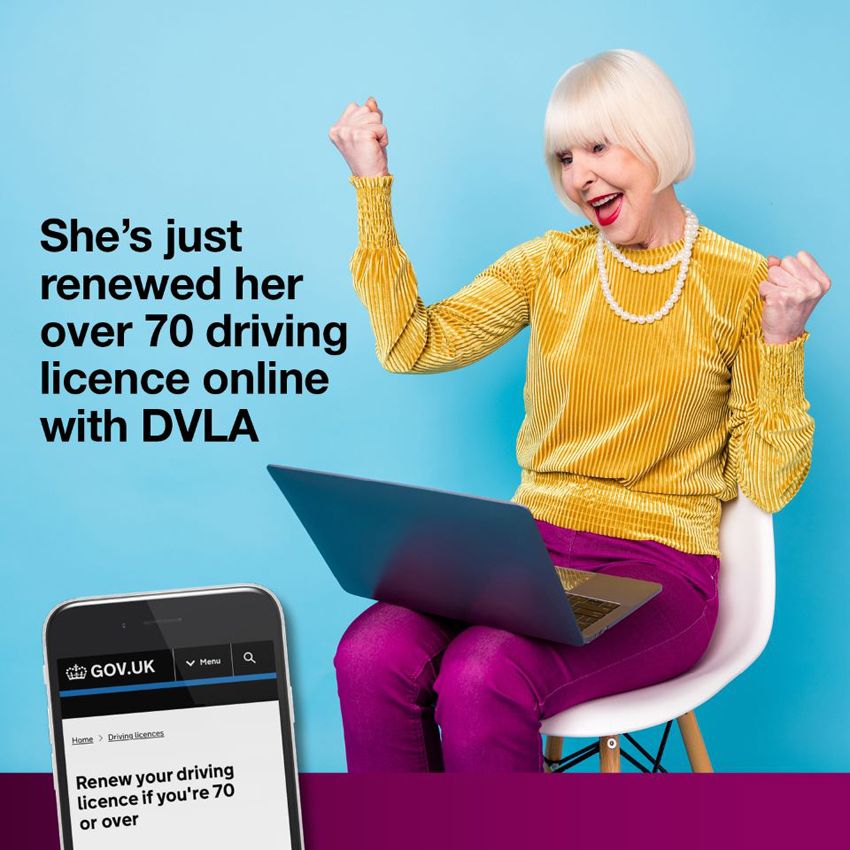 There, now we can get into the nitty-gritty.
Why do I need to renew my driving licence when over 70?
Unfortunately, it's not just wisdom you gain as you get older. It's a statistical fact that as you age, you're more likely to suffer from ill-heath in some way, mainly on the mobility front.
Things like eyesight, reaction times, concentration levels, and hearing are also likely to deteriorate once you get past the age of 70, all of which affect driving significantly.
This isn't the case across the board, and we know there are lots of fit and healthy pension-age folk in the UK. However, as a precaution, the DVLA have made it a requirement for you to renew your driving licence when you hit the big 7-0.
So, how do you do it?
Renew driving licence when over 70 – do it online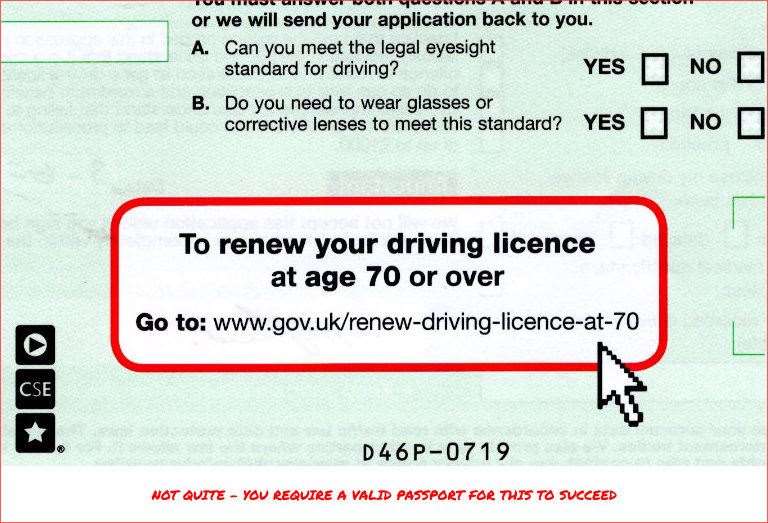 As with most DVLA processes, renewing your driving licence when over 70 is best done online.
It's quicker than doing it via post and doesn't involve lots of paperwork or paying for stamps. There are also hefty post-related delays at the DVLA at the moment, and you're likely to be waiting weeks for your application to be processed if you send it off physically.
It's also free to do it online, so not only will you save time and get your application processed more quickly, but it won't cost you any money. Which is always nice.
However, it is important to note that there are some dodgy sites out there claiming to offer this service, but charging you for the pleasure. The DVLA do not charge for renewing your driving licence, so you need to make sure the web address starts with "www.gov.uk" as soon as anybody asks you for money.
To make things simple, you can click here to renew your driving licence when over 70 online.
What you need to renew your driving licence when over 70 online
There are a few documents you need if you're looking to renew your driving licence when over 70 using the online DVLA service.
These include the following and specifically apply if you're registering with the DVLA for the first time:
An email address
Addresses of where you've lived for the last 3 years
Your National Insurance number (if you know it)
A valid UK passport number (if you want to change the licence photo).
The process is simple, and you'll receive an email confirmation once you've applied.
Renew driving licence when over 70 by post
If you aren't computer literate, then either ask somebody for help with the online process, or apply to renew your driving licence via the post.
To do this, you'll need the D46P application form, which the DVLA automatically send out to you 90 days before your 70th birthday. If you don't have the D46P form, you can use the D1 application form for a driving licence. Both of which are available at most Post Offices.
Due to COVID, you might be waiting longer than 3 weeks to get your application processed and approved, so like we've mentioned, it's best to do it online.
Conditions for renewing your driving licence
You can use the DVLA's driving licence renewal service if your British driving licence has expired or it's going to expire in the next 90 days, but for any kind of renewal, you need to meet the following conditions: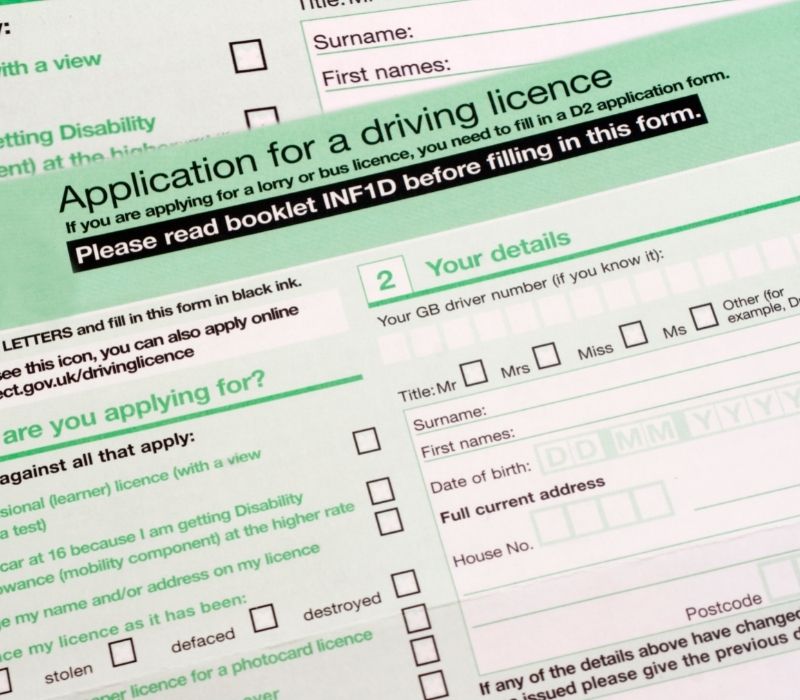 If you're renewing your driving licence when over 70, you also need to remember that you'll need to do it every 3 years. You can change your driving licence photo if you fancy it, too, every time you renew.
Can I drive while I renew my driving licence?
Yes, you can drive while the DVLA has your licence for its renewal, as long as you:
Have the support of your doctor to continue driving
Had a valid licence
Only drive under the conditions of the previous licence
Weren't disqualified as a high risk offender on or after 1 June 2013.
This also applies if:
Your application is less than a year old
Your last licence wasn't revoked or refused for medical reasons
You're not currently disqualified.
And that's about it!
Buy a personalised registration with National Numbers
Anyway, all this talk of motoring has got us excited for some number plates, how about you?
Browse our enormous range of private registrations and find your perfect personalised plate today. We have 0% finance plans across the board and are here to make the process as simple as possible. We also have 73 million private registrations to choose from, so you're absolutely spoilt for choice.
And if you're sick of hearing about doing things online, give our sales team a call on 01642 363738 and we'll help find you your perfect private number plate.