In England, we are known for our love of football.
And with a World Cup just around the corner, what better time to take a deep dive into the world of football number plates, showing you the best ones we can find and where to buy them.
In today's blog, then, we'll present you with number plates from your favourite Premier League teams, Championship teams, even international football teams to get you into the World Cup spirit.
Let's kick things off with a football number plate that could also be a pretty patriotic effort.
EN69 LND
England came as close as ever last year, being defeated on penalties by Italy in the 2020 Euro Final. Can we make it all the way in Qatar and finally bring football home? Get yourself the good luck charm of the competition with this brilliant England number plate.
EN69 LND is available exclusively with National Numbers for just £2,499.
FR18 NCE
France have got an excellent team this year, headed up by none other than PSG star Kylian Mbappé. Fancy France's chances at this year's World Cup? Maybe you have a French friend or even some French heritage yourself that you'd like to show off on the UK roads.
Whatever your reason, you can buy FR18 NCE for £4095 with National Numbers.
USA 30
Everyone loves a good U-S-A chant, even when your Premier League team has literally one American in the line-up, but how about a USA number plate? Ever the underdog in the world of football, or soccer if you're that way inclined (AKA wrong), USA might be a dark horse for the Qatar World Cup.
This is unarguably a brilliant USA number plate, and it fetches a pretty penny at £21,324. Buy USA 30 online today with National Numbers.
P20 TGL
Will this be Ronaldo's last World Cup? Messi fans might be excited by the prospect, but Portugal fans almost certainly won't, even if he hasn't exactly lit up The Premier League since joining Manchester United.
Whether you're a Ronaldo fan, Portugal fan, or just enjoy the way they play, you can buy P20 TGL with National Numbers for the bargain price of £179.
KOP 805S
Stepping away from The World Cup for now and we have this fantastic Liverpool FC number plate. KOP 805S is the perfect way to show your support for the former champions of The Premier League, and a chance to demonstrate your love for the world famous Kop Stand at Anfield.
While they aren't quite hitting the heights of previous years, nobody can argue about the quality of this Liverpool number plate.
You can buy KOP 805S with National Numbers for £4,499 at this link.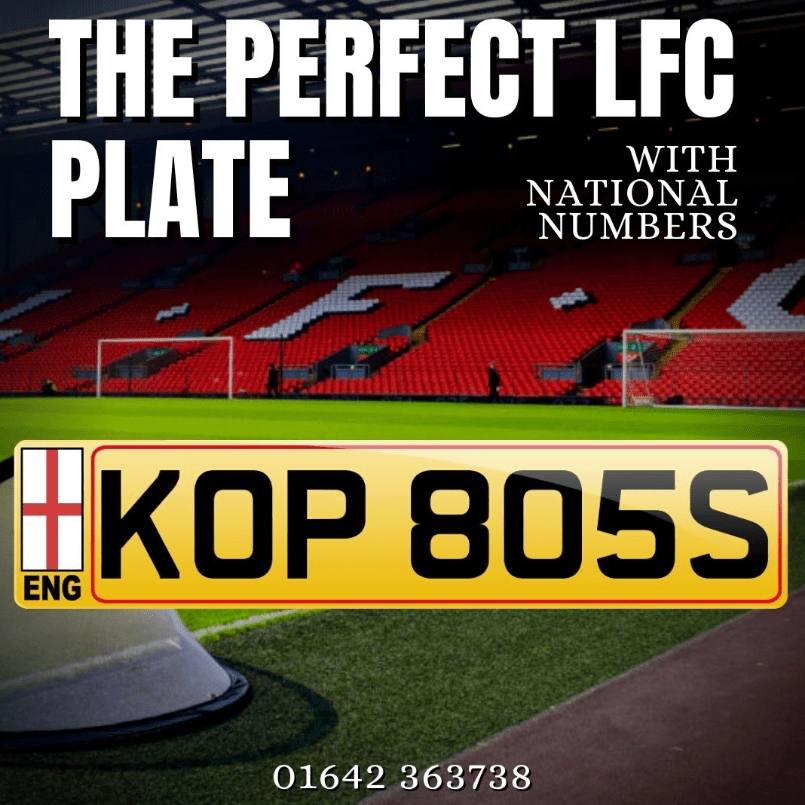 BL14 DES
This is probably the perfect Sheffield United number plate in the UK. Almost perfectly spelling the word "blades", the nickname for the Sheff Utd football team, this one is one of the best number plates you'll find for a team outside of The Premier League.
The Sheffield United fan base is a rabid one to say the least, and you can snap this absolute beauty of a football number plate up with National Numbers.
Buy BL14 DES today for £8,999.
WO19 VES
Another Premier League reg next, although for how long is anybody's guess.
We're talking about 19th place (as of writing) Wolves, who aren't doing quite as well as the Wolves faithful would have hoped this year. However, not all is lost, and you can still show your pride for the Wolves team with this superb football number plate. Similar to BL14 DES in just how obviously it spells out Wolves, WO19 VES is perfect for any die-hard Wolves fan, Premier League or no.
Buy WO19 VES with National Numbers today for £3,999.
EV17 TON
Back to Liverpool next, with a football number plate that can only be described as the best Everton private registration. It's rare that you'll get the full name of your actual team to fit on a car registration, but it's been done to perfection with EV17 TON, which you can buy for £2,499 with National Numbers.
Enquire or buy EV17 TON today at this link.
CH17 SEA
Chelsea have an incredibly loyal fan base and as a team, they currently sit 7th in The Premier League. After some relatively difficult times of late, with dodgy owners and even dodgier managers, Chelsea seem to be on the up under the tutelage of former Brighton boss Graham Potter.
Are you a Chelsea superfan? Maybe your actual name is Chelsea. Either way, CH17 SEA works perfectly and can adorn your car for £7,499.
Buy CH17 SEA with National Numbers today.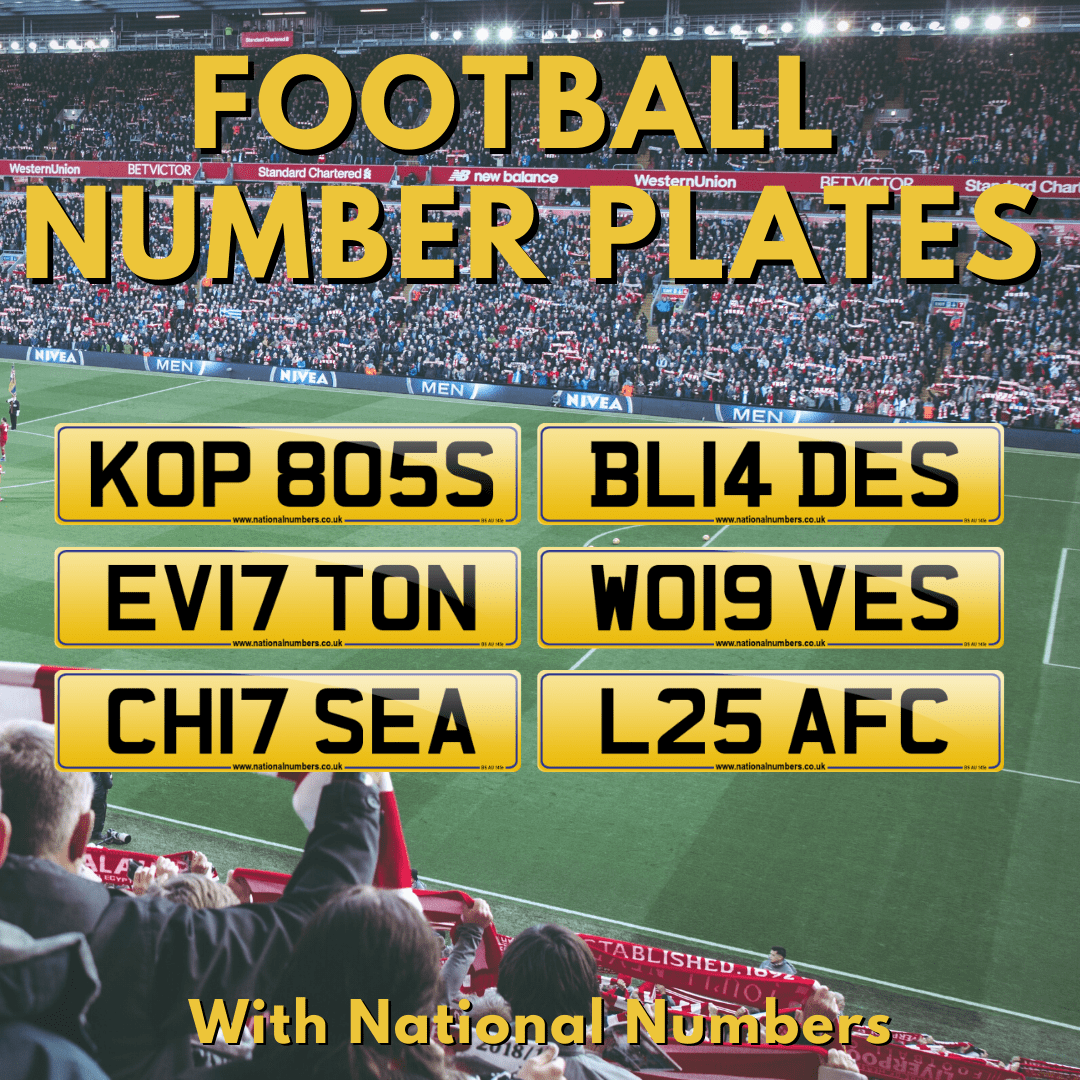 MR15 COT
Last but certainly not least, we have this Scotland number plate. Maybe we placed it this low in the list to align with their chances of taking home the big prize at the Qatar World Cup, maybe it's just not quite as strong as some of the others on this list.
Whatever the reason, you can nab MR15 COT whether you're an avid Scotland football fan, Scottish in general or have Scottish heritage, even if your first or last name is Scott.
Available with National Numbers, buy MR15 COT for £2,999 at this link.
Honourable mentions.
Since we're from Middlesbrough, we can't ignore these Middlesbrough FC Number Plates.
BO20 MAD, BO20 FAN, BO20 MFC, UTB 80Y, SM70 GGY, BO20 UTB.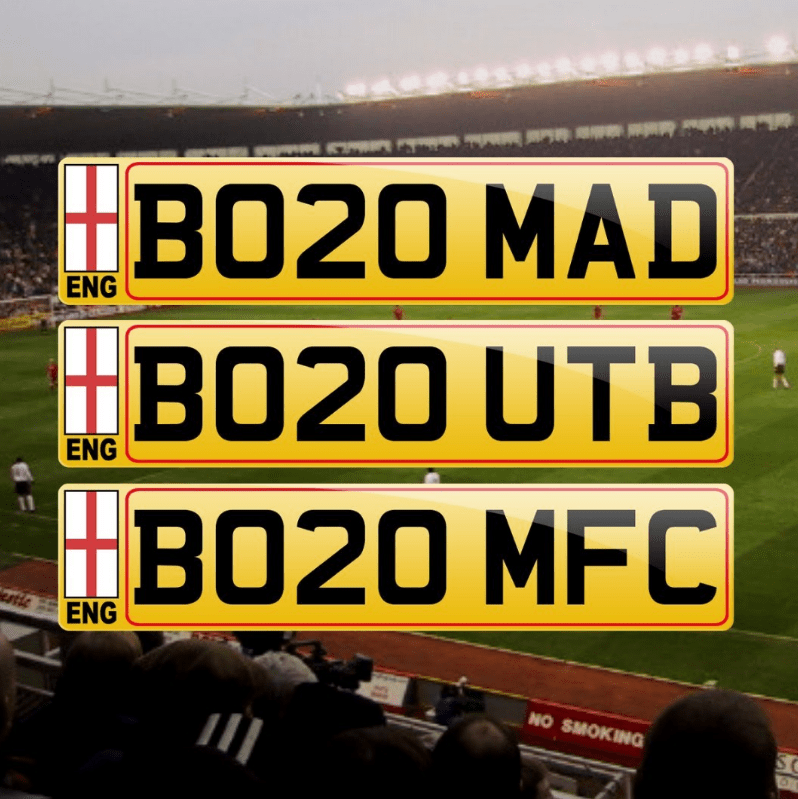 Buy today with National Numbers.
And there you have it! Our top ten football number plates with some biased Boro number plate options thrown in for good measure.
You can browse our full range of football number plates here, or call our sales team on 01642 363738 for more options.