All the leaves are brown, and the skies are grey. But we?re not California dreaming, we?re ready for Halloween!
With spooky season upon us, now's the time to spread festive fear with your vehicle. From creepy private number plates to ghosts, spookiness, and more, let's look at our top ten Halloween number plates for you to buy online.
Let's kick things off with the creepiest private registration on our website.
CR73 EPY
CR73 EPY utilises the 7 and 3 perfectly to spell creepy, which is one of the first words you think of when you think of Halloween. Whether it's Jeepers Creepers, creepy crawlies, or other creepy delights from the world of Hollywood, creepiness is the essence of Halloween around the world.
So, this is the perfect opportunity to add some creepiness to your vehicle, which you can do with ease thanks to National Numbers.
Buy CR73 EPY with National Numbers for £1,650.
GH20 STX
Are ghosts real?
They certainly feel like they are when Halloween rears its head. That's why GH20 STX is one of the best scary number plates available in the UK at the moment, and why we have it for you to buy from our very own stock.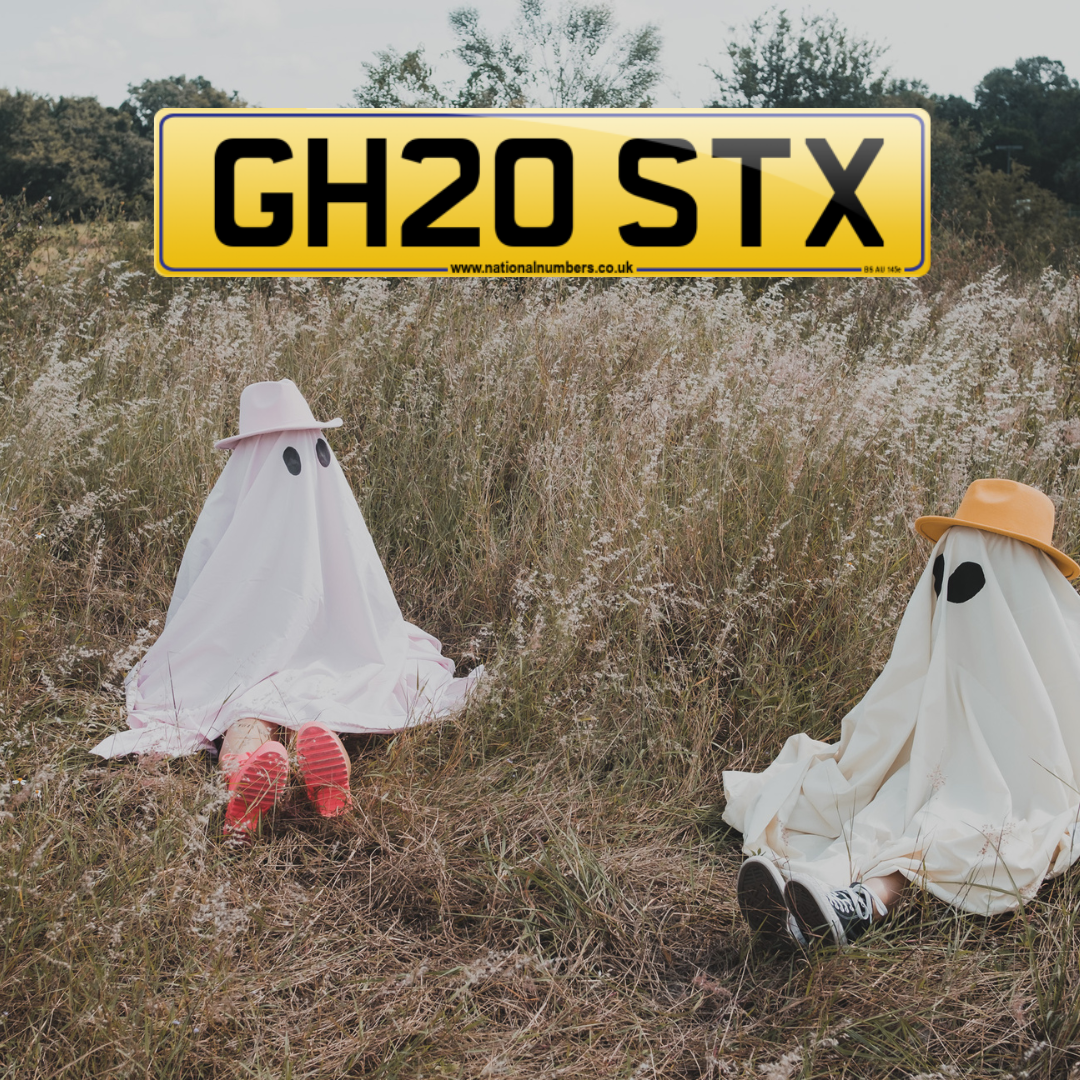 What does a number plate being in our stock mean? You won't find it anywhere else for a better price than with National Numbers.
Buy GH20 STX exclusively with National numbers for £3,999.
SP20 OKY
They don't call it "spooky season" for nothing, and we've got what's probably the spookiest number plate in all the UK.
SP20 OKY is very clearly spelling out the word "spooky", which is why we worked our magic and bought this into our very own stock. This means that for any spooky number plate enthusiasts out there, National Numbers is the cheapest place you'll find this, the most Halloweeny of private registrations.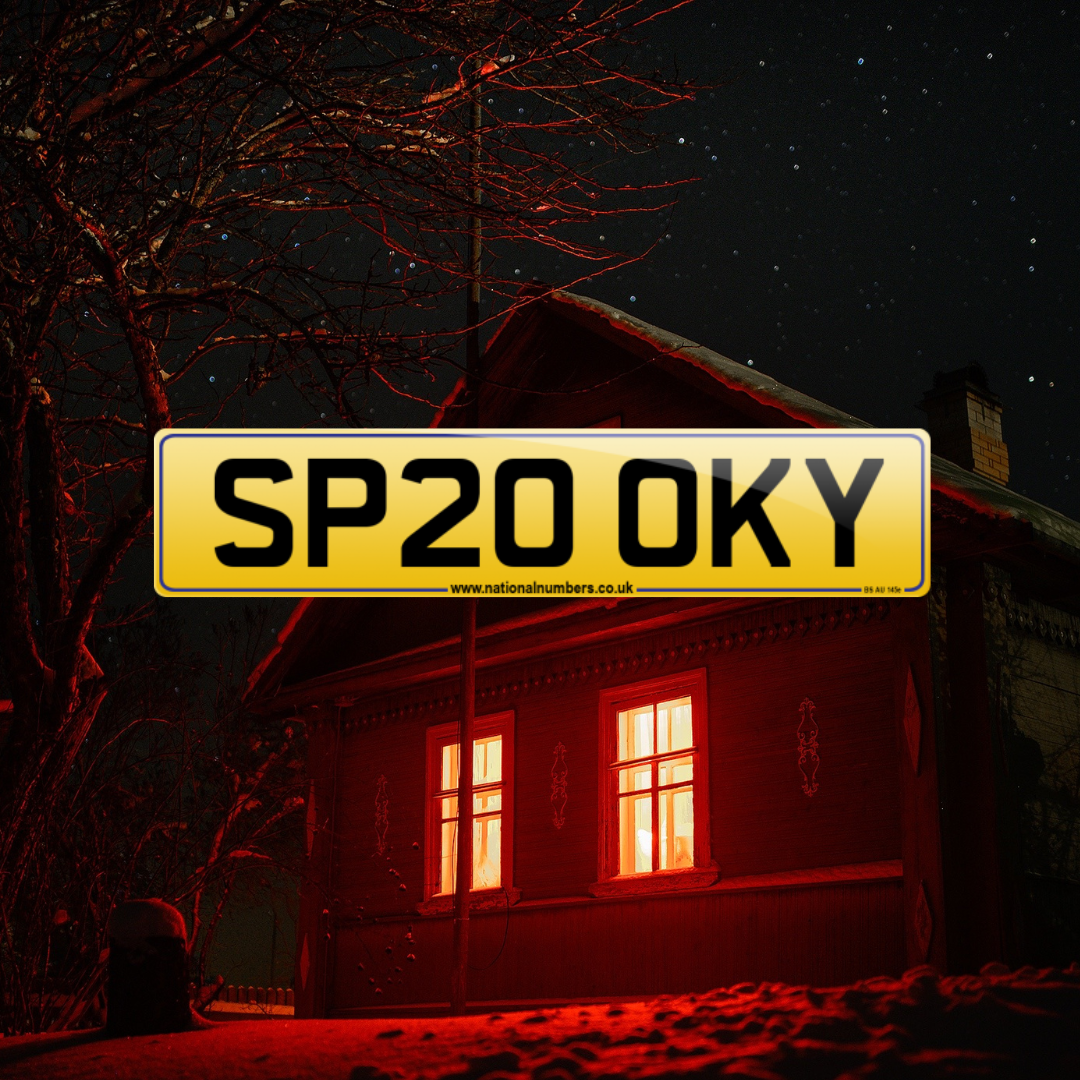 Get Spooky for £1,999, available exclusively with National Numbers.
TH02 BOO
BOO. Scared you there, didn't we?
Eager to spread fear to other UK motorists? TH02 BOO could be the plate for you. Perfectly spelling Boo, this one is great at Halloween and a sure-fire to make road users laugh every month of the year.
It's also by far the cheapest Halloween private number plate on our list, coming in at just under £150 plus fees.
Also, TH02 BOO is available with National Numbers exclusively, meaning you won't find it cheaper anywhere else.
SC23 EAM
Screaming is what Halloween is all about, and whether you're watching this plate's blood-soaked blockbuster namesake, or simply screaming your way into Wednesday November 1st, aka humpday, we've got a banger of a private registration.
Spelling an iconic film and spooky word flawlessly, you can buy SC23 EAM online today with National Numbers.
OC70 BER
September has ended and October is upon us, and as we all know by now, October is the scariest season of all because it's the month of Halloween itself.
This is one of those rare private number plates that spells a three-syllable word perfectly, utilising the 7 and 0 as a T and an O to fantastic effect to spell out a word that's otherwise impossible to get right on a UK registration.
So, if you're a Halloween lover, or if your birthday is October, or maybe a loved one was born in this sacred month of spookiness, you can OC70 BER online with National Numbers.
Share your love of the spookiest month of all with OC70 BER, available for £12,424.50.
H8 WEB
Spiders. Halloween decorations on every other house on your street, with webs taking up the space near them on front doors, windows, and walls.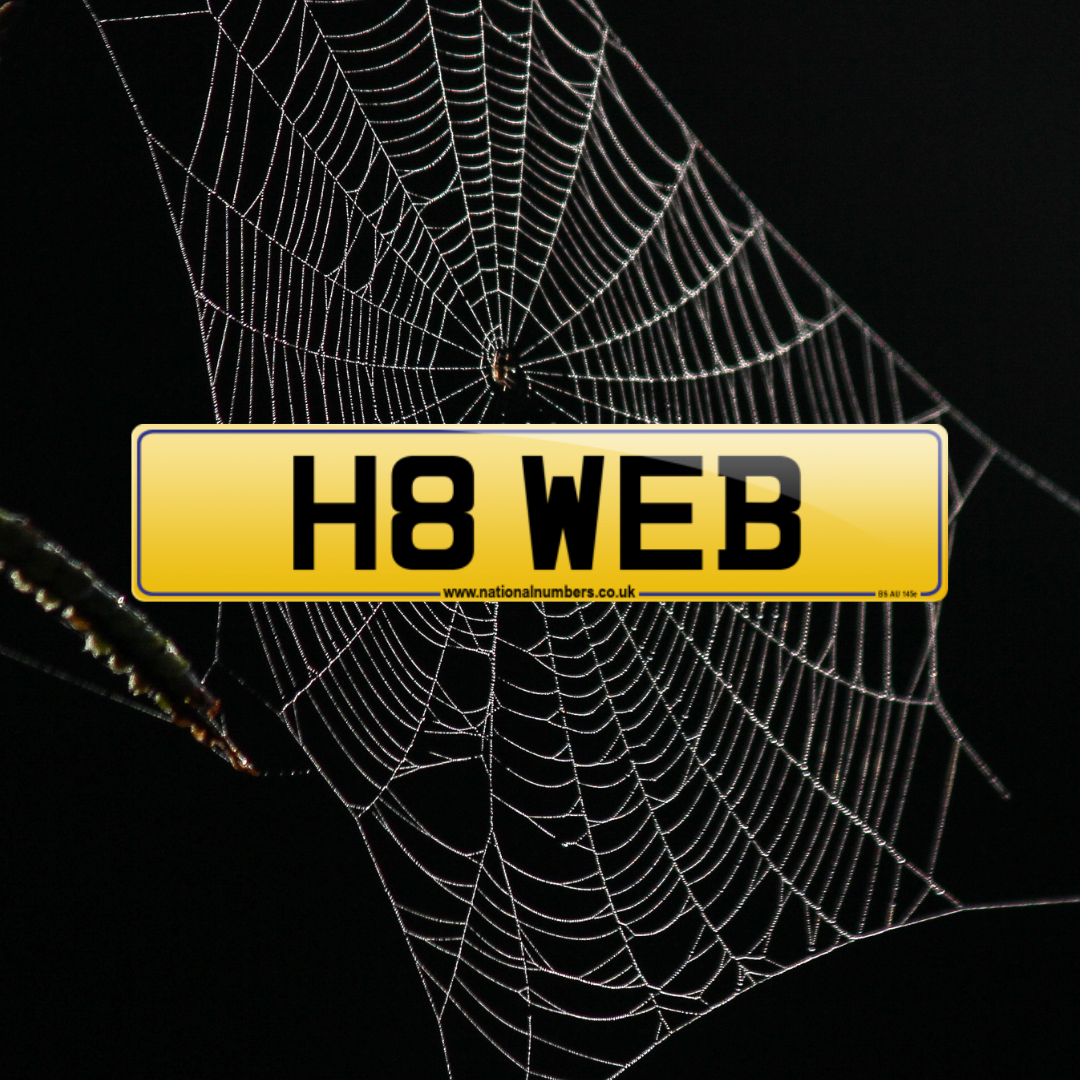 Making for a brilliant Halloween-themed private registration, H8 WEB shows your appreciation for the webbing of our arachnid friends, as well as the word "hate" which is pretty closely linked to Halloween and its many movie antagonists.
Whatever your preference, be it fictional killers or spiders' webs, you can buy H8 WEB for £1,035 with National Numbers.
TR19 CKS
"The sky is blue, the grass is green, have you got a penny for Halloween? If you haven't got a penny, a ha'penny will do, if you haven't got a ha'penny, god bless you!"
Or, as the kids these days say: "Trick or treat?".
An American export that's become part and parcel of Halloween in the UK, tricks are closely linked to spooky season thanks to the threat of toilet-papering homes or even worse, egging windows.
While we don't condone this sort of trickery whatsoever, you can spread fear this Halloween with TR19 CKS, available for £1,999.
9 and 10. Two 666 plates
666 is the number of the beast and has been used by Hollywood to scare movie lovers for years.
With National Numbers, we have two 666-based number plates available for you to buy, with J666 MYX available exclusively with National Numbers for £149. Then, there's R666 KGN, which you can also buy R666 KHN exclusively with National Numbers for £1,199.
Both feature that sacred number of the devil and both can adorn your vehicle for Halloween.
SH14 BAT
Are there any vampires in the building? Feast your eyes on a bat-tastic private number plate that will suit you and your cronies down to the ground.
Perfect if you're into transforming and coasting around the night skies, or if you just like bats, you can buy SH14 BAT for £3,999 exclusively with National Numbers.
And remember since it's exclusively available with us, you won't find SH14 BAT for a better price anywhere else.
Buy private registrations with National Numbers
It's not all spookiness with National Numbers and we have over 73 million private number plates available to choose from online and over 40 years' worth of experience in the number plate industry.
With personalised registrations to suit your name, initials, business, and more, we're sure you can find something that works perfectly for you and your vehicle.
So, what are you waiting for? Give our fantastic sales team a call on 01642 363738 or visit our website to find your perfect private number plate.