Recently, the Welsh government caused quite a stir with motorists in the country.
It wasn't really anything to do with private number plate, but it's vehicle-related, so we thought we'd give you a run-down and have a little bit of private reg fun with the news.
Let's jump straight in with the nuts and bolts of the Welsh update.
Say hello to 20mph
On September 17th, 2023, the Welsh Government changed speed limits across the country, with the vast majority of 30mph speed limits reduced to 20mph. This was controversial, to say the least, with responses ranging from angry to happy, with some memes thrown in for good measure.
In terms of other speed limits, only certain 30mph roads have changed, which means the roads with streetlights rather than single or dual carriageways or 40mph zones across the country.
Let's jump into the nitty gritty of which areas are affected.
Which roads are affected by the new speed limit?
There are eight communities across Wales currently affected by the new speed limit, including:
St Dogmaels, Pembrokeshire
Llanelli North, Carmarthenshire
St Brides Major, Vale of Glamorgan
Central North, Cardiff
Cilfrew Village, Neath Port Talbot
Abergavenny, Monmouthshire
Severnside, Monmouthshire
Buckley, Flintshire.
Other roads haven't been deemed as suitable to change and are known as exceptions. There will always be signs indicating the new limit, so you shouldn't be caught out if you're on roads in these regions.
Why was the change introduced?
Safety is the primary reason for the introduction of 20mph speed limits in Wales, which is understandable given the data. For example, a public health study estimated the following changes to road collisions if the 30mph limits were dropped down to 20mph:
40% fewer collisions
6/10 lives saved
Between 1,200 and 2,000 people should avoid injury.
A bit of a no-brainer, really!
As well as safety, there are environmental purposes for the new speed limits, with the hope being that air quality is reduced alongside noise pollution.
The government also hope that people will be encouraged to cycle and walk more, leading to a healthier population in general. In addition to all of these, roads will (hopefully) become safer, too, becoming more equal between all road users rather than so heavily favouring motorists.
Number plates for the Wales speed limit change
So, there you have! A summary of the goings-on in Wales. Now, how do we play a role here?
Well, we have a range of private registrations that seem purpose-built for the new law change, which you can buy online with National Numbers for as low as £319.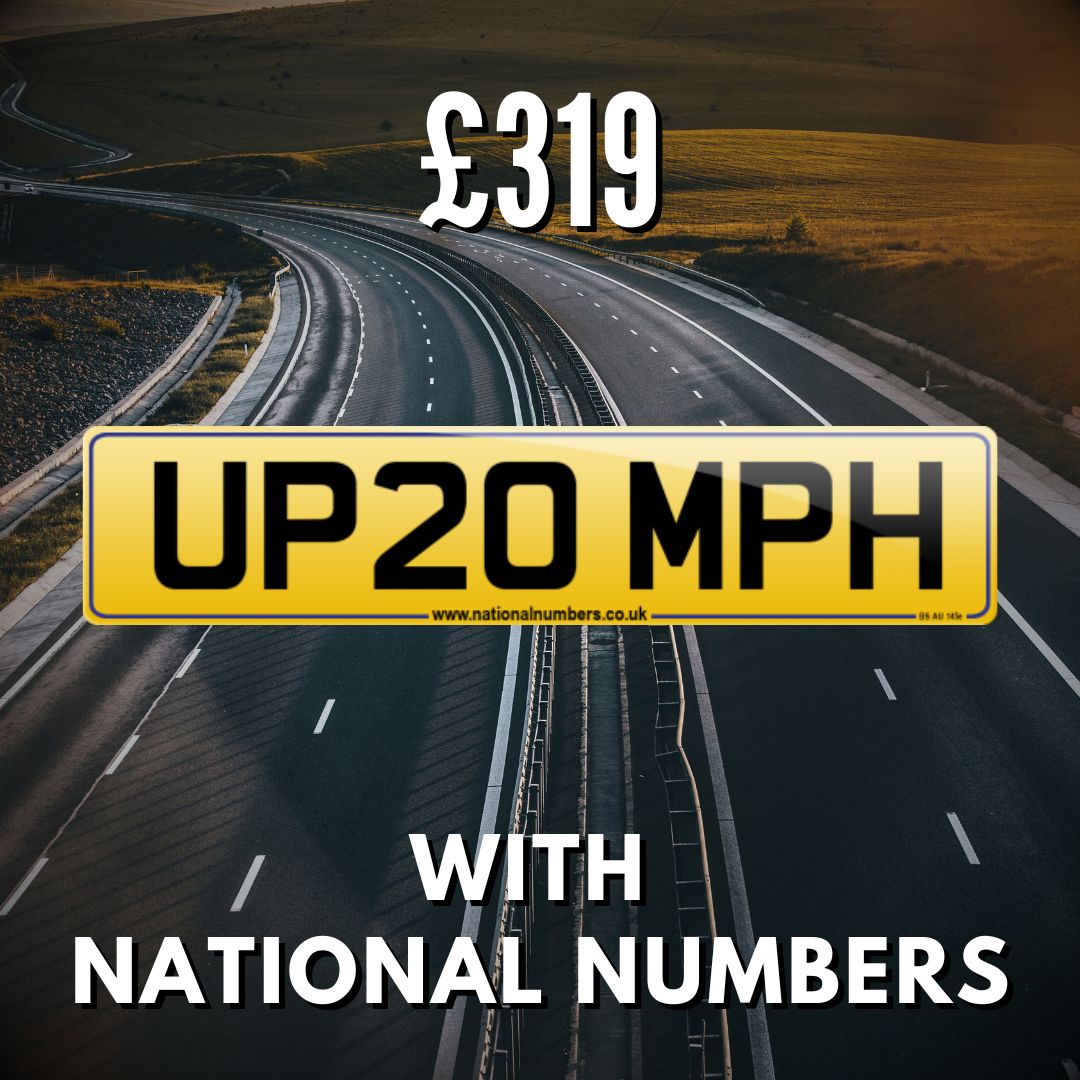 Buy UP20 MPH for £319 with National Numbers.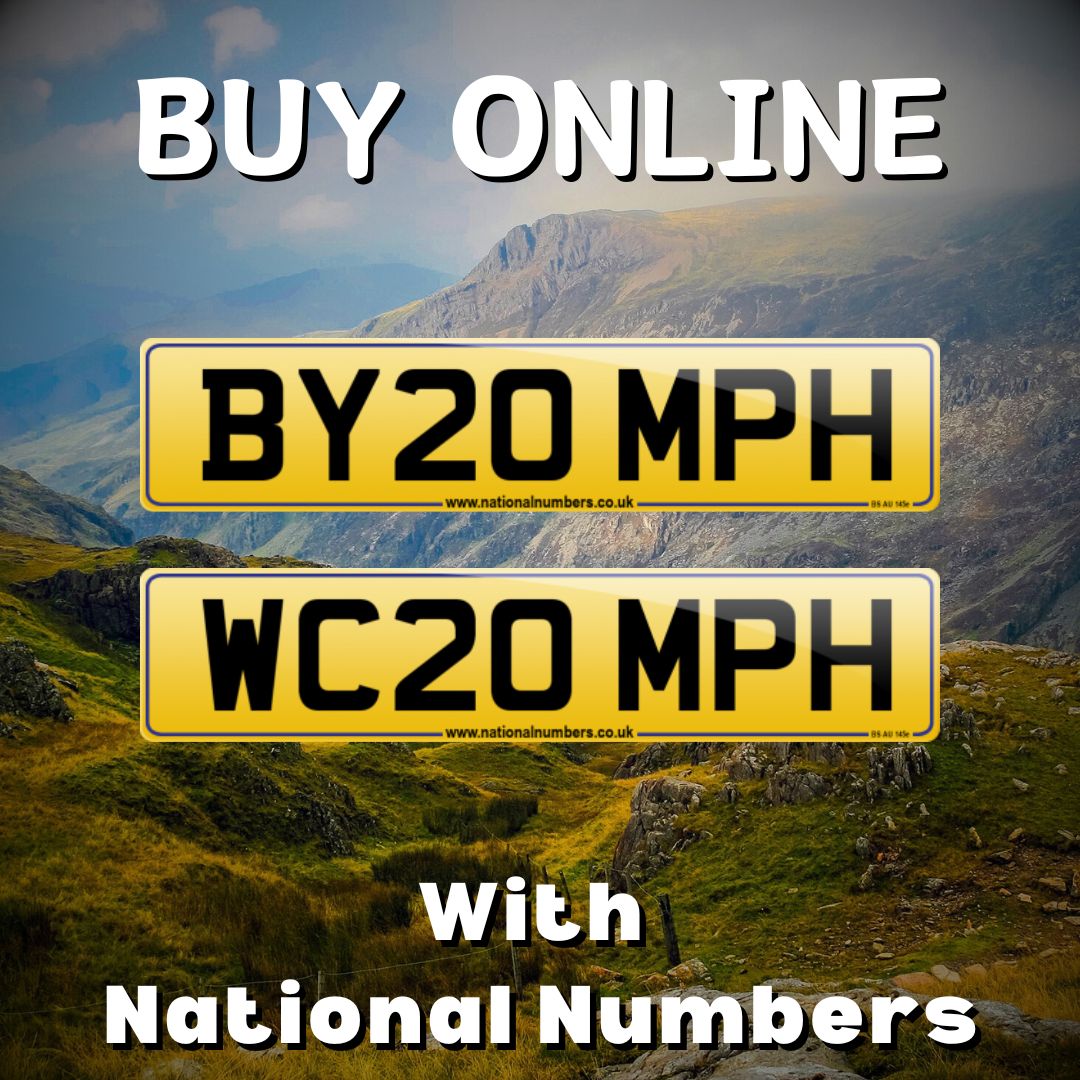 Buy WC20 MPH with National Numbers.
Buy AB20 MPH with National Numbers.
Check out AH20 MPH online today.
Explore the full range of number plates available online
As well as the Wales sections we have online, we have over 73 million registrations available to choose from. So, you're likely to find something that fits your preferences and budget.
We're also one of the oldest private registration dealers in the entire UK, having been established back in 1981. Throw in our passion for number plates and an extensive knowledge of the market, and you've got a recipe for a good deal on your personalised number plate.
Search our website for the perfect reg or give our sales team a call on 01642 363738.